Should People with Mental Illness Have Children?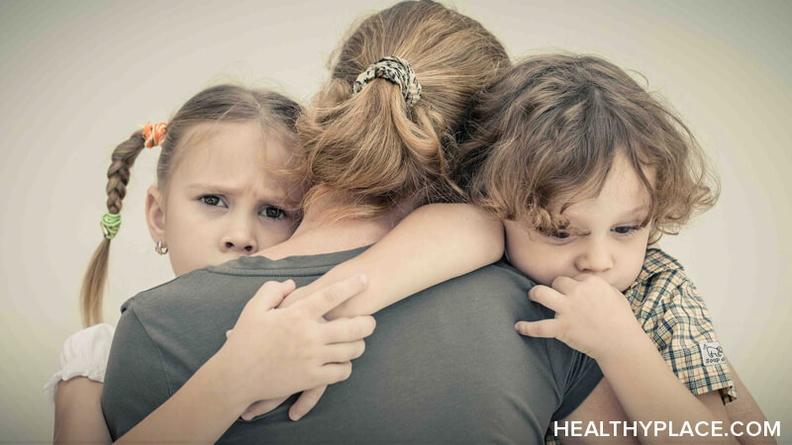 The quest for a GOP presidential candidate has raised a lot of brouhaha concerning reproductive rights in America. Whether certain politicians aim to force everyone to spawn or limit childbearing rights to a particular set is unclear. The debate, however, brings to mind the question: should people with mental illness have children?
I'm sure I've caused jaws to drop by merely asking, but I'm not the first to do so. Various subsets of the population have had their reproductive rights rescinded since we humans figured out where babies come from. Involuntary sterlization is a very real part of our not-so-distant history--people suffering from psychiatric illness have been subject to the practice even in my lifetime. With an individual's right to birth control currently under fire, how far are we from returning to this obscene practice?
Problems When People with Mental Illness Have Children
Should people with mental illnesses be allowed to be parents? After all, psychiatric illness, when untreated or improperly managed, can be completely disabling. Consider the single mother, unemployed and often bedridden as a result of severe depression. Or the father who lashes out in violent rages due to borderline personality disorder. Are these people "good" parents? Have they done society a disservice by reproducing? Should their right to reproduction be limited moreso than, say, a neurotypical person who doesn't like or want children?
Beyond the child's welfare, supporters of the practice believe it necessary to rid ourselves of mental illness (not to mention mental retardation and/or whatever other unpleasantries hinder polite society)--effectively wiping the genetic slate clean. (Holocaust, anyone?)
The Truth About Parents with Mental Illness Who Have Children
If the only concern is how a child with mentally ill parent(s) fares, the truth is: parents with psychiatric illness can and do have and raise healthy, happy children, just like "normal" people. Mentally ill parents may also have children with mental illness--just like "normal" people. They may also, unfortunately, mistreat or endanger their children--just like "normal" people.
In my 20s, I made the decision to not have children--period. I doubted my ability to effectively parent, and I feared passing on my imperfect brain chemistry. At 28, however, I had Bob, who demonstrated signs of psychiatric illness early on. Was it difficult to be a "good" parent while managing my illness, Bob's, and his father's? Yes, and I still regret some decisions I made during Bob's early years. I like to think we made out okay. Raising Bob, managing his illness (and my own) and raising his neurotypical half-sibling has been infinitely easier with the support of my husband, family and friends. (It really does "take a village.")
Which is why, if ever I am asked whether I believe mentally ill people should have children, my response will be:
"Should anyone?"
APA Reference
McClanahan, A. (2012, March 19). Should People with Mental Illness Have Children?, HealthyPlace. Retrieved on 2019, September 22 from https://www.healthyplace.com/blogs/parentingchildwithmentalillness/2012/03/should-people-with-mental-illness-have-children
Author: Angela McClanahan