Raising A Child with Mental Illness: "Too Much Freedom" or "Room to Grow"?
Monday, I took Bob to the water park with my sister and her daughter, who is Bob's age. The kids get along well, and my sister and I saw this as our opportunity to beach ourselves at the wave pool while they did their "kid" thing.
Later, I recounted our day to my husband. "You let them go off by themselves?" he asked, incredulous.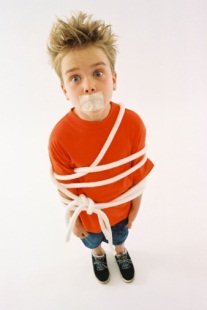 "Yes, why?" I asked, knowing what was coming and already getting irritated. My niece is 10, Bob is three months shy, they know about "stranger danger" and what to do if you get separated from your party. (And yes, they can both swim.)
"I wouldn't have."
Don't ask, I told myself, but I didn't listen. "Why not? How much trouble could they get into?"
"That's just it. Who knows what he might do."
Now I was angry, but I persisted. "Such as?"
"Well, I'm sure he was probably being a jerk to people, at least."
As a matter of fact, before we'd let them go on their own, I'd called him out for being rude to other kids and pushing past a kid who was easily half his age and size. So yes, I'm sure he probably was being a jerk.
"Well, if he's going to be a jerk, he's going to be one whether I'm watching or not. I didn't see the point in ruining the whole day over it, and I figured if he committed any serious crimes, someone would be sure to let me know." Which was the truth.
Yes, I'm fully aware Bob's lack of social skills, high irritability, low tolerance and impulse control issues make him a pretty loose cannon. I know setting him free in a crowd of people is probably not the wisest thing in the world. But my question is--at what point do I let him start learning life lessons (such as how to conduct himself publicly) on his own? Am I supposed to follow him around the rest of my life to make sure he doesn't do anything stupid?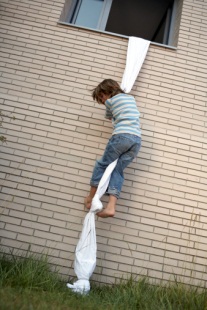 Some people, like my husband, apparently think so. I brought him into the world, it's my duty to make sure he doesn't bring harm to any innocent members of society. If I'm not going to lock him up and throw away the key, I damn well better be ready to handcuff myself to him until I die.
I don't think that would be doing either of us any favors. Nevermind my own sanity--how is Bob to become independent if I never allow him to? Why should he be denied the opportunity to earn "freedom" because of a medical condition? Was he really that much more likely to do something "bad" than any other kid in the park?
I didn't (and don't) think so. I doubt he was a model citizen the whole day, but the police haven't shown up at my door yet. I hope they never do--but I'll wait until that day to make Bob my prisoner.
APA Reference
McClanahan, A. (2011, July 27). Raising A Child with Mental Illness: "Too Much Freedom" or "Room to Grow"?, HealthyPlace. Retrieved on 2019, August 21 from https://www.healthyplace.com/blogs/parentingchildwithmentalillness/2011/07/too-much-freedom-or-room-to-grow
Author: Angela McClanahan
@ly mm--that's a fair question. the truth is, it's already happened. Bob's "wrath" isn't swayed by the size or advanced age of his targets, and he's certainly reaped what he sowed on more than one occasion. When the "jerky" behavior isn't warranted, and I witness it, I always make a point to reiterate "that was a jerky thing for that kid to do" and "I hope you would never do anything like that to anyone." And I hope that sinks in enough to be memorable for the occasions when I'm not around to witness such acts.
Leave a reply