Admitting a Child to Inpatient Psychiatric Treatment: A Parent's Perspective
Four years ago, I admitted my then-six-year-old son to an inpatient psychiatric hospital. Much has changed in four years, but reading my thoughts from the time brings it all back. It's an experience I wouldn't wish on any parent; one I hope I never have to live again.
From my personal blog, January 2008: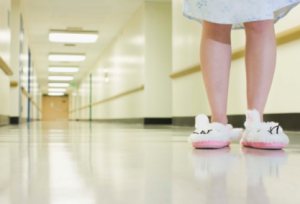 I have a call in to a local children's psychiatric hospital about admitting Bob on the acute-care unit in the very near future.
Things have been getting worse over the past couple of weeks. The last time I picked him up from (his father's), he was a snarling, angry, hateful little boy who kept talking about his dad going to jail and it being my fault, and he was going to hit me in the stomach for it. He started repeating the same annoying sound over and over again and when I asked him to stop, he gave me a mean laugh and said "daddy told me to do that." And so on and so forth.
The weekend was rough. He spent a good part of it in time out for one transgression or another. He frequently growled and yelled "I hate the world!" and "I hate all humans!" and "all mommies should shut up and go away!"
Yesterday, the principal called at noon. Bob was being suspended for the day. When I got there, he was pacing the office like a caged animal. He refused to come with me. It took both of us to remove him from school and get him into my car. I then had to physically hold him in his seat for 45 minutes to keep him from getting out and running off. He kicked me, tried to bite me, and slapped me (hard) across the face. I took him to my office where he snarled at me until (husband) came to take him home.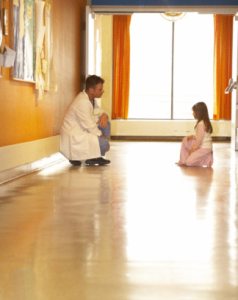 Today, he said he was ready to go back to school. We met with the principal and he apologized and said he was ready to do better. I emailed his teacher around 1:00 and found out today hasn't been much better, and the other kids in his class are becoming afraid of him. I suggested he not go to art class (he doesn't like the teacher) and got a reply back that he'd slapped another kid and was back in the office, and wouldn't likely be going to art.
I don't know what to do. Therapy hasn't helped. The courts haven't helped. Psychiatry hasn't helped, because you can't spend 10 minutes a month asking a 6-year-old how he feels and expect to get the whole picture. There's only so much I can do, because in Bob's mind, I'm the problem. And he cannot go on this way.
Which is why I made the call.
The thought of taking my baby somewhere and leaving him, even if only for an overnight or a few days . . . Jesus. It's killing me.
APA Reference
McClanahan, A. (2012, January 17). Admitting a Child to Inpatient Psychiatric Treatment: A Parent's Perspective, HealthyPlace. Retrieved on 2019, August 20 from https://www.healthyplace.com/blogs/parentingchildwithmentalillness/2012/01/admitting-a-child-to-inpatient-psychiatric-treatment-a-parents-perspective
Author: Angela McClanahan