New Intentions and Overcoming Verbal Abuse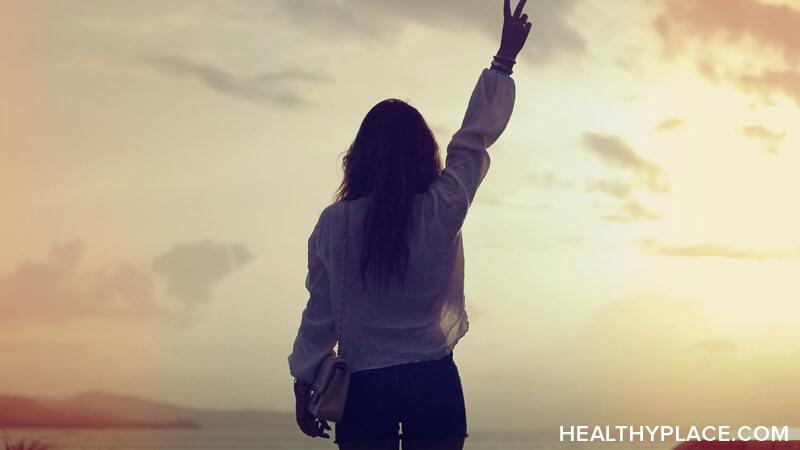 New years are filled with new intentions, resolutions, changes, and goals, but 2020 is a little different. This year is a new decade, and it's time to sit down with yourself and set some new intentions with your fresh decade energy and address your verbal abuse experiences.
My New Intentions and How They Relate to Verbal Abuse
The last 10 years of my life have held a lot of experiences, a lot of heartbreak, and a lot of growth. While I didn't experience verbal abuse throughout my entire dating life, I learned a lot from the experiences I did have that can apply to many areas of my life beyond relationship issues.
I've chosen three main goals for myself to keep in mind going forward to avoid being in a verbally abusive relationship again, and that applies to any relationship (romantic or not) that I will have in the future. I hope that my personal reflections and new intentions can also inspire people to either set their own or use mine as a guide to a happier, healthier new year.
1. Believe actions, not words.
This is the year of believing it when you see it. As a writer (and hopeless romantic), I find comfort in words of affirmation and am attracted to stimulating conversation, which can also make it easy for people to say what I want to hear without needing to put in the actual effort.
I'm committing to paying attention to the signs and actions of people in my relationships to avoid verbally abusive situations like gaslighting, manipulation, or demeaning conversations, and to listen to the way their actions make me feel. You know what they say: actions speak louder than words.
2. Find confidence in yourself again.
Standing up for yourself is hard in general, and I think it can be especially hard in verbally-abusive situations. However, the most valuable thing I learned from my experience was that the first step, however impossible it may feel, is the most important one. Whether it's finding a therapist, speaking to a friend, or reaching out through a blog, finding the courage to make contact with someone else and sharing your desire to improve your situation will give you endless amounts of confidence. That's all you need to start the process of change, and the following steps become easier and easier.
My goal is to remember how much confidence ending my abusive relationship gave me and to apply that to all areas of my life so I can prioritize myself and not feel guilty about it.
3. Love yourself.
This one sounds cliche and cheesy, but consciously putting self-love into practice takes serious work. This doesn't always mean self-care weekends or having a glass of wine. My intention is to remember who I am and love that person when I'm in a relationship enough to know what I deserve, and I hope this means I never end up in another verbally-abusive relationship again.
I think it's easy to forget that we should be kind to ourselves, and an extension of that is the way we let others treat us. If I find myself in a less-than-ideal relationship, I'm going to try to picture a friend in my situation asking me for advice and what I would want for him/her. I want to see my body and my soul as friends of mine that deserve my love as much as anyone else, and I think that is the first step in creating healthy relationships from now on.
Making New Intentions for Your Own Verbally-Abusive Situation
My experiences and goals may be completely different from yours, and it's important to acknowledge that. The bigger intention of this post is to hopefully inspire you to take action and be energized by the new year and the closing of a decade. Whether your plans are big or small, change is good when you're moving toward something healthy. Let's grow together.
What are your new decade and new year intentions?
APA Reference
Brinkley , K. (2019, December 12). New Intentions and Overcoming Verbal Abuse, HealthyPlace. Retrieved on 2023, October 3 from https://www.healthyplace.com/blogs/verbalabuseinrelationships/2019/12/new-intentions-and-overcoming-verbal-abuse
Author: Katlyn Brinkley