Dating Red Flags: Are You Dating An Abusive Person?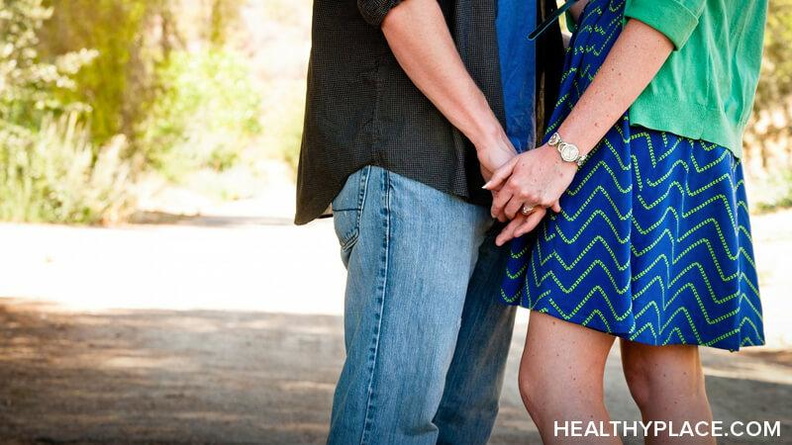 Dating red flags that reveal you're seeing an abusive person may not be so simple to spot, but once you see it, don't unsee it just for the sake of being happy. Have you ever heard someone ask, "Why would you date someone that is abusive?" It's a surprisingly common question that is usually answered with something along the lines of, "Well he wasn't abusive on the first date." Most people abusive in nature are actually quite charming and easy to fall for in the beginning stages of an abusive relationship which is why it's so important to keep an eye out for signs that a person has a likely potential for abuse. Dating red flags are waving for a reason: to warn you that danger and unhappiness may be ahead. Continue reading to learn about characteristics and behaviors to be wary of, why they are dangerous and how to spot them. 
Dating Red Flags that Reveal an Abusive Person
Resentment -- If you begin to notice a theme of resentment that comes up again and again when your new beau is talking with you about family, friends, or anything else in his past he might be harboring ill feelings about, this may be a dating red flag. A person consumed with resentment is a person that is focusing on times he felt wronged or treated unfairly. This is an issue because your partner will likely grow to resent you eventually too, holding on to anything and everything he may consider or receive as negative. 
Egocentric -- If your new partner is showing signs of extreme self-centeredness, arrogance, self-interest, or even cruelty, you should be concerned. Egomania and narcissism are tell-tale signs of an abusive nature. Look for instances in which your date is easily offended by anything that suggests he is not the perfect specimen he feels he should be considered. If someone gives you a compliment and he's annoyed he didn't receive one as well or right away steers the conversion back to himself, consider it a sign of egomania. 
Blaming -- Ever notice your date finding a way to blame even the most normal frustrations on anyone or anything? This is a dating red flag. A person who feels the need to blame others when something goes wrong is someone who either refuses to take any responsibility for his own actions or someone who needs to take out his anger on others, or both. 
Impatience -- Is your new boyfriend irrationally annoyed when the host isn't seating you quickly enough, you don't text back quickly enough, someone doesn't move out of his way quickly enough, etc.? Impatience that seems extreme or irrational is a bad sign because it shows a person believes everyone should be catering to him and making things more convenient for him.
Jealousy -- Little hints of jealousy here or there shouldn't be considered a huge dating red flag, but irrational jealousy that comes out as anger, behaviors like going through your phone or social media, obsessive or controlling behaviors like constantly asking about your past relationships or making you stop talking to male friends, should be considered dangerous and a very big red flag for emotional and physical abuse.  
*This article was written with the use of the male pronoun for reading ease and clarity but an abusive person may be male or female. 
APA Reference
Sullivan, E. (2018, August 15). Dating Red Flags: Are You Dating An Abusive Person?, HealthyPlace. Retrieved on 2023, December 5 from https://www.healthyplace.com/blogs/verbalabuseinrelationships/2018/8/dating-red-flags-are-you-dating-an-abusive-person
Author: Emily J. Sullivan
I wish I had seen/read the article before I had gotten involved with my husband. Wow! I keep praying and thinking he will change (not happening).
My feed still shows the Dillard. You really need to get it taken down. It could cause you lots of problems
Hi RaDonna,
Thank you for bringing up the image issue. We had no idea it was a real couple and thought it was a stock image. As soon as it was brought to our attention, the image was switched out.
Unfortunately, the shares that happened before the switch was made may show the old image and there is nothing we can do about that.
- Natasha Tracy
- Blog Manager
A very good article.
But slightly controversial using a photo of a well known reality tv couple instead of a stock photo. I don't believe there has been any suggestion that The Dillards are in an abusive relationship....
Fraser. Thank you so much for letting me know! I had no idea that was a reality television couple, using that photo was a mistake. I changed the photo, thanks again. -Emily
Leave a reply