Gaslighting Abuse Examples and How to Respond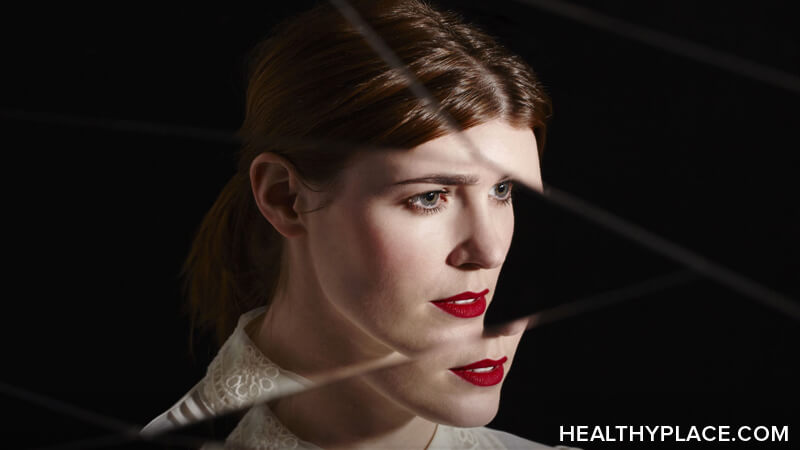 It's one thing to recognize examples of gaslighting abuse in a relationship, but it can be difficult to know how to respond. Part of the problem with gaslighting abuse is that if it were easy to spot, it wouldn't be so effective. The reason these abuse tactics are so insidious is because gaslighters expose themselves gradually, but not without first discovering what makes us tick. As gaslighting abuse targets, we need to understand why and how gaslighters work to get us under their thumb so we can figure out how to respond. You will learn some examples of gaslighting abuse and how to respond to it if you keep reading.
Stages of Gaslighting Abuse with Examples and How to Respond
Examples of gaslighting abuse are best organized into stages of a relationship. According to the book, Why Is It Always About You by Sandy Hotchkiss, there are three distinct stages of gaslighting.
1. Idealization
The idealization stage is when a gaslighter does everything possible to earn your trust. He will put you on a pedestal and make you feel you can do no wrong. The gaslighter will encourage you to be vulnerable and offer a shoulder to cry on, money, shelter, and anything else you need. This stage alone does not make for an abusive relationship, but the early idealization can be quite extreme (Early Warning Signs of Verbal Abuse).
Examples of gaslighting abuse in the idealization stage:
"You don't need to worry, I'll keep you safe."
"I can't imagine you ever making me unhappy."
"You're so perfect."
"I'll give you everything you want and need."
"Here, have these beautiful flowers/expensive jewelry/champagne as a token of my love -- and expect many more."
How to respond: Remind your partner that you are a human being with flaws, and you are most certainly not perfect. Try not to rely on someone you don't know very well, and keep your money/home/employment separate if possible. Be careful what you share early on in a relationship, especially if you suspect someone could be a gaslighter: abusers prey on vulnerability, after all.
2. Devaluation
The devaluation stage is where the gaslighter starts to break you down. He or she will repeatedly criticize you and undermine your self-esteem. You will be made aware you're doing something wrong, but it will be difficult to tell exactly what that is. You may be given extensive rules to follow under the guise that they are "in your best interests" and the gaslighter will make you feel like you've lost your mind.
Examples of gaslighting abuse in the devaluation stage:
"You've really disappointed me and I think you should feel disappointed with yourself."
"Why do you do that? Are you trying to make me unhappy?"
"You're so stupid sometimes."
"I never said that. You must have imagined it."
"That didn't happen -- you're crazy. You're exaggerating it to make me look bad."
"If you can't change, I can't be with you. You need to try harder to please me."
How to respond: Try to create boundaries in the relationship and take back some control. If someone repeatedly criticizes you or undermines you, tell him it's not okay and to treat you with more respect. If you're made to feel like you made something up or didn't happen, don't fight back. Calmly explain that your version of events is how you remember it and change the subject. Create distance between you and the gaslighter wherever possible, and if you can, leave.
3. Discarding
Once the gaslighter has eroded your self-esteem and convinces you you're crazy, he will eventually discard you. This could happen after many years, and it's important to note that it doesn't always mean breaking off a relationship. A gaslighter can discard you in other ways by telling you that you're not important, having an affair, ignoring you, withholding, coming and going, or keeping you in limbo about the future of your relationship.
Examples of gaslighting abuse in the discarding stage:
"You're pathetic. I deserve someone better."
"I'm leaving now, and there's nothing you can do to stop me."
"You keep making me unhappy and you obviously don't care, so I'm leaving. It's your own fault."
"I don't care about you anymore."
"You're a waste of space."
"You disappointed me."
How to respond: Try to resist begging him to stay -- that's what he wants. Get out now before your dignity is destroyed and don't look back. Change your number, delete him from social media, and if he comes crawling back (which he inevitably will) don't fall for his charms -- he will undoubtedly revert back to the idealization stage if he thinks you have moved on (How to Recover From the Emotional Trauma of Domestic Abuse).
What If You Don't Want to Leave Your Gaslighter?
Not everyone can (or even wants to) leave an abusive relationship. However, if you stay with a gaslighter, you must be genuinely sure that person can change, and that you can develop abuse coping strategies for when the abuse returns. Tell him you're done with the games, and he needs to learn to treat you better. He should be getting help for his own issues before he can hope to have a healthy relationship with you.
Reference
Why Is It Always About You?: The Seven Deadly Sins of Narcissism by Sandy Hotchkiss, Simon & Schuster Free Press, 2008.
Disclaimer: I realize that both men and women can be victims of abuse; my pronoun choices are merely reflective of my own experience.
APA Reference
Smith, E. (2018, March 27). Gaslighting Abuse Examples and How to Respond, HealthyPlace. Retrieved on 2019, September 19 from https://www.healthyplace.com/blogs/verbalabuseinrelationships/2018/03/gaslighting-abuse-examples-and-how-to-respond
Author: Emma-Marie Smith
I went through this too. My ex-husband lied to the extent of getting sole custody of our Daughter. I lost everything. I have no savings, no retirement and lost my apartment. I am now sleeping on a friends couch. Be careful...they are methodical and insidious.
how can that even happen, you didnt have a good lawyer, or he paid your lawyer not to protect your rights
Dear Sue Ellen
I have learned after many years, that you can't fix the relationship. He will break your heart over and over again, as long as you allow it. Do you know the Humpty Dumpty poem, all the kings men couldn't put him together again. Such is your relationship. I would imaging he has been different even as a baby. He is a loner, who has little emotion for anyone and really prefers to be alone, except a few who are inferior to him, but will be there, when he needs them, for a tennis game, or to help him in some way in his life that he can't do alone.
I can understand wanting to keep him in your life, but it will only break your heart again. If you want him, meet him at a coffee shop or restaurant a couple of times a year. He has cut the apron strings, severely and they can never be sewn back again. Don't give him any advice, or give a negative opinion on anything you see or hear from him, only listen, ask questions but don't comment, he doesn't really want to hear your thoughts about his life. Just be a sounding board and he will tell you what is going on in his life.. He will only hurt you over and over. He might be in your life again, but then he will abandon you once again. Eventually you will except it, even though you want it differently. He isn't normal with any relationships in his life, it's not you or anything you have done. He is just who and what he is. A lot of the people in the world are not caring of others. Make him put his own roof over his head, etc. he is old enough to live the life he, himself, has earned.
Sorry to hear this Julie, do you have anyone you can reach out to for support?

Sending you good vibes and strength from someone who's been there.

Emma
MINE TO JULES!!!! AS OF AUGUST5,2018
Leave a reply