Holidays with Abusers Suck – Ways to Deal with Their Crap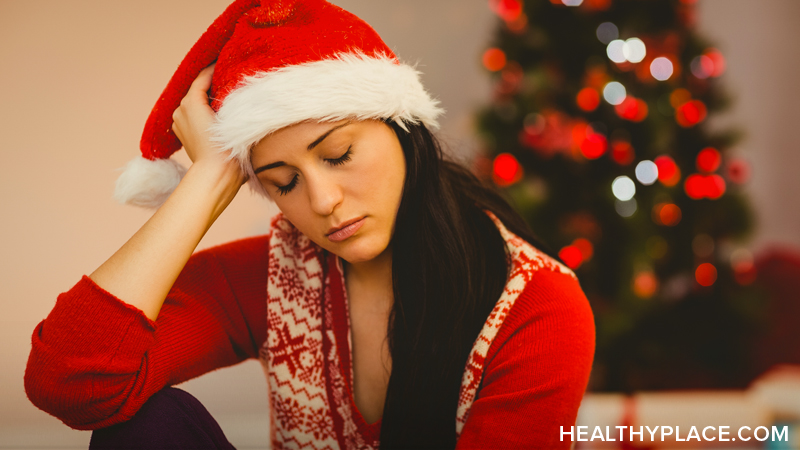 Has your co-worker or loved one ever given you a beautiful gift, but then acted
offended that you didn't appreciate it enough,
claimed that you were lying about how much you liked it,
snatched it back saying you didn't deserve it at all,
or any other action that changed your happiness into some other feeling?
If so, you've experienced an abusive incident aimed at destroying your sense of reality. How could your lovely, heart-felt reaction be interpreted in some other way? Did you react to the gift "wrong"? Should you have felt more appreciative, more grateful, less selfish? Suddenly your reality, the truth as you know it, doesn't make sense. What is going on?

If you do not see this episode as an abusive event, you're likely to waste your time blaming yourself for your "inappropriate" reaction and tending to the abusive person's emotional distress. Your good mood ruined, you do everything within your power to bring the abuser's mood "up".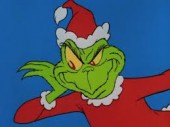 Your gift-giver gets the pleasure of doing the socially acceptable thing (giving you a gift) and destroying your happiness in a way that does not make them look like a monster. After all, if you buy into their idea that their emotions are your fault, and their emotions consist of sadness or anger, then they are not abusive but instead deserve to be comforted!
If you recognize their negative reaction as an abuse tactic, you can respond more appropriately. Of course you may be taken aback for an instant at their insane reaction to your expression of gratitude. That is natural. Who isn't taken aback by nonsense?
Reacting to Abuse from Extended Family and Co-Workers
Reacting to this type of abuse from extended family and work partners can be quick and easy. Try these reactions:
Catch your breath and collect yourself, then say something like, "I'm sorry you feel that way! It isn't my intention to hurt you," and then walk away, leaving the gift with its giver.
Or, if you're sitting by the tree and there are gifts for others to open, hand someone else a gift and say, "Your turn! What's in this one?" instead of walking out if that feels more appropriate.
The key is to deny further interaction with the abuser about the gift. Leave the abuser's inappropriate words and actions with them. Don't accept blame for something you did not cause or create. Accept that you are the wounded party, not the attacker.
Those reactions work well parties when the abuser does not go home with you! But what happens when your lover mistreats you in this way? What can you do then?
Reacting to Abuse from Your Partner
Sigh. Yes, I really did just sigh. I remember this crap all too well. In addition to "not accepting right", I remember giving my husband gifts from my heart that he belittled or ignored. It hurts. It hurt the most after remembering his hurtful reactions during past Christmases and trying so hard to not make the same "mistakes" this year, only to face his anger or rejection again. And he wondered why I focused on our boys during the holidays! They are happy to receive anything and do not despise me for giving or accepting.
But, I digressed a bit there. I experienced two Christmases with my husband after I recognized his behavior as abusive. The first one fell during a honeymoon period after he'd physically assaulted me. The second one fell during a period of couples' counseling when he was faking "doing better". I didn't rock the boat either of those Christmases with my "ignorant abuse bull$(*t" as he called my complaints.
The best advice I can give you, the live-in or married partner of an abuser, is to follow your own instincts. If your gut tells you to run, then run. If your gut tells you to appease, then appease. Maintain your emotional distance from your partner. This doesn't mean you have to be hostile; simply keep your guard up knowing that any given moment you may have to react to abuse or (pretend) love with whatever your instincts tell you to do.
If you want the appearance of peace, you already know the "appropriate" responses as best you can. Play your role and keep your mouth shut. This will make it appear as if you are "okay" to others, although I doubt you will feel peaceful on the inside. If you're "fortunate" enough to be cycling through a honeymoon period this Christmas, try to enjoy the moments. But don't count on them to last, and don't deceive yourself into believing your partner has changed.
If you find yourself embroiled in active abuse, don't kid yourself. People will know things at home are not peaceful, even if they don't know your partner abuses you. Behind closed doors, your relationship is likely to be heated and ugly no matter what you do. Keep your safety plan in mind and vow to yourself that you will act to keep your children and yourself safe even though it is the holiday season!
Holidays with abusers suck because there is no real peace. Any truce is temporary and leaves you anxiously waiting for the abuse to begin again. Active abuse leaves no room for thinking let alone feeling at peace. In fact, peace is hard to come by in an abusive relationship, holiday or not. It's only because targets of abuse must make appearances at family or company events that domestic abuse becomes less transparent at this time of year.
It is tough to accept that your loved one(s) want nothing less than to destroy your holiday cheer. But from your abusive loved one's position, people who look happy are strong people, and strong people threaten their sense of control. When you threaten an abusive person's sense of control, even for an instant, you become their target, and their favorite gift to give to people like you is destruction.
APA Reference
Holly, K. (2012, December 23). Holidays with Abusers Suck – Ways to Deal with Their Crap, HealthyPlace. Retrieved on 2019, June 19 from https://www.healthyplace.com/blogs/verbalabuseinrelationships/2012/12/holidays-abusers
Author: Kellie Jo Holly
Happiness, I'm so sorry you've been through 30 years of struggling with the holidays! Best of luck to you, you certainly deserve to be loved and cared for! -Emily
Leave a reply