Complex Posttraumatic Stress Disorder (C-PTSD) vs. Simple PTSD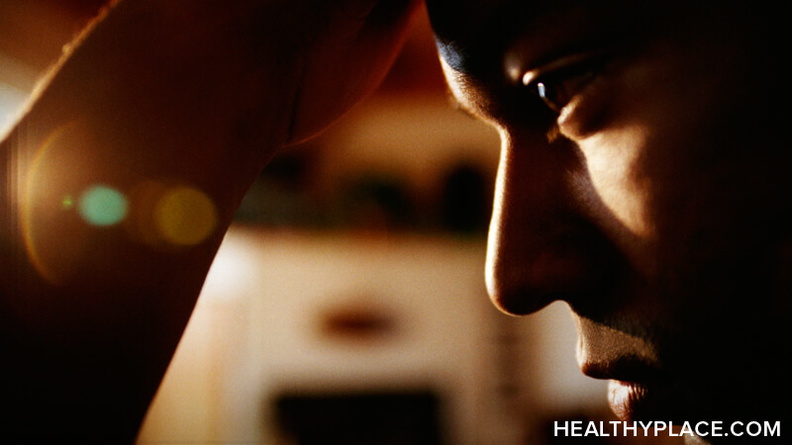 While I, typically, discuss standard combat posttraumatic stress disorder (PTSD) as it is the most common, today I'd like to highlight a more rare form of PTSD caused by prolonged trauma – complex PTSD. Today I'll answer the question, "What is complex PTSD?"
Causes of Complex PTSD vs. Simple PTSD
PTSD is typically caused by one of more short incidences of trauma. In other words, a person experiences one or more time-limited situations in which he or she fears for his or her life (or the life of another) and this results in PTSD. When we think of combat PTSD, the PTSD is caused by exposure to combat trauma, although PTSD can be caused by many civilian experiences as well such as assault.
In complex PTSD, the sufferer has experienced prolonged trauma which leads to a particularly severe form of PTSD. This can be related to combat such as in the case where a warrior is a prisoner of war, or, more commonly, when a person suffers from prolonged trauma such as domestic violence, abuse, or exploitation.
Symptoms of Complex PTSD Compared to the Symptoms of Simple PTSD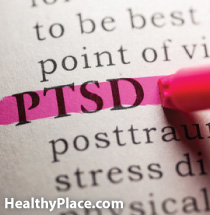 There are four types of symptoms a person with PTSD suffers. They are:
A person with complex PTSD will experience the above symptoms but he or she also typically experiences:
Problems with emotional regulation – such as persistent sadness, suicidal thought, or extreme anger outbursts
Issues with consciousness (being in the current moment) – this can involve very engrossing reliving of traumatic events, amnesia of the trauma, or dissociation (where one feels detached from one's body and consciousness)
Problems with self-perception – feeling different from all other human beings, feelings of helplessness, stigma, shame, or guilt
Distorted perception of the perpetrator(s) – possibly attributing total power to the perpetrator, obsession over revenge or the relationship with the perpetrator
Problems with interpersonal relationships – possibly involving mistrust, isolation, or repeated attempts to find a "rescuer"
Problems with overall meaning – can include a loss of faith or a sense of despair or hopelessness
People with complex PTSD may also self-harm or use substances to try to deal with the pain caused by the prolonged trauma.
Misdiagnosing Complex PTSD
Combat PTSD is easier to diagnose because there is such a noticeable start date and because it manifests so predictably after exposure to combat trauma but because complex PTSD is, indeed, so complex, and has so many symptoms associated with it, it can be very hard to diagnose. In fact, it's common for people who have suffered chronic trauma to receive other diagnoses such as borderline personality disorder. This is, in part, because of the symptomology but it may also be because the person refuses to disclose the prolonged traumatic event due to the pain it causes him or her.
For patients, then, this means that being honest about any prior traumas is critical and for healthcare providers this means absolute due diligence whenever complex PTSD is a possibility.
Treatment for Complex PTSD
The treatments for standard PTSD are commonly used to also treat complex PTSD but additional treatment is often needed to address the additional symptoms of complex PTSD. This additional treatment often takes the form of in-depth psychotherapy to help in alleviating the symptoms as well as processing of the original chronic trauma.
There are two important things to remember if you're dealing with chronic trauma:
Recovery from complex PTSD is possible with treatment.
You can only recover once you reach out for help and get an accurate diagnosis.
So I encourage anyone with complex PTSD to reach out to a specialist in trauma-related healing because people do recover from complex PTSD but they may need specialized help to do it.
Please see this article by the U.S. Department of Veterans Affairs on complex PTSD for more information and references.
You can also connect with Dr. Harry Croft on his website, Google+, Facebook, and Linkedin.
APA Reference
M.D., H. (2015, June 5). Complex Posttraumatic Stress Disorder (C-PTSD) vs. Simple PTSD, HealthyPlace. Retrieved on 2019, September 22 from https://www.healthyplace.com/blogs/understandingcombatptsd/2015/06/complex-posttraumatic-stress-disorder-ptsd-vs-simple-ptsd
Author: Harry Croft, M.D.
Hi Alec,

We are not interested in your product. Thank you.

- Natasha Tracy (Blog Manager)
Leave a reply