Find the Right PTSD Trauma Therapist for You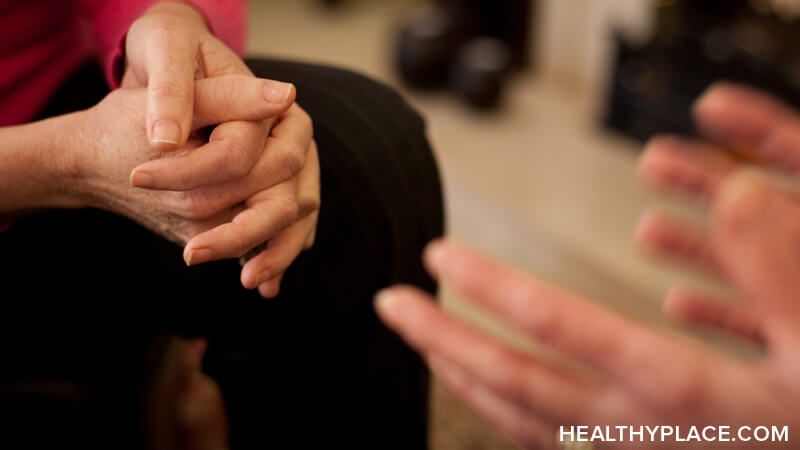 A good posttraumatic stress disorder (PTSD) trauma therapist can make all the difference when it comes to PTSD treatment, but not all therapists are created equal. Finding a competent trauma therapist for your PTSD recovery can be difficult without an understanding of the technical and interpersonal skills a PTSD trauma therapist should possess, and what approaches you find comfortable.
What Should a PTSD Trauma Therapist Be Able to Do?
There are several evidence-based treatments for PTSD. Not every PTSD trauma therapist will be skilled in every treatment, but they should all be familiar with the different therapies available. Trauma-focused psychotherapies are extensively researched and highly recommended for the treatment of PTSD. These approaches center around managing the memories of the traumatic events. The three most common trauma-focused psychotherapies are:
Eye Movement Desensitization and Reprocessing (EMDR) - EMDR pairs focusing on lights, sounds or other rhythmically moving objects while discussing your trauma with your therapist. By pairing focus on an external action with discussing traumatic events, the brain can reorganize the traumatic memories as past events as opposed to ongoing trauma and potential dangers.
Cognitive Processing Therapy (CPT ) - CPT involves discussing your trauma with your therapist (this can be verbal, with the help of written prompts, or in a communication style most comfortable to you), and working with your therapist to reframe the negative thoughts and beliefs that cause you ongoing difficulty.
Prolonged Exposure Therapy (PE) - PE involves repeatedly discussing your trauma with your therapist, gradually bringing in as many details as possible, in a safe environment. The therapist will guide you in controlling your responses to traumatic memories to reduce the fears and concerns the memories bring (Prolonged Exposure Therapy for Combat PTSD).
The National Center for PTSD provides a PTSD Treatment Decision Aid that can guide you in understanding which treatment options feel the most comfortable to you, and provide more detailed explanations of these trauma-focused psychotherapies.
Questions to Ask a PTSD Trauma Therapist
An essential step in selecting a PTSD trauma therapist is familiarizing yourself with the therapist's methods, style of interaction and background. Often, the first meeting with a potential therapist is an exchange of information that serves to make sure there is a match between needs, skills and interpersonal styles. Don't be afraid to bring a list of questions to ask a potential PTSD trauma therapist. Here are some suggested items:
What specific trauma training does the therapist have?
Does the therapist see many patients with PTSD?
How long has the therapist worked with clients with PTSD?
If you have a specific therapy in mind (such as EMDR), does the therapist have experience with it?
Finding the right PTSD trauma therapist requires some time and thought. Even the most highly skilled therapist will not be much use if you cannot connect with them in a way that makes you feel safe and understood.
Have you had difficulty finding a good fit for therapy? Does your health coverage allow you to choose? What works best for you? I'd love to read your comments.
APA Reference
Hollowood, T. (2018, February 7). Find the Right PTSD Trauma Therapist for You, HealthyPlace. Retrieved on 2023, December 11 from https://www.healthyplace.com/blogs/traumaptsdblog/2018/02/finding-the-right-trauma-therapist-for-ptsd
Author: Tia Hollowood
Sometimes therapists are like shoes, you have to try a few before you find the right one. Don't hesitate to let your therapist know if you aren't getting what you need from him or her.
Leave a reply