PTSD Recovery: Dealing With the Freeze Response
In PTSD recovery, the freeze response can be difficult for some to understand. Have you ever been so terrified, that all you could do is freeze in your tracks, afraid, or even unable, to move? If so, you may have been experiencing the freeze response to fear, which is a common symptom of posttraumatic stress disorder (PTSD). The freeze response is a normal, physical response to extreme fear or trauma. However, if you are a trauma survivor who has been diagnosed with PTSD, the freeze response may not be serving you well. The physical response of freezing, feeling paralyzed, or feeling like you are out of your body (dissociation), can be triggered by events that are not at all life-threatening for those of us with PTSD (PTSD and the Freeze Response). In other words, our response doesn't fit the current situation. Dealing with the freeze response can be frustrating, but you can deal with the freeze response in PTSD recovery.
What Is the Freeze Response?
The body is a pretty amazing thing. Both animals and humans possess the fight, flight, and freeze responses when it comes to dealing with fear and trauma. These responses are what allow us to instinctively assess and deal with dangerous situations.
Imagine that you are walking along and come upon a rattlesnake that is poised to strike. Your body senses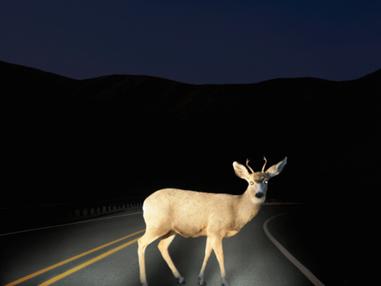 the danger, and you respond by quickly moving away or fleeing from the angry snake. This assessment happens almost instantly and instincts take over to get you away from the danger. The same goes for the fight response. Exchange the snake for an angry person who you know you can't outrun. Your response may be to try to fight that person instead of trying to flee.
The freeze response is a little different. Fight and flight responses have one thing in common: hope. There is hope that one or the other will get you out of danger and fear and return you to your normal state of being. The freeze response kicks in when there is no hope of fighting off, or fleeing from, the dangerous situation. It is the response that causes some animals to "play dead" instead of running or fighting, and sometimes it works.
The Freeze Response in PTSD Recovery
Keep in mind that the freeze response is normal; it's the body's way of trying to keep you safe. It can be very useful when you are facing a traumatic or terrifying event. However, it isn't something that you want to experience in most of your day-to-day activities. In those of us who suffer from PTSD because we have been traumatized in some way, the freeze response can be triggered even when there isn't anything to be fearful about. Symptoms of the freeze response include: feeling stuck in some part of the body, feeling cold or numb, a sense of stiffness or inability to move, holding breath, sense of dread, and even dissociation.
Ways to Overcome the Freeze Response
Check out this PTSD recovery video for some tips on how to overcome the freeze response.
Find Jami on Facebook, on Twitter, on Google+, and on her blog.
APA Reference
DeLoe, J. (2016, February 26). PTSD Recovery: Dealing With the Freeze Response, HealthyPlace. Retrieved on 2019, September 20 from https://www.healthyplace.com/blogs/traumaptsdblog/2016/02/ptsd-recovery-dealing-with-the-freeze-response
Author: Jami DeLoe
Read "Healing Developmental Trauma" by Lawrence Heller. Many therapists are are not trauma-informed. Lay book by Pete Walker "Complex PTSD: From Surviving to Thriving: A GUIDE AND MAP FOR RECOVERING FROM CHILDHOOD TRAUMA" is also outstanding. Both describe the freeze response, how and why it develops, how it gets triggered, and how to heal.
Leave a reply