Introduction to Elizabeth Brico, Author of 'Trauma! A PTSD Blog'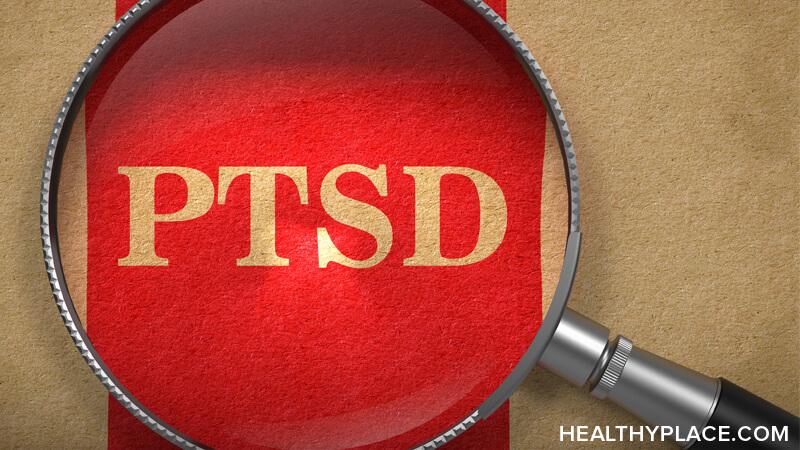 Hi, my name is Elizabeth Brico and I'm the new author of Trauma! A PTSD Blog. You can also call me Betty if you prefer. I've been diagnosed with posttraumatic stress disorder (PTSD) for almost a decade. I developed it in response to domestic violence, which occurred when I was a teenager. HealthyPlace has been a long time refuge for me. I've enjoyed reading the various blogs and articles, especially those pertaining to PTSD. You can imagine, then, that I'm thrilled to be joining the team as one of the authors of Trauma! A PTSD Blog.
Dealing with Posttraumatic Stress Disorder (PTSD)
PTSD is a complex disorder. Although new studies are discovering that some people may have a biological propensity for it, PTSD is, essentially, a disorder that is developed. Nobody is born traumatized. And, not everyone who experiences trauma ends up with PTSD. Though there is still much to be learned, the scientific community agrees that PTSD results from a combination of traumatic experience and poor support afterward. I find that information pretty interesting because it means that, even if something really bad happens, when people get proper support they don't always have to be traumatized for the rest of their lives.
Supporting Someone After Trauma
Everyone's story is unique, but for me and many people I know who have PTSD, the reason we didn't have the support we needed wasn't because nobody cared about us. The people in our lives just didn't understand what we needed. When my abuse happened, I was really young, which meant most of my friends were young, too. My family was, justifiably, horrified. All of these people cared, but nobody knew what to do, including me. I had no idea how to ask for help, or how to help myself. Honestly, I'm still figuring that out. So that's a big part of my journey I want to share here: figuring out how those of us living in the aftermath of trauma can support ourselves, and also how we can help the people in our lives to better support us.
Parenting with Posttraumatic Stress Disorder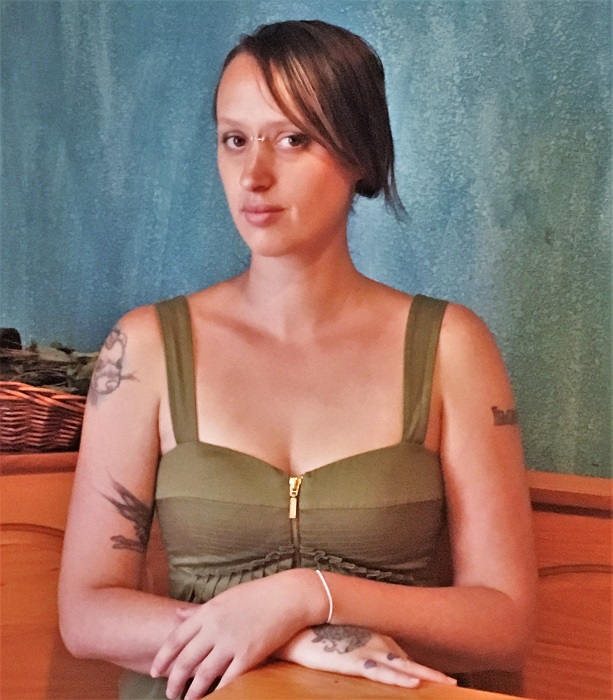 Another important thing about me that I should tell you is that I am a mama. I have three kids, two of whom live with my husband and I full time. Our two girls are both toddlers. My home can get pretty hectic. Having PTSD is hard, and being a parent is hard. When you combine the two, life can feel downright impossible, at times. A lot of what I do each day is figuring out how to maintain my sense of self, while providing a safe environment in which my family can thrive.
Mindfulness, exercise, and writing are the main tools I use to keep myself balanced. I spend at least a few minutes each day doing all three. Before identifying those healthy tools, I was doing a lot of really unhealthy coping – the kind that alleviated my symptoms for a moment but ultimately made my life worse. I'm still learning and still healing, but I'm doing better today than at any other point in the last 10 years. For that, I am grateful.
Recognizing the Role of Community in PTSD Healing
Although posttraumatic stress disorder is estimated to occur in about 7%-8% of the population, it is a disorder marked by isolation. It is common for those of us with PTSD to feel as though we don't belong, even within the communities where we spend our time most. Sharing our experiences and communicating with one another is extremely important. I hope to use my time writing at HealthyPlace demonstrating that, if you're living with PTSD, you are not alone. You are worthy, your experience deserves a voice, and you deserve for that voice to be heard.
APA Reference
Brico, E. (2017, August 16). Introduction to Elizabeth Brico, Author of 'Trauma! A PTSD Blog', HealthyPlace. Retrieved on 2019, September 23 from https://www.healthyplace.com/blogs/traumaptsdblog/2017/08/introduction-to-elizabeth-brico
Author: Elizabeth Brico
Hey Paula. Thank you for your comment. I'm so sorry to hear that you're having such a hard time with PTSD. It can be a devastating disorder to live with. I'm not a medical or psychiatric professional, simply a peer, so please take what I say as such, but I think that the best thing you can do to help yourself is to persevere. You may have been living with this for a long time, but being diagnosed changes things. It allows you to name your struggles, which is a sort of power, and allows you to find tools to help combat it. Maybe a new medication is a good idea. Another is to pursue a therapist who clicks with you, and that can sometimes mean going through a couple. There are lot of different practices out there-talk therapy, CBT, DBT, mindfulness, etc...so if one or two things haven't worked for you, that doesn't mean there isn't something that will. It's really hard work, but it is possible to feel better eventually. And keep reaching out to people!! That's a great thing to do for yourself <3
I feel you Elliot. It is really, really hard to find support, especially with all of the misinformation and stigma surrounding PTSD and other disorders. I"m happy for you that you have found solace and support in your church choir! That's wonderful! It's really important to have people in your life who love you without judgment. Thank you for stopping by and leaving a comment :)
Leave a reply