Coping Skills for Dissociative Amnesia in Complex PTSD
Individuals with complex posttraumatic stress disorder (C-PTSD) frequently experience varying levels of dissociative amnesia and they need to learn coping skills for dissociative amnesia in C-PTSD (Complex Posttraumatic Stress Disorder vs. Simple PTSD). For myself, dissociation was my superpower when I had no other means of coping. However, decades later, certain sights, sounds, smells, stressful experiences or perceived dangers can still trigger my complex PTSD dissociation. Here are some of the coping skills I use for complex PTSD-related dissociative amnesia.

Lost Time and Dissociative Amnesia in Complex PTSD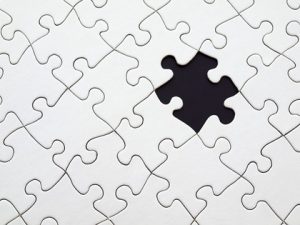 On occasion, triggers set off an extended period of dissociation resulting in dissociative amnesia (Dissociative Amnesia: Deeply Buried Memories). It is somewhat common for people with dissociative amnesia to lose track of a day, a week or even a month without realizing they have done so. Like many others who experience dissociative amnesia, this lost time is invisible to me. I become aware of a gap in my recollection when lost memories are revealed through the insights of others.
The good news is that while dissociative amnesia is unpredictable, there are strategies available to assist with self-monitoring and, perhaps more importantly, to provide self-assurance.
Coping Skills for Complex PTSD Dissociative Amnesia
Listed below are some methods I use to avoid the cycle of worry and deal with missing memories.
Be kind to yourself. We are not broken. We have skills that have made us survivors. It is okay to say, "I don't remember that."
Maintain a journal. It does not need to be detailed. A simple record of daily updates will tell our future selves that we were present and functioning.
Keep appointment calendars intact. Reviewing past events can reassure and reorient us to what we have been doing. Phone logs, texts, emails and social media are also good sources that serve as reminders.
Remember that everyone forgets things at times. Not every forgetful moment is caused by dissociation.
Maintain a self-care routine and be mindful of stress levels. Even positive changes are stressful and taking on too much at once can aggravate any complex PTSD symptom.
Discuss dissociative amnesia with a trusted friend or family member. A support person helps to reassure us, monitor our symptoms and identify possible triggers.
Dissociative amnesia in complex PTSD may always be a concern for those of us who have encountered it. When we can refer to our own records and rely on the safeguards we have put in place for ourselves, the fear factor is diminished.
What is your experience with dissociative amnesia? What strategies have you used to cope with missing time? Please comment and let us know.