PTSD and Your Lost Self: 3 Ways to Reconnect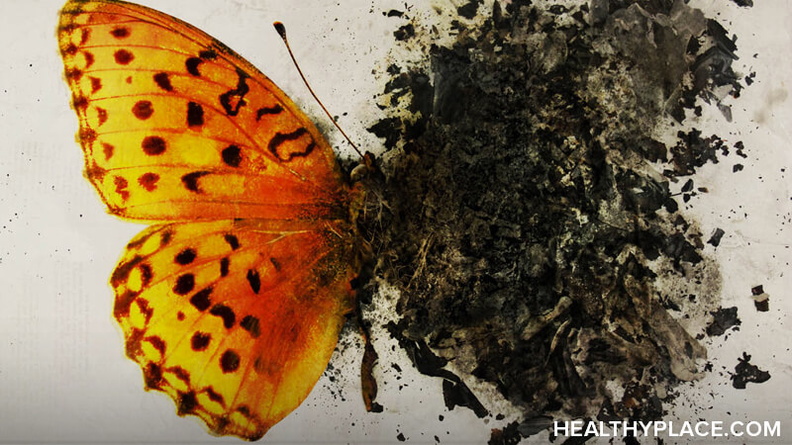 My trauma happened in childhood and completely severed me from any healthy sense of self. Later, one of my biggest problems in recovery from posttraumatic stress disorder (PTSD) was this: I felt completely disconnected from who I had been before my trauma and who I had never had the chance to be because of my trauma. I grieved that lost girl and the woman she might have become. In fact, the grief I experienced was so vivid it felt like a jab in my soul. I resented that trauma had taken from me so many opportunities at the same time that it turned me into someone I neither liked nor completely understood.
PTSD Recovery Helps You Reclaim Connection to Your Self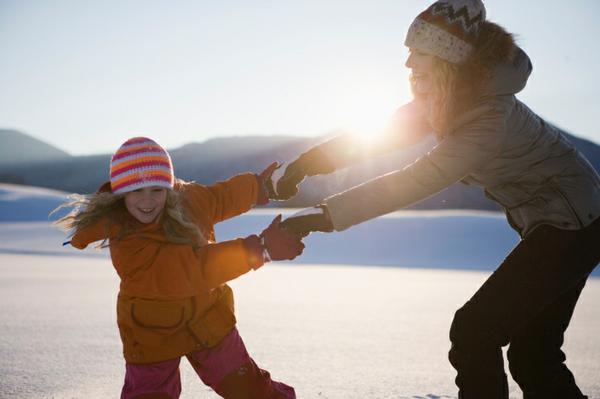 Then, one day I noticed that while I wasn't who I was, or could have been, there were some good things about who I had become. In fact, there seemed to be a self that was wanting to come out but, caught in the vortex of PTSD symptoms, I didn't know how to let her become who she wanted to be (How To Recover From Emotional Trauma of Domestic Abuse). Discovering how to engage and succeed in that process was a major hallmark of my recovery.
It always amazes me how we can feel something in recovery that feels so unique and personal to us, and then discover that other people feel it too. Yesterday I received this question from a survivor:
. . . my trauma that changed me . . . The person I was is buried deep . . . she tries to come out . . . What are things you can do to help get back to being a you that's better and stronger?
That's a fantastic and proactive question to ask in the PTSD recovery process. The more you develop focus and desire the more you reclaim control and purpose, which leads to success.
Connecting with Your Self Lost to PTSD
Whether you have a clear before/after break, or never had a chance to know yourself without trauma, it is possible to transform the pain of the past "if only" feeling. The process of learning how to become the person I wanted to be versus the person trauma turned me into was long and challenging, but I learned three important things along the way:
You cannot go back to who you used to be.
I spent a long time trying to go back; when that failed, I tried to imitate who I had been. Neither work. That old person didn't know all the things you now do know about yourself, others and the world. That new information will always be present in any identity you choose.
You can bring the past into your present.
If you can remember who you used to be then you can identify what you valued back then and see how that aligns with what you value now. Offering yourself new experiences that link up to old values is one way of creating a connection between your past and your present. If you can't remember a self before trauma, then you can use your imagination (a very key element in neuroplasticity, by the way) to create an image of who that would have been, identify what values that represents, and also create new experiences that allow you to embody those values.
You can choose to go forward into the future.
It's easy to think that who you were or didn't have the chance to be is better than who you can become. That's false. While PTSD symptoms make you feel less than, your more than self waits to be discovered. One way to start moving in that direction is by becoming clear on who you want to be when you have achieved your recovery goals. What kind of person is that? Your perception of that can begin with a person who has reduced or even eliminated symptoms and then expand into how you will live, work, love, laugh, play, etc.
PTSD Recovery Shifts You From Powerless to Powerful
Trauma leaves in its wake many losses; resolving the loss that deeply affects identity is a core element of recovery and healing. In my own process, this meant acknowledging who I had become and what I didn't like about myself, recognizing what I missed about my old self and finding ways to reconnect, creating a vision of who I wanted to be and setting up experiences that allowed me to explore, discover, embrace and embody the elements that made me feel a connection to that.
The shift from powerless to powerful in PTSD healing must go all the way down to the core of who you are—of your identity. It gains strength from linking to your other selves in ways that resolve pain and loss, plus increase action and connection.
Michele is the author of Your Life After Trauma: Powerful Practices to Reclaim Your Identity. Connect with her on Google+, LinkedIn, Facebook, Twitter and her blog.