PTSD and Suicide Prevention
PTSD and suicide thoughts (plus how to shift them) is a topic of frequent discussion in any community of survivors struggling with symptoms of posttraumatic stress disorder. Really, how could it not be? We're asked to live inside a mind that feels crazy and a body that behaves in ways out of our control. At some point, it's reasonable for anyone to just want to be set free.
Of course, suicide is always the wrong answer. Every day, we learn more about PTSD recovery and how to heal, which means that there is always hope for feeling better. In fact, with the many approaches now available for healing work recovery is more like a Choose Your Own Adventure than ever before. It took me 10 modalities to reach the end of PTSD symptoms.
If I had given up and given in to the dark PTSD suicide thoughts a whole life would have been lost that really has been more than worth living.
6 Ways to Manage PTSD, Depression and Suicide Thoughts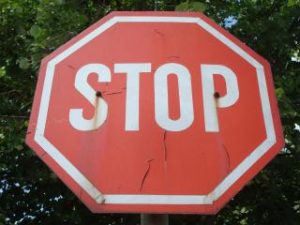 One of the biggest challenges with PTSD is controlling, responding to, reducing and eliminating detrimental ideas that buzz around our head and you feel powerless to stop. But that's the key phrase - "you feel powerless" - because actually you always contain more power than you realize. The trick is learning to harness and use it in the moments you most need it.
September, 8 – 14, marks the 39th Annual National Suicide Prevention Week, so it seems like a good time to gear up with some ideas about how to manage those tugging feelings. Listen in as I describe six ways you can interrupt the I-want-to-end-it-all thoughts by taking some simple actions....




Michele is the author of Your Life After Trauma: Powerful Practices to Reclaim Your Identity. Connect with her on Google+, LinkedIn, Facebook, Twitter and her website, HealMyPTSD.com.
APA Reference
Rosenthal, M. (2013, August 30). PTSD and Suicide Prevention, HealthyPlace. Retrieved on 2023, May 29 from https://www.healthyplace.com/blogs/traumaptsdblog/2013/08/ptsd-suicide-prevention
Author: Michele Rosenthal