Learning How to Trust Your Therapist: Some Practical Approaches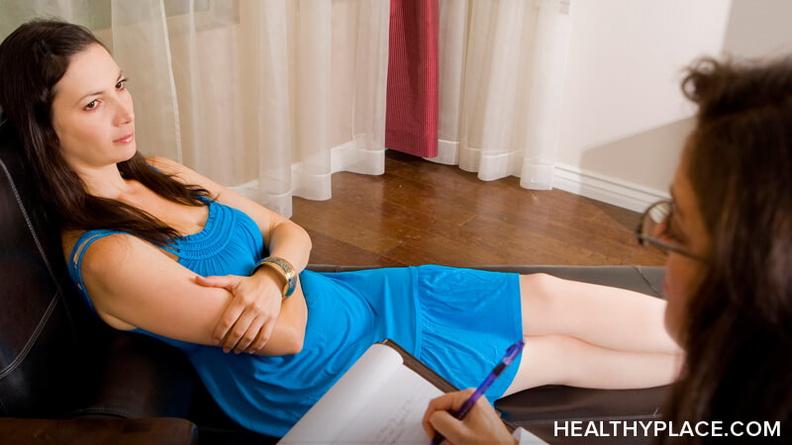 Previously, I proposed that trust of your therapist is necessary if you are to achieve the success you hope for when engaging their services (Therapy's First Obstacle: Trust My Therapist? No Way!). At the least, you hope for reduction of the undesirable trauma and/or PTSD symptoms which bring you to therapy in the first place. You should also hope to regain at least some of what you've lost because of the intrusion of these symptoms into your daily life. Working collaboratively and cooperatively on these important, challenging goals with your therapist is the only reasonable plan for you to adopt if you want therapy to work.
But, there are serious challenges to overcome. Initially, your therapist is a stranger to you. You already feel under assault by life and are likely to view new and unknown situations with distinct wariness - a negativity bias. Coming to therapy with any kind of trauma history problem, you will tend to view your therapist in terms of your previous personal experiences with other people, and this can lead to serious distortions of perception.
Finally, even if your therapy situation is very clearly safe (in the eyes of most people), you may be unable to recognize this, if your personal history has given you little or no previous experience with safe situations. How will you address these challenges? I have some proposals for you to consider.
Rethink Trust Now, Trust Your Therapist Later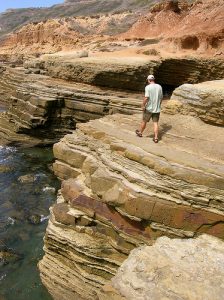 The easiest way to think of the problem is to focus on your therapist, but there's a problem with this view of things. Consider: when you go to the zoo and look at the lions, the elephants, or the gorillas, how safe do you feel? Most people certainly feel safe enough at least to observe these large, powerful, potentially very dangerous animals from the area set aside for this purpose. Is this because these animals can be trusted? Clearly, no.
Trust in Your Therapist Requires Self-Trust (and Maybe You Don't Have That Yet)
With you and your therapist, there are two people, and a room. To consider just your therapist, relative to this problem of wariness, is clearly to misunderstand the problem. I have found that the very heart of most client/therapist trust problems is the client. They mistrust themselves -to detect situations they don't want to get into,to respond assertively when they do detect these situations, and so on. This mistrust derives from an obvious source: a personal history of failure, often due to having endured a seriously dysfunctional family of origin or other intimate abusive relationship situation.
Comfort in challenging situations tends to derive from experience and skill. Many people, at the beginning of psychotherapy, lack both. Ignoring that you could lack the skills needed to confront the challenge aggravates the situation.
The solution is clear: acknowledge the situation, first of all to yourself. Then, move forward with caution. Do not go where you are too uncomfortable - but do consider that therapy in general is not itself a particularly comfortable situation. It can't be, because it's about personal growth, and that always requires a degree of real stress.
Invite Your Therapist to Help You Feel Comfortable
Your therapist will expect you to be wary, especially if trauma is in the picture. However, s/he does not know you all that well yet, and so cannot know much about the precise nature of your fears. We therapists have fears, too, one of which is that we might inadvertently distress our clients.
You can help yourself and us therapists considerably by giving early warning when your fears start to distract you. We surely don't want that, and will almost always try hard to address the problem, immediately, when we know it's happening. We certainly know that it is very much in our own best interests for you to feel reasonably comfortable.
Trusting Your Therapist -- a Stranger
Initially your therapist is a stranger to you. Many clients bring a particular sort of distrust to therapy. There is a fundamental difference between trauma-producing situations involving, say natural forces, or accidents with machines or automobiles, and that involving people. In the first case, being in a small room with another person is not likely to be triggering, but in the second case it well could be. If know you have this problem, you can reduce its impact by anticipating it. It would be additionally helpful if you disclosed this problem to your therapist. You might say something like "I'm sorry if I appear a bit jumpy - I seem to have trouble trusting other people."
Because I work a lot with female sexual abuse victims, I'm keenly aware of the risk of this sort of mistrust. I simply know that is it up to me to demonstrate trustworthiness. I sit fairly far away from my client, and make sure they are closer to the door than I am. I don't make any sudden movements. I don't even think about getting out of my chair, without asking permission or at least advising them in advance what I'm about to do. If I can address this problem actively, so can you, by talking about it, from the very beginning. This can be a good way for you to increase your sense of control in the situation. Smart therapists will appreciate and strongly approve of your doing this.
The Negativity Bias Makes It Hard to Trust Your Therapist
Active trauma memory leads us to view any new situation with wariness, with a negativity bias. The problem here is a kind of general negativity which arises in people whose lives are a fairly constant struggle. One sees this in people who are over-worked, chronically fatigued, in chronic pain, or are experiencing posttraumatic stress. The whole world darkens, and they too easily experience discouragement and loss of hope. Depression may be near at hand, or already resident in their lives. This can be hard to detect. We tend to adapt to chronic stress, and come to consider it as normal, failing to notice that it has warped our outlook.
You can test for this negativity bias by checking your self-talk". We all think using words. What are those words saying? If you're not sure, try a simple sentence completion test. Here are some sentences you could consider (and you can probably think of others that might work well for you):
Mostly, right now, I am feeling ______.
When I finish what I'm doing right now, and look it over, I'll say ______.
When people look at me, they are thinking ______.
Mainly, right now, my life is about ______.
Look at how you completed those (or similar) sentences. Would an objective person say they are mostly positive or mostly negative? Now consider how this general attitude might affect how you look at your therapy situation. Finally, what would happen if you looked things more positively? What is keeping you from doing this? Such investigations of your personal outlook will tend to bring about positive changes.
Trusting Your Therapist Under the Influence of Trauma Memory
The People Problem
Assuming you are coming to therapy with any kind of trauma history problem, you will tend to make sense of your therapist in terms of your previous personal experiences with other people, and this can lead to serious distortions of perception. To manage this well, you need to think about what you have learned from your experiences. Here are some "lessons from personal history" that some of my clients brought to their therapy:
No one is really safe to be with. I'm only truly safe when I'm alone.
People are unpredictable. They can be very nice one moment, and completely awful and threatening the next.
People are going to take advantage of me. It always happens sooner or later, and I have no way to stop it.
No one really understands my situation. No one can. No one ever has.
I could continue with additional, similar statements, but you get the idea, I'm sure. In all cases, these generalizations may well once have been true in a person's life. However, they certainly are not true of all, or even most, people. The problem is that you won't see this unless you first notice what you're thinking, and then question it. Do that, and you're likely to get a clearer view of what's actually happening. The goal here is to break free of the automatic negative thoughts which tend to entrap people with active trauma memories.
The Brain Function Problem
Active, unresolved trauma memory creates noise in the brain. That noise is often fairly constant. It's distracting, and annoying, and tends to make one feel powerless. All of this tends to prevent us from simply seeing things as they are. This is rather like some kind of invisible fog, obscuring the landscape in front of us.
Just as with fog, when we have this sort of problem we simply must slow down, move more cautiously, and pay attention to that's actually happening. Focus on what's outside of you, if you want to see it clearly. Stay with the facts, as you can see them. When you start interpreting what you're seeing, try to notice that this is something you are adding, and not something that's really there. As your trauma memory is addressed and resolved in therapy, you'll no longer need to do this, but in the beginning it an excellent practice, to reduce the confusion and distortions your brain noise will surely produce.
Trusting Your Therapist When You Can't Recognize Safe Situations
Finally, due to your previous experience, even if your therapy situation is very clearly safe, you may be unable to recognize this, having little or no previous experience with safe situations. This is a special case of the general problem of not recognizing normal because your situation has never been normal.
Consider: were the people you grew up with safe and caring in relation to you? If not, then you probably will have trouble recognizing when the person you're with is safe and caring. You should expect this cognitive distortion to cloud your perceptions. You will simply have to slowly learn what "safe" looks like, feels like, and acts like. It's a very good thing to learn, because with this knowledge you'll come to know that you actually can keep yourself safe, by directing yourself into safe situations and leaving those which are not.
Self-Tolerance, Patience, and Persistence Help You Trust Your Therapist
In general, you will have a lot to learn, coming to therapy with active trauma memory. Some of it you won't initially even be aware that you need to learn! Learning IS possible, however. Many others have done it, and you can too. You will simply need persistence and patience, for this is a long-distance journey. You begin with a lot of handicaps. This means you should not expect to be able to run, in the beginning. If you can tolerate your initial ineptness, and you stay with the process, good changes will happen - grace and true knowledge will arrive. In many ways, psychotherapy is a kind of maturation process. Stay with it through the early adolescent stages and you'll emerge, finally, as a competent adult.
Connect with Tom Cloyd also at Google+, LinkedIn, Facebook, Twitter, his Sleight of Mind blog, his Trauma Psych blog, and the Tom Cloyd website.
APA Reference
MA, T. (2013, November 19). Learning How to Trust Your Therapist: Some Practical Approaches, HealthyPlace. Retrieved on 2019, September 16 from https://www.healthyplace.com/blogs/traumaptsdblog/2013/11/trusting-your-therapist-some-practical-approaches
Author: Tom Cloyd, MS, MA