Experiencing Depressive Episodes: Will It Ever End?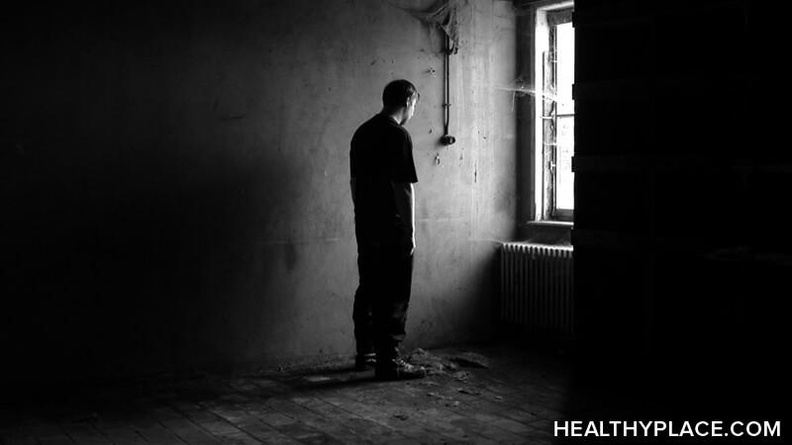 When you have chronic depression, a depressive episode can rear its ugly head unexpectedly. You're just going through your days, living your life, managing your depression as best you can and then . . . you feel the decline. This happened to me this week, surprising me because I had just survived a brief dip in my mood in early May. I wasn't expecting this depressive episode so soon after the last.
Signs the Depressive Episode Was Really Happening
On Saturday, during breakfast, I started bitching at my husband. Stupid stuff. Nit-picky stuff. Bam, bam, bam . . . insult after insult. We kibitz, Hubby and I, but this was different, and I could sense the change in myself. I was edgy and irritated all day.
By Sunday morning, after 10 hours sleep, I had a massive headache, zero attention span, blank stare (my husband told me about this one), no motivation. I was in decline and there was nothing I could do to stop it.
I cried while hugging my son. He comforted me saying, "Don't worry, Mom, it's out of your control. Don't feel like you're less because of it."
Smart boy.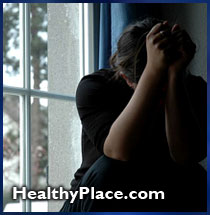 Later that day, I cried while vacuuming up dog hair. It was everywhere and I just couldn't get it all. I felt so out of control. I lay down on my bed and sobbed.
I knew what was happening and was helpless to "fix" myself. Why can't I just get better? When will this end?
Last Monday, I recorded the video you see at the bottom of this blog.
More Depressive Episode Symptoms
When I went to see my doctor (on Thursday), she asked the typical questions and I revealed several symptoms of depression.
D : "Was there a catalyst?"
L : "Not that I can pinpoint. I gave blood, which made me feel great. My daughter graduated university, which made me feel great. They're doing construction on the floor above mine at the office, which I don't feel at all but they say the air quality isn't great so you never know."
D : "How have you been feeling?"
L : "Crying for no reason. Guilty. Sleeping way too much – 12 hours last night. No motivation. No focus. Feel stupid. Hopeless. Helpless."
D : "How long have you been feeling this way?"
L : "Three to 4 days. Not feeling any better yet. Hoping this won't last long."
D : "Are you in danger of hurting yourself?"
L : "No. Thankfully. But my dermatillomania has been out of control."
D : "If it goes longer than 2 weeks, we need to consider whether or not you're having another major depressive episode. For now, rest, set yourself a couple of goals, and make a follow-up appointment for about 10 days from now."
When asked by a friend how I feel during my depressive episodes I told her the best word to describe it would be "heavy". On the flip side, it is exactly one week since the bitchy breakfast, and I feel "lighter". I've been smiling again, laughing, motivated and my focus is better. I cleaned the house and not one tear.
One week later, I am cautiously optimistic that this depressive episode, this dip, albeit a deep and troubling one, is finally coming to an end.
APA Reference
Scott, L. (2013, June 23). Experiencing Depressive Episodes: Will It Ever End?, HealthyPlace. Retrieved on 2019, August 23 from https://www.healthyplace.com/blogs/copingwithdepression/2013/06/depression-will-it-ever-end
Author: Liana M Scott