I Combat Self-Stigma with Books About Mental Illness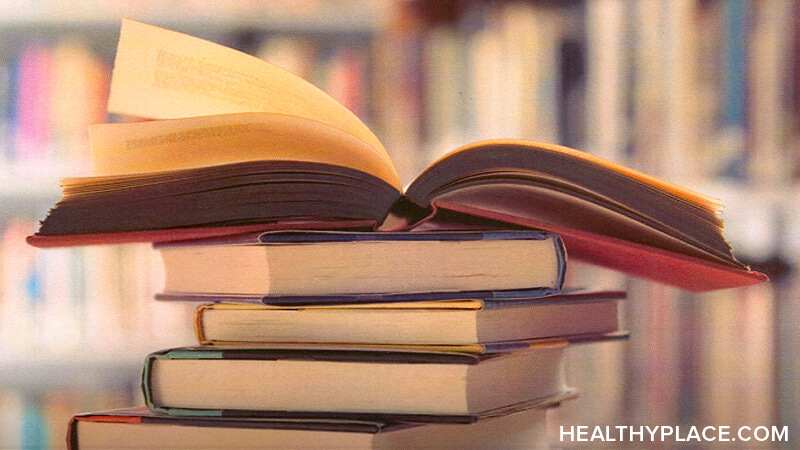 I combat self-stigma with books about mental health because as much as I love the online world and the connections it's helped me make, there's something about a physical book that can't be beaten. I often find myself looking for books when I want to read personal accounts of journeys with mental illness and health in general. It's not just about reading the stories though — I find I seek them out most when the noise in my head is too loud. Reading these kinds of stories actually helps me combat the self-stigma drumming away in the back of my mind.
How Personal Stories of Mental Health Can Combat Self-Stigma
For me, the biggest way that these kinds of books combat self-stigma is by offering validation. It's proof I'm not alone in experiencing what goes through my head. My favorites are the ones that don't just gloss over the thoughts and experiences, but really go in depth as I often see the echoes of them in my own life. They also help disarm negative thoughts by acting as proof that these thoughts and experiences aren't unique to me.
A lot of them also show that the darkness is not only survivable but manageable in the long term. It's one thing to say, "I got past this and you can, too." It's an entirely different thing to acknowledge that the journey may be less about getting through one time and more about getting through many times. That helps chip away at the voice that tries to tell me to give up because this is forever and I can't make it (Mental Illness and Learning to Trust the Process of Recovery).
5 Books that Help Me Combat Mental Health Self-Stigma
These are books that I love from people who have shared their journeys of mental health and mental illness. These are ones that came into my life at just the right moments and made a positive impact on my own journey with mental illness. Each author tells his or her story in a different way, but one thing I love about each of them is their raw honesty in the face of what is still considered a taboo subject (The Stigma of Talking about Mental Illness).
Reasons to Stay Alive by Matt Haig — Haig shares going through the waves of anxiety, depression, and suicidal ideation, surviving them, and living beyond them.
If You Feel Too Much: Thoughts on Things Lost and Found and Hoped For by Jamie Tworkowski — Tworkowski, probably most known as being the founder of the organization To Write Love On Her Arms, sheds light on his own struggles with mental illness and the ways he finds hope.
Today Means Amen by Sierra DeMulder — Poetry often packs a punch and this collection is no different. DeMulder's collection is more a reflection of mental health overall, but a great exploration of the light and the dark that we experience in life.
Purpose for the Pain by Renee Yohe — Yohe's book is a unique glimpse into mental illness as it's literally photocopied pages of her diary entries as she dealt with addiction, depression, and self-injury. No editing, no mincing words; just raw, real emotion.
Boy Meets Depression: Or Life Sucks and Then You Live by Kevin Breel — Besides the quirky title, I love Breel's way of telling his story and letting us into his world of depression, suicidal ideation, and coming to terms with being imperfect.
If these books resonate with you too, that's awesome. If not, there are plenty out there to help you combat self-stigma and I hope you find something that speaks to your soul the ways these have mine.
APA Reference
Barton, L. (2018, July 20). I Combat Self-Stigma with Books About Mental Illness, HealthyPlace. Retrieved on 2023, June 4 from https://www.healthyplace.com/blogs/survivingmentalhealthstigma/2018/7/i-combat-self-stigma-with-books-about-mental-illness
Author: Laura A. Barton
Mad Like Us, 2018? it's not out yet but is an international collection of work about mental health, if you're interested?
Emma
Thanks for the suggestion, Emma! I'll take a look at it. :) I'm always happy to add to my collection.
I love these suggestions! Books can be such a powerful tool and a wonderful resource. It's fantastic when we have tools that we can feel empowered by. Thank you for sharing these great picks.
You're right, Lizanne. I think people underestimate the power of the written word sometimes. I don't think I could do life without books! :)
Leave a reply