Have You Ever Lied About Having a Mental Illness?
Have you ever made up a white lie or two to cover up a gaping hole in your resume where a psychiatric hospitalization was considered to be your primary employment?
Have you ever told acquaintances that your fascination with mental health was born due to 'some close personal friends and family members who have struggled?'
Have you ever lied about having a mental illness?
I have.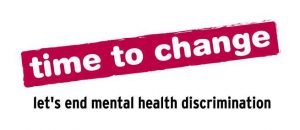 My Entire Life Was a Lie
I used to do it on a regular basis. My entire life was a lie. I went through college without telling one single person that I was once hospitalized for psychosis, as well as for a suicide attempt and a few months for a major depressive episode. I guess I wanted to be in the field before I came clean about my personal struggles with mental illness.
I'm one of the lucky ones. I work as a mental health and addictions counsellor so it isn't all that surprising that I have suffered myself. My clients almost expect that I have and I am also granted the opportunity to be completely open and honest with my supervisors about my past. But, as I said, I'm one of the lucky ones.
If I was interviewing for a job as a teacher, a lawyer, a doctor or a salesman, there would have had to be a much more tumultuous inner debate before coming forth with the truth of my past.
The Tumultuous Inner Debate
If I was a cancer survivor, I don't think I would have any problem telling a potential employer that I had fought and battled and won against cancer. If I suffered from diabetes, I doubt I would feel any anxiety prior to telling a potential employer about my condition.
But I suffer(ed) from mental illness. It's just not something that you can bring up in a job interview.
I think we can change that.
Depression is referred to as the common cold of psychiatry. Think of how many times you hear your friends talking about their cold symptoms. How many times do you hear your friends talking about their symptoms of depression?
Let's Normalize Mental Illness
Let's change that. One person at a time. When you feel alone and that no one in the world could possibly understand; try someone. When you sense the paranoia enveloping you from within; talk about it. When you can't comprehend your own moods that are spiralling out of control from manic to depressed, let someone know.
The more everyone hears about it, the more normal it becomes.
Remember when the AIDS epidemic began? Although there is still a lot of work to be done, the last ten years have been monumental in the reduction of AIDS related stigma. Let's do that for mental illness.
Talk. And not just for you.
For all of us.
The Completely in Blue website is here. Chris is also on Google+, Twitter and Facebook.
APA Reference
Curry, C. (2012, May 28). Have You Ever Lied About Having a Mental Illness?, HealthyPlace. Retrieved on 2019, September 17 from https://www.healthyplace.com/blogs/survivingmentalhealthstigma/2012/05/have-you-ever-lied-about-having-a-mental-illness
Author: Chris Curry