Prioritizing Eating Disorder Recovery During Life Transitions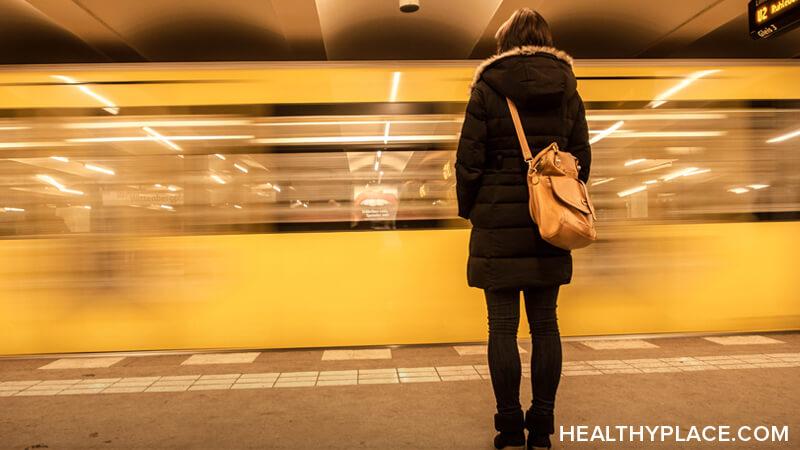 Eating disorder recovery during life transitions can present a real challenge. As this final stretch of 2021 rounds the corner and another new year looms on the horizon, the inevitability of transition is at the forefront of my mind. But while this idea of change can often bear a negative connotation and cause stress levels to escalate, the change itself doesn't always have to bring chaos, fear, anxiety, or upheaval into your actual lived experience.
If you can create a buffer of mental and emotional resilience around the changes and life transitions on your own personal horizon, you'll have a steadier, more balanced outlook on how to manage stress as it comes. However, in order to achieve this, you also need to prioritize your eating disorder recovery in the midst of those life transitions.    
The Impact of Life Transitions on Eating Disorder Recovery  
Life is not static, nor should it be. The human experience is in constant, dynamic motion—and, in my humble opinion, that's the adventure of being alive on this planet. However, I would be remiss (not to mention, dishonest) if I glossed over the reality that change can push me to the anxious brink when I don't prioritize my eating disorder recovery in the midst of life transitions. Here is a real-world example to illustrate what I mean:
Last week, my husband and I spent the majority of our free time moving into a new apartment with much less room than we previously had. Later on this week, he will also start working for a new company on a remote basis, and since I already work from home, this will be quite a transition for both of us—learning how to adjust to one another's professional rhythms in a limited amount of space.
While both of these changes are positive, they can still cause tension to surface. This is why I must be intentional about coping mechanisms and self-care practices that continually remind me to prioritize eating disorder recovery. I will discuss some of the strategies I use to accomplish this goal in the video below:  
How I Prioritize My Eating Disorder Recovery in Life Transitions
What particular changes are you faced with currently? How do you prioritize your own eating disorder recovery in the midst of these life transitions? What are the coping mechanisms or self-care practices that you use to manage stress and look after your mental, emotional, and physical wellbeing? Please share your feedback in the comment section below.  
APA Reference
Schurrer, M. (2021, December 7). Prioritizing Eating Disorder Recovery During Life Transitions, HealthyPlace. Retrieved on 2023, September 25 from https://www.healthyplace.com/blogs/survivinged/2021/12/prioritizing-eating-disorder-recovery-during-life-transitions
Author: Mary-Elizabeth Schurrer
This is such an important thing. When in recovery, a routine can play a very key role and life transitions naturally shift us away from this. It's easy to feel ungrounded or in (quite literally) unfamiliar territory. Don't be afraid to prioritize where you need to!
Hi Lizanne,
You are so right! Structure and routine are beneficial in all aspects of life, but they can be particularly vital for those in recovery. Change can be difficult, but planning ahead with tools to manage the stress is so helpful and important. Thanks so much for your thoughtful comment!
Leave a reply