Goodbye, 'Speaking Out About Self-Injury'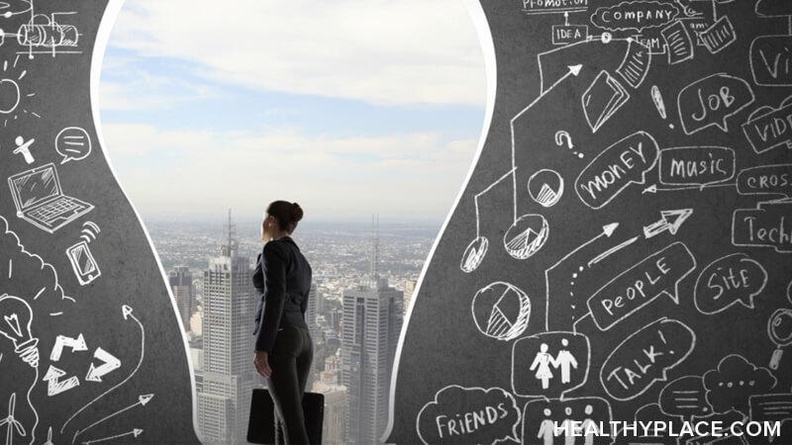 Is there an easy way to say goodbye? There isn't if you've really enjoyed your journey thus far. However, sometimes we reach a crossroads where changes are necessary to carry on, and I've realized I've just reached mine. This is my last post for Speaking Out About Self-Injury, though it certainly won't be the last time I talk about self-harm.
Why I'm Leaving 'Speaking Out About Self-Injury'
My life was very different when I started writing for HealthyPlace. The pandemic had just started, my family had just fallen apart, my partner had fallen ill and almost died, and I had been experiencing a hard time settling in in a new country with no friends. Amidst all this uncertainty, I decided to return to college, reskill, and restart my career as a freelance journalist and content creator, which I hoped would help me reach a better work-life balance as a musician. I saw a posting for a blogger position at HealthyPlace, and it immediately spoke to my heart — as mental health is the leading theme of my lyrics.
Fast forward to the present day, I am now juggling more tasks than I can handle, and I feel I'm on the verge of burning out. I've written about emotional burnout, and why it's necessary to slow down as a self-harmer in the past few weeks, and I have to admit, it was a note to myself. I'm incredibly grateful for my new circumstances, of course. I've now completed my Journalism diploma, I'm getting more assignments and clients, I've written a book that's coming out next year, and I'm part of several exciting music projects. Still, I have to be mindful of my mental health, and I feel I've stretched my emotional and physical capacity to the maximum.
Life After 'Speaking Out About Self-Injury'
Why am I telling you about all this? I started self-harming as a teenager, and I continued to struggle with it as an adult for various reasons. Throughout the years, I've managed to identify a root cause that, perhaps, isn't the only one, but it's an underlying theme of my negative thoughts for sure: I was not happy with my life. I was miserable working corporate jobs that never challenged my creativity, and I was miserable that I couldn't be a musician full time. I was miserable that my life had become a "plan b," while my "plan a" remained buried deep in the dream zone.
I am still transitioning, but I am here to tell you that I am much happier now that I've taken risks and started all over again despite all the uncertainty. I love myself a little bit more, which means my self-harm urges are becoming less prominent. Please, do not give up on your dreams. It might take you a while to get there, but I think it's time we all learned that life is not a competition and that everyone's timelines are different.
In this final video, I'll tell you about what's next for me on my "plan a" schedule and where you can find me: 
Thank you so much for reading, and thank you, HealthyPlace, for being an important milestone on my journey.
APA Reference
Halas, M. (2021, August 23). Goodbye, 'Speaking Out About Self-Injury', HealthyPlace. Retrieved on 2023, December 6 from https://www.healthyplace.com/blogs/speakingoutaboutselfinjury/2021/8/goodbye-speaking-out-about-self-injury
Author: Martyna Halas