How to Make a Self-Harm Care Package for a Loved One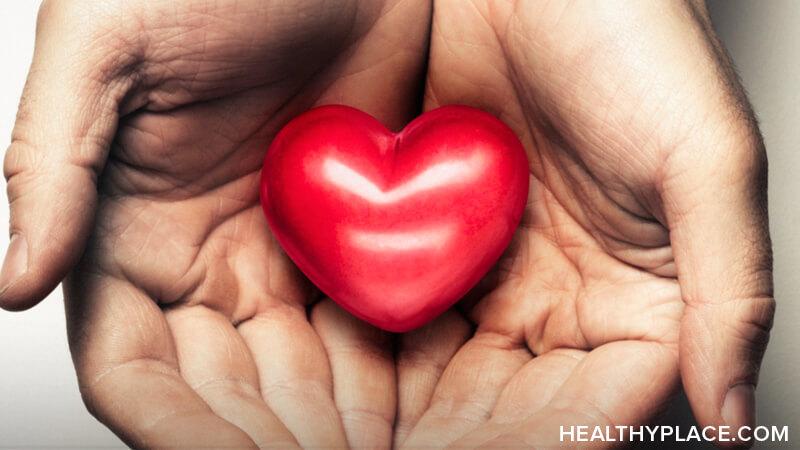 Putting together a personalized self-harm care package can be a beautiful and meaningful way to help support a loved one's self-injury recovery. Here's how to create one your friend or family member will truly appreciate.
Before Making a Self-Harm Care Package, Consider This
Before you go through the trouble of purchasing or making the various components of a self-harm care package for a loved one, check that all of the following are true:
This person has personally discussed self-harm openly with you before
This person is comfortable with you showing your support
This person is open about self-harm with other people who may notice the care package when it arrives, or
You have a way to send this care package that will not attract unwanted attention
The point of your gift, after all, is to show your love and support. If there is any chance your gift could put your friend or family member in an uncomfortable position, it is best to talk things out before taking this project any further.
Assembling a Self-Harm Care Package
When putting together your loved one's self-harm care package, be sure not to include the following:
Potentially triggering materials, such as books or movies that graphically depict self-harm
Tools that your loved one might use for self-injury
Medications—leave the prescriptions to your loved one's professional care team
Drugs or alcohol, both of which can exacerbate self-harm cravings
Items that may exacerbate other mental or physical conditions (e.g., food for someone with an eating disorder)
Use what you know about this person to tailor the contents of the care package accordingly. If you're unsure of what to include, you can always ask this person what would be most helpful. Or, you can ask other friends and family for help, provided that your loved one has already discussed self-harm with these individuals as well. 
To help you get started, here is a list of things I personally would have loved to receive in a self-harm care package back when I was first starting out on my recovery journey:
Fidget toys for coping with cravings
Fluffy or fuzzy comfort objects, such as a weighted blanket or soft slippers
Linen spray, essential oils, or scented bath products
Books—either self-harm recovery memoirs or inspirational fiction
Flowers or an edible fruit arrangement
Calming teas, such as chamomile or lavender
A fancy diary, notebook, or set of pens for recovery journaling
Art supplies for visual journaling
Self-harm recovery jewelry to celebrate the healing process in style
Instead of following this list verbatim, be sure to use what you know (and your best judgment) to determine what to put into your loved one's self-harm care package. Try not to go overboard, as this could overwhelm your intended recipient; try to stick to just a few things this person will truly appreciate.
With each choice, remember the two primary purposes this care package should serve. One, it should contain items that will help, not hinder, your loved one's recovery. Two, it should serve as a reminder of your love and support.
Consider decorating the outside of the box as well for an extra personal touch. (You can always conceal it in another box if you need to keep this delivery discreet.) 
If you were to give or receive a self-harm care package, what would you want to include? Share your ideas in the comments—you never know who your suggestions might help.
APA Reference
Kim Berkley (2021, November 4). How to Make a Self-Harm Care Package for a Loved One, HealthyPlace. Retrieved on 2023, October 1 from https://www.healthyplace.com/blogs/speakingoutaboutselfinjury/2021/11/how-to-make-a-self-harm-care-package-for-a-loved-one
Author: Kim Berkley