Introduction to Megan Rahm, Author of 'Recovering from Mental Illness'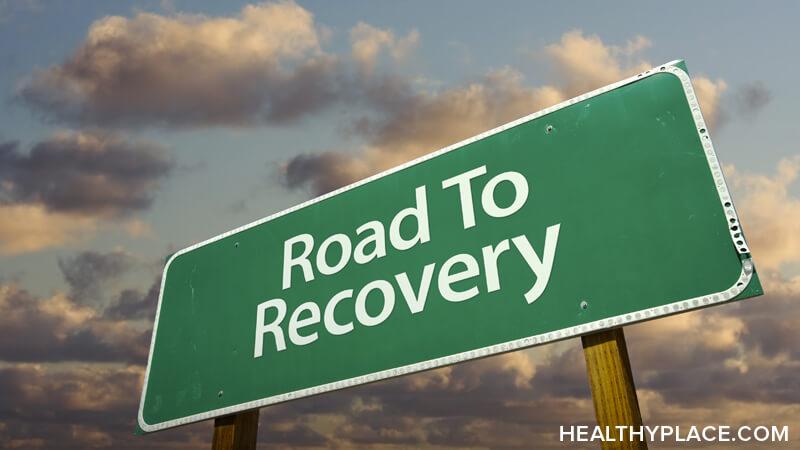 I'm Megan Rahm and I'm a new co-author for the blog Recovering from Mental Illness. I live in Toledo, Ohio with my husband and 14-month-old daughter. I have struggled with mental health symptoms most of my life, and in my early 20s I was diagnosed with bulimia and schizoaffective disorder.
Early Mental Illness Symptoms
My mental health symptoms started at a very young age. I experienced hallucinations as a child, and also struggled with eating disorders. In my teens and early 20s, I started experiencing mood symptoms, which were mainly depression with a couple episodes of mania.
For most of my life, I have seen what I call "ghosts," shadowy human figures that watch me, follow me, and try to communicate with me. I used to think that my childhood home was haunted, but when I got older and moved around a few times, the same ghosts were still there. At that point, I knew it was me. I thought I had some sort of ability to communicate with the spirit world.
Getting Help to Recover from Mental Illness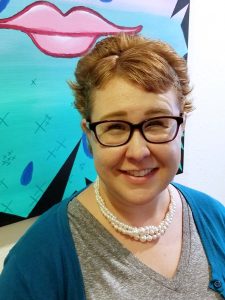 When I was 21, I told my parents that I was struggling, and they helped me get admitted to a treatment center for eating disorders. I was scared to go, but I surrendered myself. Through meal planning and therapy, bulimia slowly lost its grip on me. I also started medication and was shocked at how fast the ghosts left me. Everything was now quiet and still. The mood symptoms improved as well.
It was at this center that I discovered my love for art. There was a lot of down time, and there were art supplies available. Many of the patients there kept a journal, but I documented my experience in a sketchbook. In the coming years, art became a huge part of my mental illness recovery.
Megan Rahm Recovers from Mental Illness and Gets Her Life Back
I returned to college after being discharged from the treatment center. College was a huge struggle for me. I dropped out many times. However, I was very persistent and determined and finally graduated in 2014. For the past 10 years I have worked for community mental health agencies.
Today, I usually only experience mental illness symptoms when I am feeling overwhelmed. I enjoy drawing, writing, and most importantly spending time with my family. I am looking forward to being a part of the blog and interacting with all of the readers.
Learn More About Megan Rahm and Her Thoughts on Recovering from Mental Illness
APA Reference
Rahm, M. (2017, July 31). Introduction to Megan Rahm, Author of 'Recovering from Mental Illness', HealthyPlace. Retrieved on 2023, June 8 from https://www.healthyplace.com/blogs/recoveringfrommentalillness/2017/07/introduction-to-megan-rahm
Author: Megan Rahm
So happy to have you here, Megan. Thank you for sharing your story and your journey. So glad you found the right tools for you, art is a wonderful outlet. It's examples of open, honest, sharing like this that I feel can really lead to great change. These are the most effective tools we have for letting others know that they are not alone. It's in sharing our experiences, vulnerable as they may be, that we learn we can help others and oftentimes ourselves in the process. Looking forward to future posts.
Thank you so much for your comment and warm welcome, Lizanne. I'm excited about writing for HealthyPlace, and I'm very happy to be a part of this community.
Leave a reply