Commercializing Mental Health Medications
I was watching TV last night, absentmindedly flipping through the stations, when I settled on an advertisement for Seroquel. The woman in the commercial is flying a kite. She is laughing without abandon. The sun shines just for her and a border collie stands beside her; he smiles with his eyes and wagging tail. In sum: she looks like she just won the lottery. And maybe she has: it seems that Seroquel has made her well. She can fly kites now. Bravo.

The Fine Print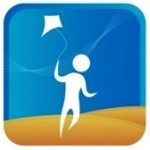 The narrator explains how Seroquel works well with other antidepressants (this has been proven) and can ease depression, psychosis, and insomnia. Seroquel, he explains, can make life livable. Fair enough.
Then the fine print, or rather, the man speaking extraordinarily quickly like an auctioneer:
Seroquel can cause an increase in suicidal thoughts, irritability, sweating, high-blood pressure, diabetes, excessive thirst and/or hunger, movements you cannot control in your face, tongue or other body parts. This may be a sign of a very serious condition called tardive dyskinesia. These symptoms may not go away even after you stop taking Seroquel.
Without stopping to breathe he states, "Death" as a possible complication.
The irony here is that the woman in the commercial is still flying the kite, and now the dog is chasing her. She smiles at the camera:
"Seroquel changed my life".
The commercial ends here.
The Reality of Mental Health Recovery Is Not Portrayed Accurately by Media
Now, my recollection is not verbatim, but it is close. Why am I writing about this? Because it seems a little odd to me. Yes, consumers need to know about the side effects of the medication they might take, but depicting a woman (an actress, naturally) flying a kite and smiling is a little bit misleading. Recovery does not usually involve kites or puppies chasing your feet. It involves time in your psychiatrist's office, trying different medications and crossing your fingers that these mental health treatments might work. It is a lot of work.
Flying a kite pales in comparison.
In addition, the man who is talking while the beautiful woman plays with her puppy is speaking so quickly you can barely hear what he is saying. The side effects he lists quickly all blur into one:
Seroquelmightmakeyougaineweightordie. pleasetalktoyourhealthcareproffessionaltoseeifseroquelmightberightforyou.
In my jaded opinion, the side effects he lists so quickly are terrifying, even traumatizing.
I take Seroquel, albeit a low dose, and watching the commercial makes me a little bit angry. Seroquel can be a terrific drug for many people. It can aid in recovery and contribute to a healthier and stable life. It is necessary for commercials to disclose the possible complications. I understand the logic here and the legalities, but the woman flying her kite, well, I would appreciate a realistic depiction. Not all commercials like these use this approach, some of them are extremely good, but this one is not. Not all of them are.
On the subject of recovering from mental illness, consulting with your psychiatrist or physician about a psychiatric medication is far more beneficial than watching commercials like these. In the end, if a commercial like this, kite and all, can inspire someone to get help, I suppose it is worth it.
But some realism in these commercials might be refreshing.
APA Reference
Jeanne, N. (2011, August 21). Commercializing Mental Health Medications, HealthyPlace. Retrieved on 2022, September 25 from https://www.healthyplace.com/blogs/recoveringfrommentalillness/2011/08/commercializing-mental-health-medications
Author: Natalie Jeanne Champagne
excellent post, very informative. I ponder why the other specialists of this sector don't notice this. You should proceed your writing. I'm sure, you've a great readers' base already!
I like one of those commercials and find them comical.I pass on any med that has so many serious side effects.
It is different heads and different meds as far as I see it all.
Sometimes, these kinds of commercials make me so angry! As if to infer that all i needed was a pill, or combination of pills and all would be right with the world. I wish it was that easy, but for most, not all, but most- its not.
Hi, Robin:
Thank you for your reply:) They make me angry as well. Wouldn't it be easy if we could take a single pill? Wishful thinking!
Natalie
Thanks for taking the time to write & share your experience. As a psychotherapist of 30 years I too feel angry that drug companies seem to be able to have all the time they can pay for and instead of leading us with research and compassion about treatment possibilities they choose to give a jaded view of mental health and drug treatments. Drugs are necessary and beneficial to some. Fast talking marketing gurus backed by legal counsel is not the best place to have definitive treatment modality determined.
Hi, David:
Thanks for reading and replying to this. The money could certainly be used elsewhere: perhaps medical coverage makes more sense then a huge commerical campaign!
Natalie
You are smart to rationally consider the risks and benefits of any kind of health care. Anyone who has questions or concerns about a medical treatment or procedure should have a conversation with their health care provider.
Thank you for your thoughts Kristen and I agree.
Natalie
Leave a reply