3 Ways a Quick Nap Will Change Your Life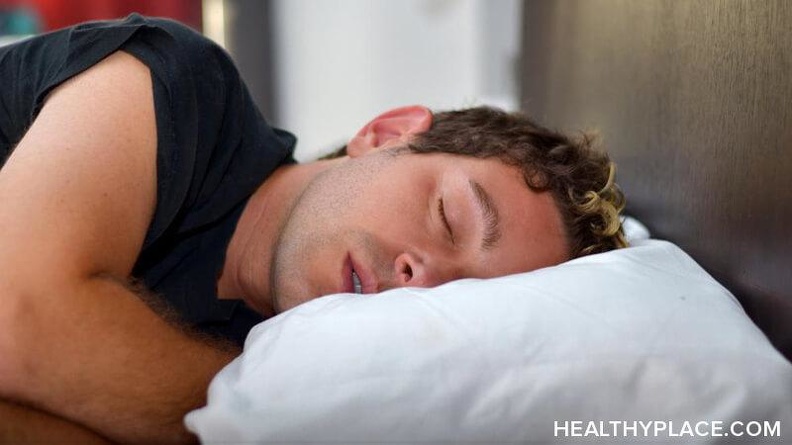 A quick nap during the day can change your life. Adding a nap into your life may seem impossible unless you're in primary school, but the results are worth finding a way to make it happen. Read on for three benefits of a short nap. 
1. Avoid the Post-Lunch Slump with a Short Nap
Do you find you have a drop in productivity after lunch? Research shows that's normal,1 but a quick nap can bring your energy back up and freshen your mind. 
It's no coincidence that many of the top-performing tech companies now offer nap areas in their headquarters. They've taken advantage of the work performance benefits of napping to encourage employees to have increased productivity. 
2. Quick Naps Help with Sleepless Nights
Many mental illnesses (or their medications) include symptoms and side effects that keep us from sleeping. A short nap during the day helps alleviate exhaustion,2 allowing you to make it through the rest of your tasks before getting to bed at a normal time. If you go to bed early instead of napping, you may find that your sleep is further disturbed for yet another night. A nap can help reset that cycle instead.
3. A Short Nap Can Boost Your Mood
If you're feeling down, irritable, or out of it, a nap can help change your mood.3 Just a few minutes of sleep or rest will give your brain a chance to unplug and reset. Instead of trying to process a difficult situation or argument during the day, consider lying down for a few minutes. 
While finding a spot to nap during the workday may seem tricky, consider taking a break in your car or at a park nearby. If you work in an environment with an empty office or other space, consider proposing a nap space there. Armed with current research showing the likelihood of increased productivity for everyone who naps, you might be more successful with your campaign than you've imagined.
Sources
Monk, T., "The Post-Lunch Dip in Performance." Clinics in Sports Medicine, 2015.
National Sleep Foundation, Napping. Accessed June 9, 2019. 
Milner, C. and Cote, K., "Benefits of Napping in Healthy Adults: Impact of Nap Length, Time of Day, Age, and Experience with Napping." Journal of Sleep Research, 2009.
APA Reference
Meredith, M. (2019, June 9). 3 Ways a Quick Nap Will Change Your Life, HealthyPlace. Retrieved on 2023, December 9 from https://www.healthyplace.com/blogs/livingablissfullife/2019/6/3-ways-a-quick-nap-will-change-your-life
Author: Morgan Meredith
I love this read! This is a perfect example of how something so seemingly simple (and often so avoided) can actually be amazingly beneficial on so many levels. I hope more people will embrace this idea of slowing down and seeing that as a wonderful form of self care and nurturing. We get so hung up on what we need to do and get done we don't realize giving ourselves a little break could actually be one of the most helpful things.
Thanks Lizanne. I think naps are slowly shifting in society from an indication that someone is lazy to an indication that someone is actually maximizing his/her productivity. I love seeing the tech giants continue to add nap spaces into their buildings (even though adding all these types of benefits can prove problematic for employees in many other ways). These setups help normalize the practice for the rest of us.
Leave a reply