Happiest Places are Between Us
What greater thing is there for two human souls, than to feel that they are joined for life--to strengthen each other in all labor, to rest on each other in all sorrow, to minister to each other in all pain, to be one with each other in silent unspeakable memories at the moment of the last parting? ~ George Eliot, Adam Bede
Happiest Places
On the backdrop of the beautiful Caribbean ocean, I want to share a reflection on relationships. The popularized tagline of Disneyland is "The Happiest Place On Earth." For many Disneyland may very well be, but, consider something much deeper like the space between you and another, especially close relationships. Eric Weiner, the author of the book The Geography of Bliss: One Grump's Search for the Happiest Places in the World, observed, "the happiest places on earth are not internal ones. They are not geographical ones. It's the places between us and the closer they are the more at ease we are the happier they tend to be."
Let's face it there are many roads to joy, happiness and fulfillment in a relationship. And, since we all don't want the same things, there is no prescribed map to get there.
Close the Space Between You and Others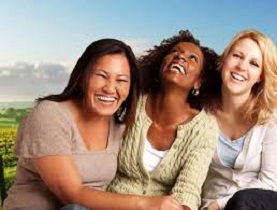 On some level, we are all in pursuit of relationship that inspires love, belonging, enjoyment, devotion, and meaning. How do you begin closing the space between you and others you want in your life? Be intentional and start by:
Being a student of and feeling good about your self
Identifying your gifts and frailties
Building knowledge in your area of interest
Creating a positive self-image by being well groomed and well dressed (whatever that means to you)
Being positive in all things
Expressing gratitude for what you have
Taking stock of the values you live by
You are uniquely created and empowered to make a difference in the lives of others and have others make a positive difference in yours. What's the point of being in a relationship with someone if it does not awaken you to create a sense of happiness, satisfaction, and enjoyment for that person? What greater lived experience than to love and be loved?
You can also find Dr. Savion on her website, Google+, Twitter, Linkedin and Facebook.
APA Reference
Savion, S. (2014, May 31). Happiest Places are Between Us, HealthyPlace. Retrieved on 2023, September 25 from https://www.healthyplace.com/blogs/livingablissfullife/2014/06/happiest-places-are-between-us
Author: Sydney Savion, D.Ed.
This is great information. I think most of us don't realize how important it is in life to have a bond with other people. Studies indicate that those more isolated don't live as long as others that are more socially committed. I have been a psychiatric nurse for 35 years and I think daily positive affirmations benefit some along with identifying daily the things a person is grateful for.
Leave a reply