How to Do Your Job When Depression Affects Your Functioning
Like many average people that we share the world with, people living with depression have good days and bad days. However, when you have depression, your bad brain day can turn into bad brain days, weeks, months, etc. Depending on the nature of your depression and depressive episodes (frequency, severity and length), it can sometimes feel impossible to manage your life in any area, much less a job.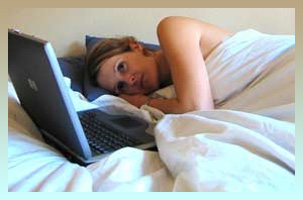 In very extreme cases where safety and health is involved, there is not much you can or should do other than focus on getting well. Beyond those severe circumstances, I believe there are strategies that you can employ to help your odds of meeting the demands of your career while going through a depressive episode.
Five Ways to to Do the Job When Depression Affects Functioning
Recognize When a Depressive Episode Is Impacting Your Job
The first step in increasing the odds that you will be able to manage your career demands while experiencing an episode of depression is to recognize if you are, in fact, experiencing an episode of depression. If you are familiar with how your depression manifests, it may be easy to know when an episode is coming on and how severe it is going to be. It is usually determined by what, if anything, triggered the depression and your typical baseline. Individuals with dysthymia (also known as chronic depression) are accustomed to feeling a slight sense of sadness mostly all the time for at least two years consecutively.
The usually display of major depressive disorder is periods of the symptoms for at least two weeks but not better explained by another mood disorder. The Diagnostic and Statistical Manual of Mental Disorders Fifth Edition (DSM-V) created by the American Psychiatric Association has established the criteria for these illnesses and their specifiers. Those who experience episodes that are classified as "mild" or "moderate" in the DSM-V should be able to use some of the strategies listed in this article. Those classified as "severe" typically need to focus on getting well: by definition, the DSM-V states, "the symptoms markedly interfere with social and occupational functioning."If you feel certain that depression is the cause of your dysfunction, you are ready for the next step.
Arm Yourself With Tools That Improved Your Mood Before
When you feel a bout of depression coming on, be sure to utilize coping skills and other depression treatment options that you know have served you well in the past. Some of the things that I make sure I am consistently doing are: staying in therapy, taking medication and constantly using coping skills that I've learned along the way. Once you have found the right treatment combination and have implemented it consistently over time, it should be easier to use these skills to help defeat a bout of depression.
Alert Your Support System and Employer That You Are Unwell
When you recognize that you are not functioning well and are downward-spiraling, notify your support system, which may include your family, friends, therapist and/or psychiatrist. It is important to let your supervisor know that you are sick (you do not have to reveal the nature of your illness). By communicating your status, your support system and your job can begin preparing to help accommodate you throughout your episode.
Prioritize Work Tasks when Your Depression has Decreased Your Productivity
When you feel yourself not being as productive due to the symptoms of depression, prioritize your work tasks based on deadlines and importance. Check with your supervisor to see if there is flexibility with certain tasks and other people that can assist. Make sure you commit your energy to the most pressing issues.
Execute Job Duties to the Best of Your Ability
Try to do your job to the best of your ability with the understanding that your best during a depressive episode will not look like your best when you are not depressed. If you have done all of the appropriate things to ensure the most success while going through your spell, be confident that you have given it your best shot. You may not get employee of the month. You may even get criticized or talked to about your decreased productivity and lackluster work performance. Nevertheless, these are the breaks when you are courageous enough to attempt managing a job when you suffer with depression. You are certainly a winner despite the outcome of your employment situation. Hopefully, these suggestions will help you make it through your depressive episode and keep your job.
APA Reference
Barrett, C. (2014, November 23). How to Do Your Job When Depression Affects Your Functioning, HealthyPlace. Retrieved on 2019, September 17 from https://www.healthyplace.com/blogs/workandbipolarordepression/2014/11/how-to-get-the-job-done-when-depression-affects-your-ability-to-function
Author: Charity Barrett