How to Do Your Job When Depression Affects Your Functioning
Like many average people that we share the world with, people living with depression have good days and bad days. However, when you have depression, your bad brain day can turn into bad brain days, weeks, months, etc. Depending on the nature of your depression and depressive episodes (frequency, severity and length), it can sometimes feel impossible to manage your life in any area, much less a job.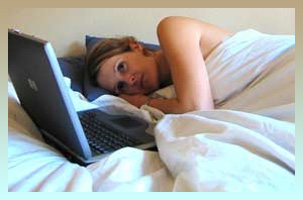 In very extreme cases where safety and health is involved, there is not much you can or should do other than focus on getting well. Beyond those severe circumstances, I believe there are strategies that you can employ to help your odds of meeting the demands of your career while going through a depressive episode.
Five Ways to to Do the Job When Depression Affects Functioning
Recognize When a Depressive Episode Is Impacting Your Job
The first step in increasing the odds that you will be able to manage your career demands while experiencing an episode of depression is to recognize if you are, in fact, experiencing an episode of depression. If you are familiar with how your depression manifests, it may be easy to know when an episode is coming on and how severe it is going to be. It is usually determined by what, if anything, triggered the depression and your typical baseline. Individuals with dysthymia (also known as chronic depression) are accustomed to feeling a slight sense of sadness mostly all the time for at least two years consecutively.
The usually display of major depressive disorder is periods of the symptoms for at least two weeks but not better explained by another mood disorder. The Diagnostic and Statistical Manual of Mental Disorders Fifth Edition (DSM-V) created by the American Psychiatric Association has established the criteria for these illnesses and their specifiers. Those who experience episodes that are classified as "mild" or "moderate" in the DSM-V should be able to use some of the strategies listed in this article. Those classified as "severe" typically need to focus on getting well: by definition, the DSM-V states, "the symptoms markedly interfere with social and occupational functioning."If you feel certain that depression is the cause of your dysfunction, you are ready for the next step.
Arm Yourself With Tools That Improved Your Mood Before
When you feel a bout of depression coming on, be sure to utilize coping skills and other depression treatment options that you know have served you well in the past. Some of the things that I make sure I am consistently doing are: staying in therapy, taking medication and constantly using coping skills that I've learned along the way. Once you have found the right treatment combination and have implemented it consistently over time, it should be easier to use these skills to help defeat a bout of depression.
Alert Your Support System and Employer That You Are Unwell
When you recognize that you are not functioning well and are downward-spiraling, notify your support system, which may include your family, friends, therapist and/or psychiatrist. It is important to let your supervisor know that you are sick (you do not have to reveal the nature of your illness). By communicating your status, your support system and your job can begin preparing to help accommodate you throughout your episode.
Prioritize Work Tasks when Your Depression has Decreased Your Productivity
When you feel yourself not being as productive due to the symptoms of depression, prioritize your work tasks based on deadlines and importance. Check with your supervisor to see if there is flexibility with certain tasks and other people that can assist. Make sure you commit your energy to the most pressing issues.
Execute Job Duties to the Best of Your Ability
Try to do your job to the best of your ability with the understanding that your best during a depressive episode will not look like your best when you are not depressed. If you have done all of the appropriate things to ensure the most success while going through your spell, be confident that you have given it your best shot. You may not get employee of the month. You may even get criticized or talked to about your decreased productivity and lackluster work performance. Nevertheless, these are the breaks when you are courageous enough to attempt managing a job when you suffer with depression. You are certainly a winner despite the outcome of your employment situation. Hopefully, these suggestions will help you make it through your depressive episode and keep your job.
APA Reference
Barrett, C. (2014, November 23). How to Do Your Job When Depression Affects Your Functioning, HealthyPlace. Retrieved on 2019, July 16 from https://www.healthyplace.com/blogs/workandbipolarordepression/2014/11/how-to-get-the-job-done-when-depression-affects-your-ability-to-function
Author: Charity Barrett
I just felt like I needed to reach out to you. I hope that things went okay at your job. I too came across this blog by accident. So thankful that I did. It is nice to know that I am not alone. My depression came about after an incident that occured in 2014. Yesterday a similar situation occured to someone else that i knew. I just brought back all the feelings of helplessness and anxiety. I had a flow blown anxiety attack last night and it woke me up. Took me a long time to go back to sleep and I never really recovered. Ive been at work since 8 a.m. and been just staring at my computer. I cant seem to even move a peice of paper... just want to go to sleep.
I hope you went back and were accepting back. Think of it like this: if you started vomiting, you could certainly leave and come back the next day. It IS challenging for supervisors who have an employee that suffers through episodes like this, but keep your head up. Breathe when you can.
I'm in the thick of a depressive episode right now too and like you, I'm a lawyer. I'm newly qualified so the anxiety of all the things I feel I should know but don't is adding more pressure. My boss knows I've had problems in the past but I've never let it affect my work, but now it's starting to. I can't think straight, I can't motivate myself and now I'm worrying constantly that I'm going to mess up majorly. I've spoken to my boss about it and he told me to take off all the time I need and not to worry about work but they won't pay me if I'm off sick and as I live alone, I can't survive without an income. So in essence, absolutely nothing has changed. No one has discussed my workload with me and what they can do to ease the pressure, no one has told me to take a 10 minute breather outside if I need it, I just feel like it's just a case of "suck it up and get on with it".
I also just came across this blog today. I've been struggling miserably through depression also , for the last 15years. I struggle everyday, and I cry everyday inside. I'm scared to really reveal the depths of my sadness to anyone. I've become untrusting of humans. Work ... is just hell there's no other way I can say it. I'm an insurance underwriter managing about 9 different states, using 3 computers and a host of applications. I am mentally exhausted I am pained everyday that I'm here thank god I can listen to my music. I am miserable, I am sad and I just want to feel better. I've been on klonopin, welbutrin, and Effexor. I've gotten a therapist now and it just seems like such a waste. There aren't enough tears, and I get frustrated with wanted to delve deep into my pain and give voice to it in a safe space only to have to stop in an hr. I'm so tired. I'm tired down to my soul of pretending to be ok socially. I'm tired of wearing a smile when I'm down. I'm tired of leaving my house at 630am with my 3year old. I'm tired of it all. I really need one of those in patient programs the swanky ones in California where I can take a time out from life and work on my issues. I couldn't dream of anything like that. Anyway, I'm just tired I can't explain it any better than that. I'm tired of fighting the sadness moment to moment. I'm breaking down... I'm sinking into it now after 15years... I have surrendered to sadness.
Dear Alissa,
I'm the current author of another HealthyPlace blog, 'Coping with Depression.' I came across your comment and wanted to give you a big hug. I have felt like you have many times. You mentioned your music. Keep and hold on to that. I hope you will be able to find other things that can bring you some joy.
Warmly,
--Michelle Sedas
Dear Woc,
I'm the author of a different HealthyPlace blog, 'Coping with Depression,' but I came across your blog post and wanted to let you know I understand these feelings very well. I do agree that it would be nice for more famous, successful people to share about living with mental illness.
I wish you the best,
--Michelle Sedas
I know that this is 2years old, but I still wanted to add my voice.
Pretending to be ok when you are severely depressed and barely hanging on is completely exhausting. Its an unending effort. You have to smile. You have to be aware of body language. You need to make eye contact. You've gotta say the right things and in context. Its actually really really hard. I've learned to pretend. For me, I ALWAYS make sure I look really good. When people see me makeup looking great, clothes well styled they all assume I'm on top of my game. Little does this world know I am really balled up in a corner crying, I am really crying inside despite my best red lips. I'm a single mom know, which has exponentially magnified a particular darkness, emptiness, and brokenness in me that I haven't been able to shake. I can not express enough that I am so tired. I am so tired of pretending. I'm tired of acting like I'm ok when I'm really not and I need help. :( I don't feel like anyone understands what I'm going through.... but I know that's not true bc I've found this post. Would anyone like to talk about your sadness/social anxiety/depression? If you do, and I don't care if its 2029 you may write to me at n.primus@netzero.net

Namaste
I do the same thing. On the outside I look so put together. I'm always dressed up for work with my hair and make-up done. When I tell people, even a former therapist, that I'm struggling with severe depression they are always surprised. I don't fit the normal look of a depressed person to them. If they could only see me not in public. My house is a mess because I just don't have the energy to clean, cook, do dishes, etc. On weekends I always shower but usually put my pjs back on. Living is just exhausting.
Leave a reply