Getting Out of Bed with Seasonal Depression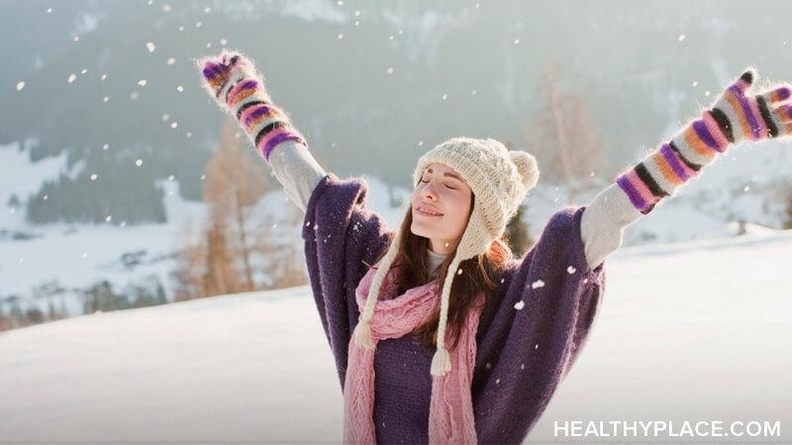 Do you experience seasonal depression (also known as seasonal affective disorder, or SAD)? If so, you may have extra trouble getting out of bed during periods of SAD. 
Seasonal depression is characterized by the same symptoms as other types of depression, but occurs or becomes more intense regularly around particular seasons. Seasonal affective disorder is most common in the colder winter months with shorter days, although it can also happen at other times of the year. 
If you have severe seasonal depression, you may want to seek treatments such as medication, psychotherapy, or bright light therapy ("SAD Light: Seasonal Depression Light Therapy for SAD"). However, if you have a more mild level of seasonal depression, or if you're seeking additional methods to help specifically with getting out of bed, these lifestyle changes may help.
Plan Ahead for Getting Out of Bed Despite Seasonal Depression
If you've realized you have seasonal depression, planning ahead can help you get out of bed. For example, if you've got nowhere to go and nobody counting on you, it's easy to justify not getting out of bed. Instead, choose to take some time during the fall to plan for winter. Create various enjoyable activities for yourself where people expect you; maybe that's hosting a weekly board games night, joining a sports league, or even committing to attend a regularly scheduled viewing party for a television show you like. 
While this approach may not be a complete solution, you'll probably be more likely to get up knowing you've got a fun activity planned or great people waiting for you. 
Fight Seasonal Depression with Physical Activity
When your body isn't active and you've got seasonal depression, getting out of bed is tough. Start countering SAD before you even get up by creating a morning stretch and simple breathing routine. You can take just five minutes each morning while still in bed. A quick online search will yield dozens of results for various supine stretches and breathwork; use one of these or adapt one to suit your needs. 
You'll likely find that movement and breath will invigorate your body, and you'll have less trouble getting out of bed. In fact, you might even find yourself antsy to get up. As an added bonus, this physical activity will warm your body so that the floor and room don't feel as cold. 
Even without SAD, the desire to stay in bed and cuddle can be stronger in winter than in other times of the year. The bed's often warmer than the surrounding room, and inclement weather might make getting out of bed seem unpleasant. However, planning ahead and starting your day with physical activity can help get you out of bed despite your seasonal depression.
See also:
APA Reference
Meredith, M. (2018, December 30). Getting Out of Bed with Seasonal Depression, HealthyPlace. Retrieved on 2023, September 28 from https://www.healthyplace.com/blogs/livingablissfullife/2018/12/getting-out-of-bed-with-seasonal-depression
Author: Morgan Meredith
I love the idea of doing a quick 5-minute morning routine. The idea of using physical activity is such a great one, because it truly is so effective, but it can seem daunting. This is a great breakdown of making something huge feel easily accomplished. Wishing you a beautiful 2019!
Thanks Lizanne, and I wish you a beautiful 2019 as well!
I got the quick physical routine from Tim Ferriss of the 4 Hour Work Week fame, and have found it to be extremely helpful so far. I've changed the routine a few times to get myself going differently, and found some in-bed yoga routines for both morning and night.
Leave a reply