Practical Stress Relievers for Work
When you start feeling anxious at work, it is good to have some practical stress relievers to use. There are a lot of relaxation techniques, but here are a few of my go-to stress relievers for work.
Use Coloring as a Stress Reliever at Work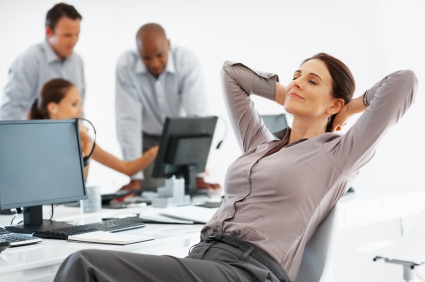 Adult coloring books are a great way to relieve stress and it doesn't take that much time to achieve the calming results. I keep a coloring book and colored pencils at my desk. When I start to feel anxious I pull out my coloring book and spend about five minutes coloring. I usually feel more relaxed when I am finished.
Take Deep Breaths to Relieve Stress
The simplest way I relieve stress at work is to take a few deep breaths. Using a simple breathing technique I inhale for two seconds, hold my breath for two seconds, and then exhale for two seconds. This exercise helps clear my mind and calm my anxiety.
Relieve Your Stress at Work by Taking a Walk
My third go-to stress reliever at work is to go for a walk. I have found that it doesn't have to be a long walk to make a difference. And if you take a walk outside during a sunny day you get the added benefit of vitamin D.
Watch This Video to Hear More about Stress Relievers for Work
APA Reference
Hoskin, A. (2016, April 29). Practical Stress Relievers for Work, HealthyPlace. Retrieved on 2022, August 10 from https://www.healthyplace.com/blogs/livingablissfullife/2016/04/practical-stress-relievers-for-work
Author: Arley Hoskin, CMPS