Reasons To Be Present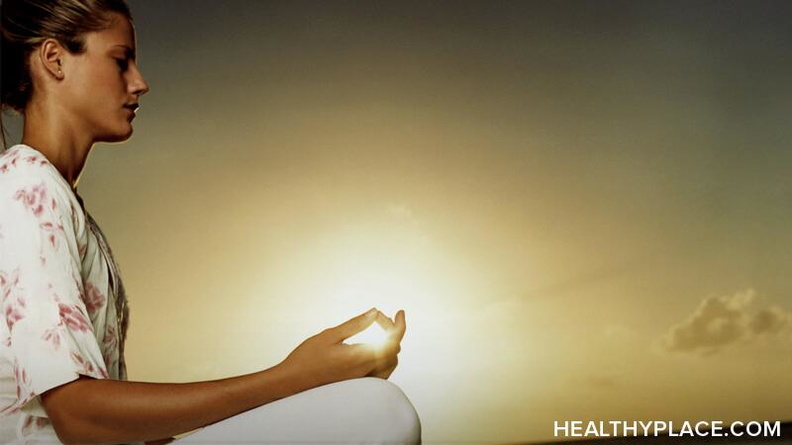 When it comes to living a blissful life, you have to be present to win. Being present can be difficult when technology gives us so many opportunities to escape. Here are three truths to show you why it's best to be present.
Reasons to be Present in the Moment
I didn't expect my life to unfold the way it has. Who ever really does? A couple years ago, my then husband and I decided we wanted to have a baby.
As our daughter grew inside of me, I watched my marriage unravel bit by bit. In many ways I felt like addiction stole the life I thought I would have — the life where I worked as a freelance writer, stayed home with my baby, and never had to worry about money. Instead of driving an SUV to play dates, these days I drop my daughter off at daycare in my Corolla every morning and head to my full time job.
Some days I miss this dream life that I imagined for myself, but I don't let myself miss it long enough to miss out on how great my life is right here, right now. I love my job. As a mother, I've learned how life can be blissful.
My life is great because I allow myself to appreciate the things I have instead of dwelling on the things I don't.
Where You've Been Doesn't Matter; It's The Present Moment That Counts
I love to travel, but I've never left the country. As a college student, I thought I would go to exotic places after graduation. I wanted to get a "big city" job or enroll in an exciting graduate program. Unfortunately, my mental health didn't cooperate with my dreams and goals. I had my first major episode of depression my senior year of college. To be honest, I'm lucky I was able to graduate at all. Getting a job seemed like a miracle, but I didn't have long to enjoy my miraculous job find. Just a few months after I started my new job I had a manic episode and spent a week in the hospital.
Nothing went remotely like I expected. If I had gotten the opportunities, I had hoped for —a job on the East Coast, a master's degree in journalism — I'm not sure that any of it would have mattered if it didn't bring me back to where I am right here and right now.
I love my daughter. And I love my life. I wouldn't trade where I am today for a 1,000 adventures in the land of yesterday. Realizing that is key to living a blissful life.
Be Present -- You Can Only Breathe in Today's Air
The air we breathe is the air that surrounds us now. You can't breathe yesterday's air. You can't breathe tomorrow's air. When it comes to oxygen —the source that sustains us —all we have available is the air in the present. The present sustains us. So let's choose to live in the present.
APA Reference
Hoskin, A. (2015, June 2). Reasons To Be Present, HealthyPlace. Retrieved on 2023, December 3 from https://www.healthyplace.com/blogs/livingablissfullife/2015/06/three-reasons-to-be-present
Author: Arley Hoskin, CMPS
I admire your spirit and courage, Arley.
Leave a reply