Goodbye Blog Post -- There You Will Always Be
Good bye may seem forever. Farewell is like the end, but in my heart is the memory and there you will always be. ~ Walt Disney
Does the story of your life seem like it has gone by in a blink of an eye? Does goodbye seem like forever? Does farewell seem like the end?
Oh my, it only seems like yesterday when I introduced myself to the HealthyPlace community. I recall knowing very little about the mental health social network, mostly choosing to write for this mental health site because it allowed me to discover more about a unique aspect of the field of health. This writing experience has been more personally fulfilling than I could have ever imagined. I feel exceedingly blessed to have been given the opportunity to have crossed paths with you. Though I will miss blogging, it is the thrill of reading your rich thought provoking comments that I will miss even more.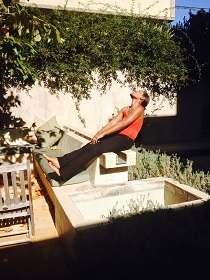 I fondly reflect on the past year and think about what I have discovered, the manner in which my views have changed and how I have grown as a professional and writer. The most profound and inspiring discovery from writing for HealthPlace is that you seek to be well informed and are open to learning more. You have found an amazing community of support in HealthyPlace. You have each other and are empowered to nurture your well-being to cope with the normal stresses of daily life to realize your potential.
I hope my blog articles have offered you practical wisdom enough to achieve some level of "bliss" in your life. It is my hope that you have learned as much from me as I have from you. With that, I'll leave you with one of my favorite verses from My Way a song popularized by Frank Sinatra: And now, the end is near; And so I face the final curtain. My friend, I'll say it clear, I'll state my case, of which I'm certain. There you will always be.
Thank you for allowing me to join you on the journey to living your best life and living it blissfully.
You can also find Dr. Savion on her website, Google+, Twitter, Linkedin and Facebook.
APA Reference
Savion, S. (2015, January 31). Goodbye Blog Post -- There You Will Always Be, HealthyPlace. Retrieved on 2023, December 10 from https://www.healthyplace.com/blogs/livingablissfullife/2015/02/there-you-will-always-be
Author: Sydney Savion, D.Ed.