Suicide Risk in Dissociative Identity Disorder (DID)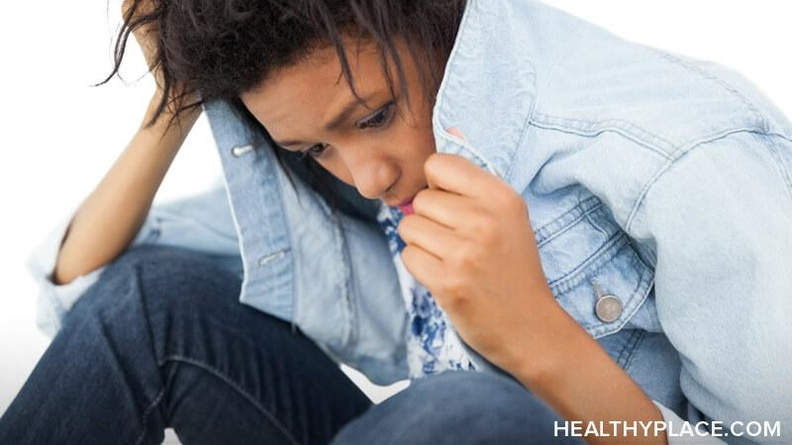 Suicide risk in dissociative identity disorder (DID) is a significant concern (Facts About Suicide). People with DID have one of the highest risks for suicide. According to the Diagnostic and Statistical Manual of Mental Disorders (DSM-5), more than 70% of outpatients with DID have attempted suicide, and multiple suicide attempts are common. What causes this increased suicide risk in DID, and can it be prevented?
Childhood Trauma and Abuse Increases the Risk of Suicide in DID
Numerous studies have been performed over the course of decades, and the results have shown an undeniable link between childhood trauma and suicide risk. Physical, emotional, and/or sexual abuse in childhood leads to a significantly increased risk of suicide in adolescence as well as adulthood. Since 90% of people with dissociative identity disorder (DID) have a history of childhood abuse and neglect, it makes sense that the suicide risk is so high; childhood abuse plays a significant role.
Complications in Assessing Suicide Risk in Dissociative Identity Disorder
Suicide in DID can become complicated when different alters are involved. Just because one part is suicidal, that does not mean that other parts in the system are also suicidal. It is possible that other parts may not even be aware of the suicidal feelings of another, especially when those parts are not co-conscious.
In some cases, the main person is not suicidal, but there are one or more alters that are. It's very possible for suicidal feelings and behaviors to occur without the host's knowledge or awareness. The dissociative amnesia can make it difficult not only for the person with DID, but for therapists and treatment teams as well. I have had several experiences where I went to the emergency room because part of me was suicidal, only to have a non-suicidal part come through when I was there, which left medical staff confused and dismissive of my needs.
Risk of Suicidal Alters in Dissociative Identity Disorder
Suicidal alters are not uncommon in DID systems. These alters can be any age, and yes, even child alters can be suicidal. Sometimes, an alter becomes can become suicidal because of a trigger; overwhelming flashbacks and memories can affect anyone, including alters.
In some instances, an alter can be consistently suicidal. This is dangerous, because these alters may not realize that the suicidal behaviors affect the entire system, or if they do, they do not care. Their focus is on destroying themselves, which, in turn, destroys the system. It is important to work with suicidal alters in order to keep the entire system safe and keep each other alive.
Dealing with Suicide Risk in Dissociative Identity Disorder (DID)
Managing suicidality in dissociative identity disorder is important, and the risk also involves alters--which can make things complicated. When another part is feeling suicidal, it's important to let that part be heard. Don't ignore the issue. Allow suicidal parts to express their needs. Ask other parts in the system for help. Bring any concerns you may have to your therapist, so he or she can help as well. If there is an imminent risk of in DID, find the closest emergency room to keep yourselves safe.
It can be helpful to have a psychiatric crisis plan in place in case suicidal thoughts come up. It can also be useful to have a paper describing the aspects of your mental health that you are comfortable disclosing. This can help hospital staff better understand your needs in case you are unable to explain them in the moment.
If you are struggling with suicidal thoughts, reach out. Contact your therapist. Call or text a crisis line. Find a friend. Don't be afraid or ashamed to ask for help. You all deserve it.
See our resources and hotlines page for more.
Find Crystalie on Google+, Facebook, Twitter, her website and her blog.