Dissociation with Anxiety Symptoms and Panic Attacks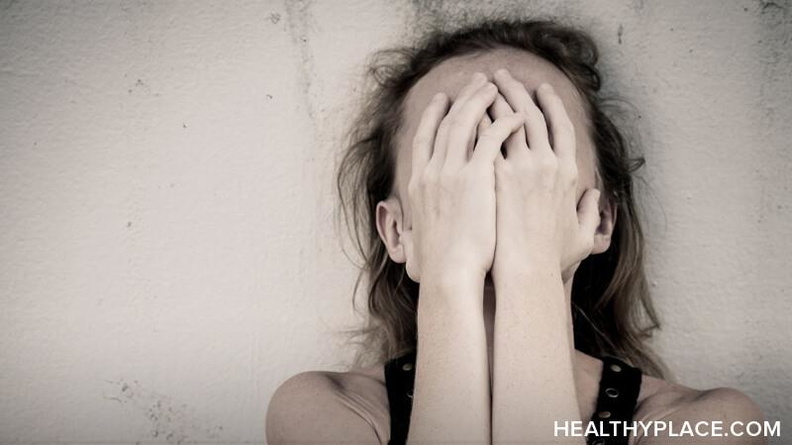 Dissociation is an anxiety symptom that is part of dissociative identity disorder (DID). Sometimes dissociation is not splitting between personalities, but only losing touch with reality for a time. Many people who suffer from DID also experience other mental illnesses, or mental illness symptoms. One that I have noticed is anxiety. Dissociation and anxiety symptoms sometimes causes my panic attacks.
Last week I was in my therapist's office, as I often am. We were discussing the resistance that I have in my life and the fact that I avoid much of my life. It has become a big problem in my life and it is one that I am not ready to face, yet. I was deeply triggered by the conversation and began to have a panic attack. I felt like my heart was racing and I began gasping for air. My therapist kept talking to me.
Dissociation With Anxiety Symptoms and Panic Attacks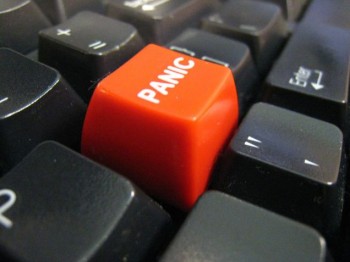 All of a sudden, apparently to escape the panic attack, I slipped into a familiar dissociative state. Before this day, I haven't dissociated for about two-and-a-half years, due to medication. I have been off of that medication, however, for about three months now. So, apparently, the dissociation is coming back. I realized, out of nowhere, that the room was becoming very crisp looking, and everything seemed to slow down. I was no longer gasping for breath but I couldn't understand what my therapist was saying.
I had dissociated to escape the anxiety symptoms, the panic attack. I told my therapist that I was dissociating and I tried to ground myself. I came out of the dissociation and immediately flew back into the panic attack. Then I dissociated again, came out of it again, and went back into the panic attack. I managed to slow my breathing and to stop thinking about the topic that had triggered the entire episode. I calmed down and explained what had happened to my therapist.
Dissociation With Anxiety Symptoms Is Scary, But Not Dangerous
It was a wild ride I had that day. It shows the way that anxiety and dissociation can play off of each other. Dissociation can be triggered by panic attacks. I didn't mean to dissociate, it just happened automatically. This lets me know that my dissociative disorder is not gone for good, but was just being treated by the medication.
I will need to face the things that triggered me. I may have panic attacks and dissociation as we discuss these things in the future. I am grateful to know that panic attacks, anxiety symptoms and dissociation are not dangerous. They are scary, but they cannot hurt me.
APA Reference
Polley, S. (2015, March 1). Dissociation with Anxiety Symptoms and Panic Attacks, HealthyPlace. Retrieved on 2019, September 22 from https://www.healthyplace.com/blogs/dissociativeliving/2015/03/dissociation-with-panic-symptoms
Author: Sherry Polley
You are right about that. I suppose what I meant to say is that it is usually not dangerous. I was talking about the times when you are aware of your dissociation, not when you are switching to another state and are unaware that you are dissociating. Those times, when you are aware of it, are usually not dangerous. I should have been more specific.
I have something to contradict that statement' if you remember annotating from school good realize she meant it can't physically hurt your health or physical being alone because our bodies all adapt the same psychologically when it comes to stress and fear we develope very distinct traits that you can find in almost all trama victems. Some are more severe then others and everyone has there own way of coping but when it comes to dissociation or body and mind use that as a defense strategy rather than a self destructive strategy therefore won't hurt you.. Us victims develope these disorders to escape the she's and issues at hand when there's no other place to run, yes you can dissociate and by chance harm yourself, but that's due to your inner self that never changes(your higher conscious) of your true conscious is more destructive in nature your body will allow itself to self distruct because your mind reads it as its nature. however my over all point is naturally, these disorders take you to where your body and concious feel most fit, and with most people that's in a positive place but some people aren't wired that way , they gain there positive energy by feeding off negative energy so therefore there comfort zone is negative to most people
Leave a reply