Dissociative Identity Disorder Treatment: Note to Therapists
Recently I heard a familiar story from someone struggling to understand her dissociative disorder but unable to get any direct answers or explanations from her therapist, who is exercising caution because she doesn't want to reinforce the dissociation. While this is an understandable and common concern for clinicians treating Dissociative Identity Disorder, there is a vast difference between psychoeducation and fostering further fragmentation. When you refuse to fully invest in the former you leave your clients ripe for the latter. If for no other reason than that, Dissociative Identity Disorder treatment must include psychoeducation.
If you do not educate your clients about their disorder, someone else will. And that someone may or may not have a solid understanding of what Dissociative Identity Disorder is and what it is not.
[caption id="attachment_1873" align="alignleft" width="207" caption="Photo by Cory Doctorow"]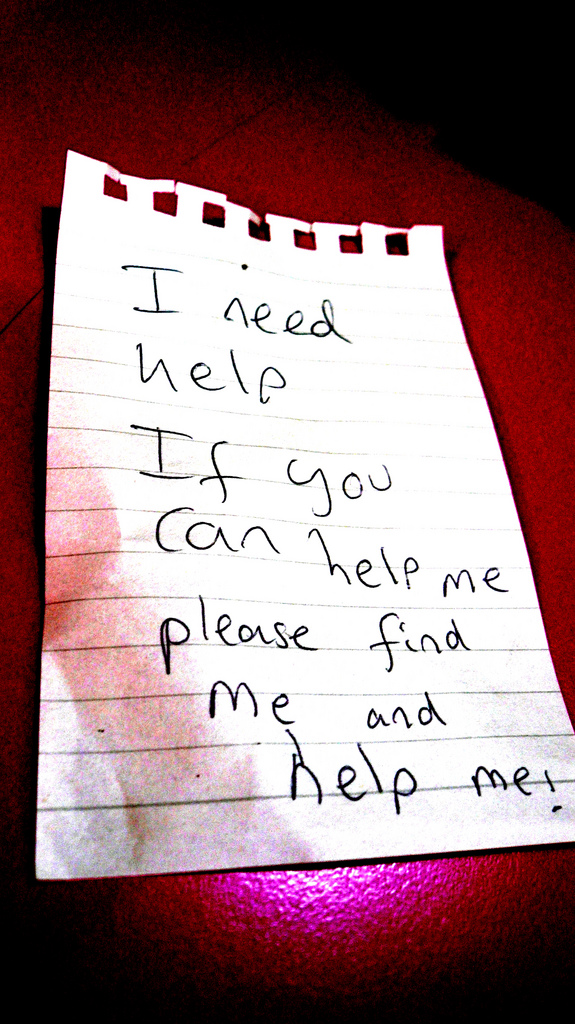 [/caption]
If Dissociative Identity Disorder Treatment Doesn't Include Psychoeducation, Your Clients Will Seek Knowledge Elsewhere
Are you aware of the vast amount of misinformation and myth floating around, most readily available on the internet, about Dissociative Identity Disorder? I urge you to take to your nearest search engine and see for yourself the pervasive illusion of knowledge that follows this disorder around like a virus. Granted, some of that comes from your peers in the mental health profession. But that's another issue altogether and, for the purposes of this discussion, I'm assuming that if you're treating Dissociative Identity Disorder you have the knowledge and skills to do so. With that assumption firmly in mind, I submit to you that you have a duty to educate your clients. When you withhold information from them because you don't want to reinforce dissociation, all you're doing is forcing them to look somewhere else for the answers they're seeking.
If You Don't Provide Comprehensive Dissociative Identity Disorder Treatment, Who Will?
Ask yourself, who do I want educating my clients about Dissociative Identity Disorder? Entertainment media? Mass produced paperbacks featuring sensationalist case histories? Online forums and chat rooms? Those are all potential teachers for people who cannot get answers from therapists treating Dissociative Identity Disorder. And while there's real research value in all of those sources - I've learned more about the mythology surrounding DID from the internet than any other place, for instance - they're a poor substitute for the psychoeducation every DID therapist should be capable of providing as a part of Dissociative Identity Disorder treatment.
Follow me on Twitter!
APA Reference
Gray, H. (2011, March 17). Dissociative Identity Disorder Treatment: Note to Therapists, HealthyPlace. Retrieved on 2019, August 23 from https://www.healthyplace.com/blogs/dissociativeliving/2011/03/dissociative-identity-disorder-treatment-note-to-therapists
Author: Holly Gray