Diary of a Newly Diagnosed Dissociative Part 4: Desperation
It seems many people think of Dissociative Identity Disorder as the pinnacle of crazy. But if I've ever truly lost my mind I did so when I was trying desperately to escape DID. It was when the confusion, fear, loneliness, and shame I felt in the aftermath of my Dissociative Identity Disorder diagnosis periodically reached critical mass that I panicked and, in fits of desperation, clung to ludicrous, even dangerous thoughts.
[caption id="attachment_1163" align="alignleft" width="143" caption="Photo by olga.palma"]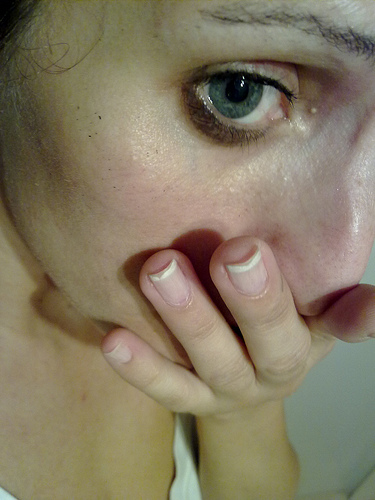 [/caption]
I Rejected My Dissociative Identity Disorder Diagnosis in Favor of Possession
A psychic told me almost immediately after diagnosis that I'd permitted "beings" to inhabit my "energetic space" and trick me into believing they belonged there. It's a testament to my level of desperation that I even entertained such an absurd idea. But I did more than just entertain it when my capacity for rational thought collapsed under the enormous pressure of confusion and fear; I became convinced of it.
7/16/04

I have finally come to my senses. This whole thing has been a weird, strange phase to be sure, but it's over now. It's embarrassing to me that I allowed myself to get so caught up in this DID thing. Also that I would allow all those beings in my space. But I guess it's a learning experience. I just have to really focus on moving the beings out .... And if I get to feeling sad or upset I need to just remind myself that it's the beings making me feel that way. I can't let them control me.
[caption id="attachment_1194" align="alignleft" width="264" caption="Photo by Mark Sebastian"]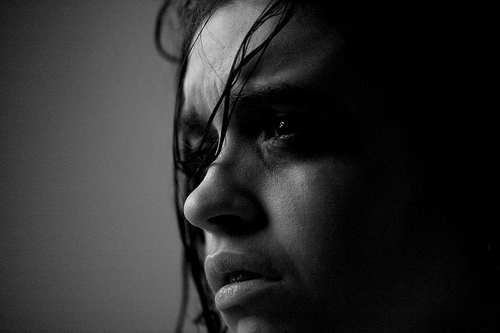 [/caption]
The Dissociative Identity Disorder diagnosis didn't make me crazy; my desperation to rid myself of it did. Fortunately it wasn't permanent, but cyclical. It never took long before I again realized with dread and disappointment that I had DID and the "beings" weren't going anywhere.
Stuck with a Dissociative Identity Disorder Diagnosis, I Contemplated Death
Though I tried valiantly, I could never make any alternative explanation for my situation stick. Loneliness and shame mounted and I became increasingly resentful of what I saw as an obligation to stay alive.
1/11/05

I am angry that my life matters just enough to a few people to keep me from ending it. So that I have to drudge through every day feeling barely alive and wishing I weren't.
There were times I think I kept breathing purely out of spite. I was furious that I had Dissociative Identity Disorder. And though I still feel angry sometimes, I now believe that if you'd rather be possessed or dead than have DID, you don't know very much about DID. Most people newly diagnosed with Dissociative Identity Disorder aren't well informed at all about it. I'm convinced that's at least part of the reason so many struggle with intense confusion, fear, loneliness, and shame. If nothing else, I hope these excerpts from my diaries have taught somebody somewhere at least this much about DID: coming to terms with this diagnosis isn't easy. Hang in there. It gets better.
Complete Series: Diary of a Newly Diagnosed Dissociative
APA Reference
Gray, H. (2010, December 13). Diary of a Newly Diagnosed Dissociative Part 4: Desperation, HealthyPlace. Retrieved on 2019, September 23 from https://www.healthyplace.com/blogs/dissociativeliving/2010/12/diary-of-a-newly-diagnosed-dissociative-part-4-desperation
Author: Holly Gray