What Ever Happened to Multiple Personality Disorder?
I was sitting in a group therapy session once when the leader succinctly described the perception those of us with multiple personalities have of ourselves as groups of entirely separate people by writing the following on the white board: Me/Not Me. This is me. That is not me. For instance, I am a writer. But if another member of my system were assigned the task of writing this blog post, we would see how the Multiple Personality Disorder label came about. Some might have done a passable job. Others would have struggled mightily only to ultimately produce a choppy, thoroughly unimpressive piece of work. I am me. They are not me.
[caption id="attachment_682" align="alignleft" width="227" caption="Photo by (e)Spry"]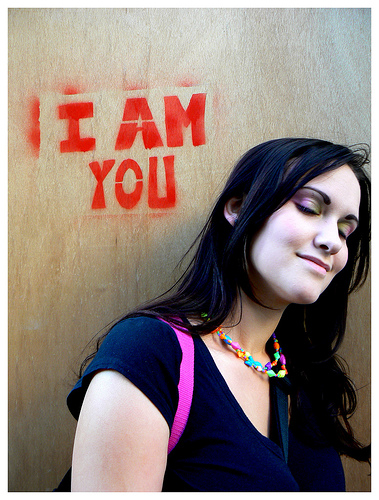 [/caption]
I Don't Have Multiple Personality Disorder
In the United States, Multiple Personality Disorder no longer exists. The American Psychiatric Association renamed it Dissociative Identity Disorder in the fourth edition of the Diagnostic and Statistical Manual of Mental Disorder (DSM), published in 1994. Sixteen years later, this defunct moniker is still hanging around. Tell someone you have Dissociative Identity Disorder and they likely won't know what you're talking about. Explain by saying you have multiple personalities and watch as recognition dawns. I'd like to see that reversed one of these days and I'll tell you why.
Multiple Personality Disorder Is A Misnomer
It isn't entirely accurate to say I have multiple personalities. That implies something that just isn't true. Namely, that I have lots of people living in my body. But in fact, no, there's just the one. That one person has an identity so severely fragmented that she operates as separate, unique people. Often referred to as "alters," these pieces of parceled out identity are more aptly described as personality-states than personalities.
... alters are dissociated parts of the self that represent memories, emotions, and ways of relating. They are able to function independently from each other and are also referred to as "parts" because they are parts of the individual's overall personality. - The Dissociative Identity Disorder Sourcebook, Deborah Haddock
[caption id="attachment_688" align="alignleft" width="240" caption="Photo by chargrillkiller"]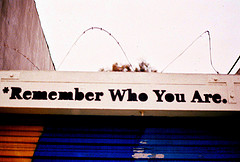 [/caption]
What Multiple Personality Disorder Means to Me
These alters, parts, or personality-states are very real. They are no more a delusion than the various facets of anyone's identity. But the conviction that they are different people is part of the disorder. It certainly doesn't feel like it, but those members of my system who couldn't write a decent blog post no matter how hard they tried are me. And I am them. Intellectually, I know that has to be true, though it isn't at all my (and surely not their) experience. It therefore seems to me that the label Multiple Personality Disorder very appropriately names how the disorder feels, but not what the disorder is. It's imperative, I think, for those of us with Dissociative Identity Disorder to remember that though these various personality-states seem foreign and are often inaccessible, they are all manifestations of the same mind. Though we are many, we are also one.
Follow me on Twitter!
APA Reference
Gray, H. (2010, October 11). What Ever Happened to Multiple Personality Disorder?, HealthyPlace. Retrieved on 2019, August 21 from https://www.healthyplace.com/blogs/dissociativeliving/2010/10/what-ever-happened-to-multiple-personality-disorder
Author: Holly Gray