Don't Use My Mental Illness As An Excuse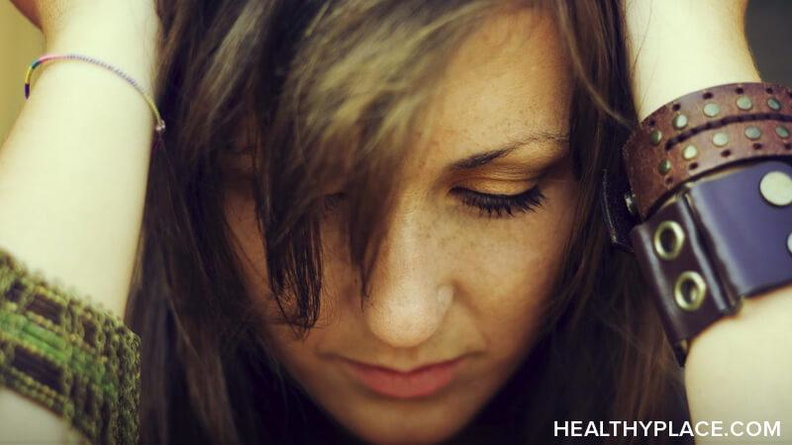 I'm one of many people with dissociative identity disorder (DID). I lose time, regularly forget pretty important stuff, and I have alters who behave according to their perceptions of the world, not mine. How does that translate to daily life? I mess up - badly and often. As I see it, the fact that I can't control DID is beside the point when it comes to personal responsibility. I don't believe my mental illness entitles me to some bad behavior or extra leniency. But just like I can't use DID as an excuse, neither can anyone else.
Don't Use My Mental Illness As An Excuse To Avoid Trouble
It's easy to blame people with dissociative identity disorder for things we didn't say or do. We've been told countless times by many people that we behaved in ways we can't recall or fathom.
We know those reports are often accurate and that knowledge makes us wonder, each time we hear about something we've supposedly done, "Is it true? Did I do that?" Convincing us we're to blame for things we're not isn't all that hard to do.
Don't Use My Mental Illness As An Excuse For Every Problem
Far more likely than outright, purposeful manipulation (though it does happen) is genuinely confusing other issues with dissociative identity disorder. Any mental illness can easily become the scapegoat in all types of relationships (Fear, False Beliefs and Blame in Mental Health Stigma).
Just because a person has multiple personalities does not mean that individual is to blame for all of the ills of the relationship ... you also have your own baggage, and you also need to work on yourself and your relationship. - Amongst Ourselves, Tracy Alderman and Karen Marshall
Don't Use My Mental Illness As An Excuse To Invalidate My Perceptions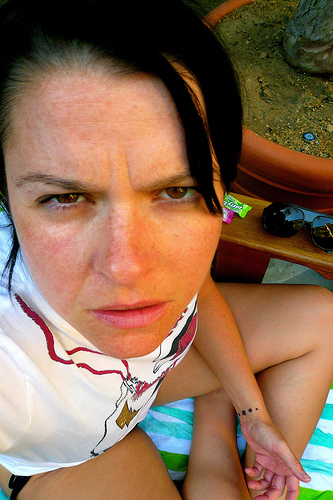 There's no doubt that relationships with people with dissociative identity disorder have their inherent challenges. If you choose to be a part of one, please keep a few things in mind:
You make mistakes too. Not every miscommunication is related to DID. When we don't inform you of pertinent information, for instance, it's true that dissociative amnesia is often to blame. But if we truly believe we told you, isn't it possible that you forgot?
Our feelings matter just as much as yours do. Our feelings are legitimate, even if they don't seem rational to you. In fact, the more out of proportion to the situation our reactions seem, the more likely it is that we're struggling with something particularly meaningful. Don't just dismiss our emotions as part of the disorder.
Alters are not second-best. It's never okay to treat any alter as less important than other members of their system. Though the behavior of an alter might be offensive to you, choosing not to acknowledge that alter or their actions is problematic. We're all parts of a larger whole; when you disregard one of us, you disregard all of us.
Though DID is the source of a lot of frustration, confusion, and conflict, it's rarely the only source of problems in any relationship. People with dissociative identity disorder shouldn't use DID as an excuse for every mistake or problem. Neither should you.
Follow me on Twitter!
*Photo by Dana Robinson
APA Reference
Gray, H. (2010, October 25). Don't Use My Mental Illness As An Excuse, HealthyPlace. Retrieved on 2019, September 16 from https://www.healthyplace.com/blogs/dissociativeliving/2010/10/my-mental-illness-is-not-your-excuse
Author: Holly Gray