How Healthy Routines Prevent Relapse in Addiction Recovery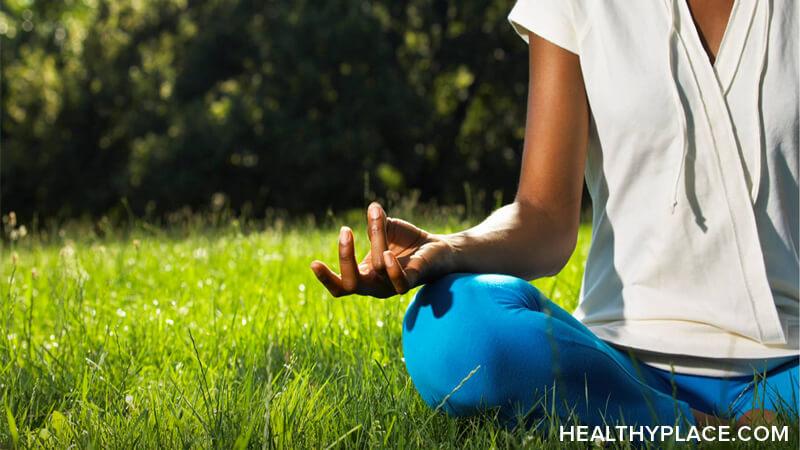 When fighting addictions of any kind there are many important elements that support sobriety, but one of the most crucial ways to prevent relapse is by creating and maintaining healthy routines. In my experience, when you are missing aspects of your personal healthy routines, you are more susceptible to unhealthy thoughts, damaging choices, and most important, relapse.
What Happens When You Lose Your Healthy Routines?
I recently went on a cross-country road trip that covered eight states in eight days time and added about 6,000 miles to my old car. The trip was incredibly adventurous and so beautiful, yet also extremely exhausting. Unfortunately, I lost more sleep than I was anticipating which led me to cut corners in my self-care routines.
Typically, I start my morning filling the air with hand-selected songs from a motivational playlist. I also tend to do some stretches and light yoga and then wrap up my morning with a healthy breakfast. Sometimes I will also do a quick meditation or simple journaling session to get my mind ready for the day. 
I started pretty strong in my healthy routines on the road trip before I became sleep-deprived. I still managed to do my stretches and tried to fit in a quick meditation here and there. Unfortunately, I was sharing a hotel room with other individuals though, so I couldn't really blare my music the way I would have liked and sadly most continental hotel breakfasts don't quite meet the standard of good health.
The evenings were even worse because, after about two days of driving 10-plus hours, I was placing less and less emphasis on maintaining my normal self-care routines. Evening healthy routines can be just as important, if not more important because they are the huge puzzle pieces that not only relax you for the night but also set the tone for how you will wake up that next morning. 
In my normal evening routine, I wind down by limiting my screen time (including phones, laptops, and television) for the last one or two hours of my day. I also really enjoy taking a long, hot bath with essential oils and of course, a playlist filled with more than 200 songs that soothe me. My personal favorites include lots of unknown singer-songwriter types, as well as some basic acoustic covers. At the end of my day, I occasionally enjoy reading for a bit or journaling (if I need to process through something difficult that happened that day), and I almost never miss having some type of meditation before bed, even if it's brief.
So as you can probably see, late nights of driving, mysterious locations, and crowded hotel rooms created a pretty unfortunate concoction for me that severely prohibited most of my evening routines. Due to this serious change in my evenings, I slept less than I normally would which led to me feeling incredibly restless the next day.
The biggest problem that resulted from my lack of healthy routines was the downfall of addictive thoughts and behaviors that followed. As an addict, I know that I desperately need healthy routines to care for my mind, my body, and my spirit so that I don't slip up in any way in my recovery. 
How a Healthy Routine Can Decrease Your Chances of Relapse
Thankfully, I didn't have a full-on relapse, but I did fall victim to a few unhealthy dreams where I subconsciously chose to partake in my drug of choice while dreaming. Relapse dreams obviously can't compare to a full relapse, but they do hinder your thought process and can also produce devastating effects if you choose to let the unhealthy dreams become a reality.
Maintaining healthy routines is an important act of self-care for just about anyone who is choosing to create a consciously healthier life; however, for addicts, these healthy routines can truly make or break your recovery. If you also struggle with addiction or addictive behaviors, I want to encourage you to find a healthy routine that brings you balance, peace of mind, and restoration in the midst of your recovery.
Finding a Healthy Routine that Works for You
Your daily routines don't have to look anything like mine. Some people focus their self-care more on spiritual principles and practices, others tend to dig into introspective thoughts, and some self-care routines are all about physical activity and eating nutritiously. 
Find a self-care routine that works for you and your personal recovery journey, not only for your current situation but also for your future endeavors. Healthy routines and positive self-care practices just might be the one thing missing that can help you prevent a possible relapse.
APA Reference
Richardson, A. (2019, August 1). How Healthy Routines Prevent Relapse in Addiction Recovery, HealthyPlace. Retrieved on 2023, December 11 from https://www.healthyplace.com/blogs/debunkingaddiction/2019/8/how-healthy-routines-prevent-relapse-in-addiction-recovery
Author: Amanda Richardson