Despite Anxiety and Arthritis, I'm Looking Forward to the Holidays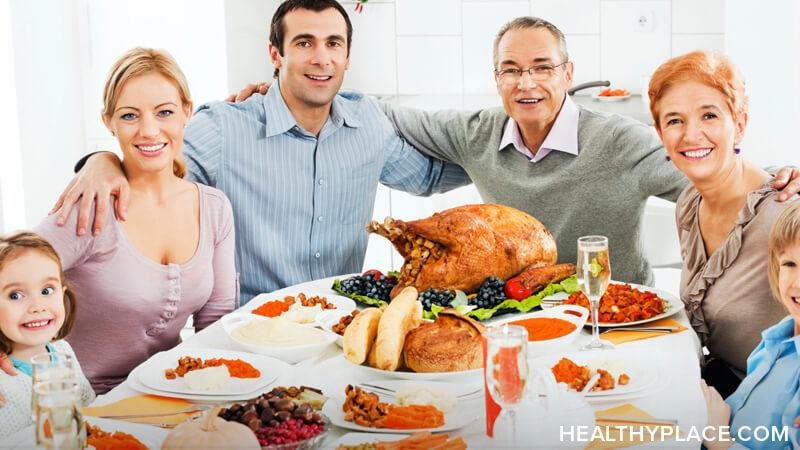 I am always anxious around the holidays because of my schizoaffective disorder, but this season I have the added anxiety from arthritis in my knees.
Despite My Anxiety and Arthritis, I Still Love the Holidays
Let's start with what I love about the holidays. I love seeing my family. Many of them come in from out of town. My sister, Laura, her family (including their cute dog, Jasmine), and my brother, John, visit over Thanksgiving. And John and my other brother, Billy, with his entire family, come in for Christmas.
That said, I sometimes get overwhelmed by the crowd over the holidays. I used to sneak up to my old bedroom in my parents' house, where the festivities occur. But I won't be able to take the breaks in my retreat this year because the bedroom is upstairs, and going up and down stairs is painful for my knees.
I think that this year I may sometimes need to put in my earplugs. I do that a lot at noisy restaurants. My family knows I have schizoaffective disorder and anxiety, so I'm sure they'll understand. I mean, they're part of my support team, along with my friends and doctors. Also, I was unable to go to two of Laura's sons' weddings because of my anxiety and the stress of noisy parties. And they still love me. My youngest nephew--Laura's son--is engaged, though, and I really want to try to go to his wedding. I want to make it to at least one of my four nephews' weddings.
Another thing I'm looking forward to at the holidays is the food. I'm on a diet to take pressure off my knees and lost 16 pounds. I'm going to throw my diet to the wind, however, on Thanksgiving, Christmas Eve, and Christmas. I usually get antsy to leave around the time dessert is being served, but I really want to eat dessert this year, accompanied by a cup of decaf coffee. I guess my husband, Tom, and I can bring some pumpkin pie home with us, but I really want to try to stay for dessert at the family home. Taking it back to our apartment wouldn't be the same.
My Family Understands My Schizoaffective Anxiety and Pain from Arthritis
I can't stress enough, though, that my badly arthritic knees are bad for my anxiety. I can barely walk on some days. And the anxiety, in turn, is bad for my knees. So, since I'm especially anxious right now, I'm worried I'll be a bad guest. But, as I've said, my family understands. Laura and her crew (and probably John) are taking the train to downtown Chicago on Black Friday, and she invited me to go with them with no pressure. I said my knees couldn't handle it. She understood. Honestly, though, I haven't been going downtown on Black Friday for the past several years with the family gang because of my anxiety and dislike of crowds.
My anxiety has kept me from going to large gatherings for years. I really hate to say this because I hate that it's true, but now it seems my arthritis gives me an excuse everyone else outside my support system can understand.
APA Reference
Caudy, E. (2022, November 24). Despite Anxiety and Arthritis, I'm Looking Forward to the Holidays , HealthyPlace. Retrieved on 2023, December 6 from https://www.healthyplace.com/blogs/creativeschizophrenia/2022/11/despite-anxiety-and-arthritis-im-looking-forward-to-the-holidays
Author: Elizabeth Caudy