Dealing with Anxiety During the Holidays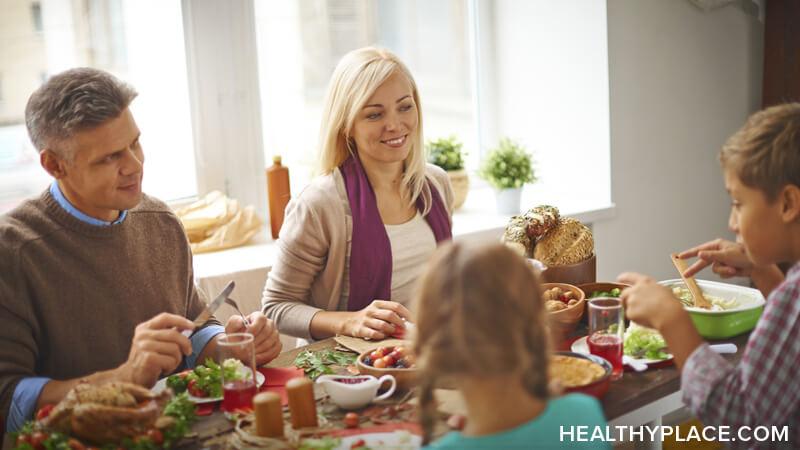 It's that time of year again. It's the holiday season, and the anxiety that goes with it is here too. Even though the holidays look a little different this year due to COVID-19, anxiety is still something that you may experience. I know I do.
I have found that, because of COVID-19, the anxiety I've been experiencing has changed a bit. Unfortunately, this year, it seems there is more to worry about. Because of this, I try not to watch the news and only pay close attention to information that I think is important for me to know. 
But no matter what is happening in the world, I feel as though when you struggle with chronic anxiety, there is often an increased amount of anxiety during the holidays.
What Anxiety Feels Like During the Holidays
Not long ago, I remember a new mother asking me for some tips on reducing stress during the holiday season. It was during this time that I realized how much anxiety I have often experienced around this time.
I remember, when my child was very young, being pulled in a thousand different directions and feeling a tremendous amount of stress but doing everything I needed to do with a smile on my face. There was even a period of time that I dreaded the holiday season because I knew the amount of anxiety it would bring. 
But, eventually, I also realized there were ways that I could cope with it.
How to Experience Less Anxiety During the Holidays
These are some of the things that I remind myself of during this time:
It's okay to practice self-care and to take the time to enjoy yourself. I think this can be one of the hardest things for us to recognize. Many of us focus more on everyone else's happiness during the holidays and less on our own. I know that I am guilty of this. Over the years, I have become very good at managing my time, and this includes prioritizing. But I often find that, during the holidays, I don't make myself a priority. I become concerned about everyone else and everything that needs to be done during this busy time. Then, I start to feel anxious thinking about all of the things on my to-do list. But what about letting myself sleep in here and there, or giving myself some time to read a book, something I do not do nearly enough of even though I enjoy it? I think, a lot of times, it's almost as though we need permission to take time for ourselves. But it really is okay to take time for yourself. And it is definitely okay to sometimes put yourself first.
You can't make everyone happy, and that is okay. You are not responsible for everyone's happiness. As I mentioned, a lot of times, many of us focus on everyone else's happiness during the holidays and on making sure that everyone is getting everything they need. However, I think it is important to be aware that we can't please everyone, nor is it our job to do so. This has been a harsh reality that I have come to realize over the years. There have been many times that I have experienced tremendous anxiety over not knowing if I've hurt someone's feelings, or if I've said the right thing to someone, or over not being able to see someone during the holiday time. But I've had to remind myself that if someone isn't happy, ultimately, it is not really my responsibility to make someone happy. I can't do anything to change someone's perspective, and, therefore, there's no reason for me to feel anxious about it.
Pause and be thankful. This week is Thanksgiving, and it should be a day of gratitude. Especially in this day and time, when things are so uncertain, and there are so many unknown variables, focusing on what we are grateful for can help us to stay grounded and focused. It can also keep the anxiety from spiraling out of control. So, even if I am unable to see family members that I want to see, or if I am unable to spend as much time with others as I would like to, I am staying focused on the things that mean the most to me -- the health and wellbeing of my loved ones, and for that I am thankful.
I hope these are helpful tips for you for the holiday season. If there are certain things that you do to help reduce your anxiety during the holidays, please share those in the comments below.
APA Reference
Bermio-Gonzalez, R. (2020, November 24). Dealing with Anxiety During the Holidays, HealthyPlace. Retrieved on 2023, October 2 from https://www.healthyplace.com/blogs/treatinganxiety/2020/11/dealing-with-anxiety-during-the-holidays
Author: Rizza Bermio-Gonzalez
Thank you for sharing this! Stress during the holiday season is one of those funny little things that truly, so many of us face, and yet, how often do we really talk about it? I think your suggestions are wonderful and I love the reminder to include self-care during this time. It can always be difficult to remind ourselves to make time for self-care but the energy of the holidays can often leave us putting ourselves last even more than usual. This is an important and valid reminder. Be well!
Hi Lizanne,
Thank you for your comments! I absolutely agree that busy times during the holidays can indeed often lead to us attending to ourselves even less than we normally would. Particularly during these uncertain times, we are expending even more energy into being creative with ways to spend time with our loved ones and to make the holidays as "normal" as we can, that we may not take the time to care for ourselves. It is important that we still take that time.
Happy holidays to you!
Rizza
Leave a reply