This Schizoaffective's Trip Was Not Perfect, But Still Good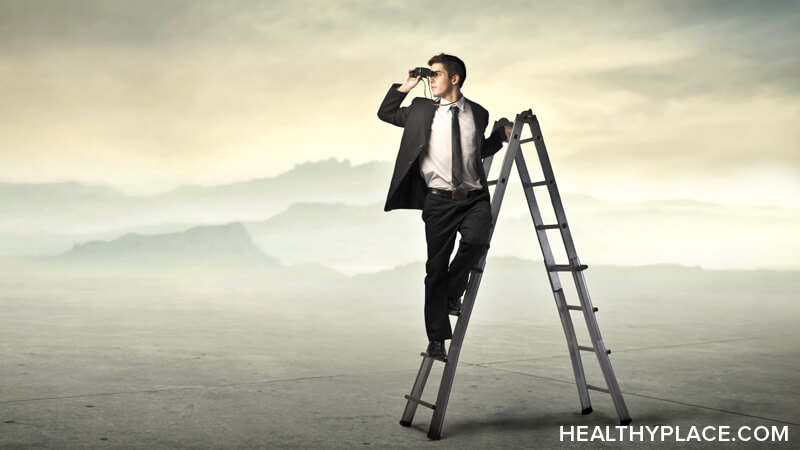 This summer, I went to Door County once again with most of my immediate family, including my brother's new baby. Of course, my schizoaffective disorder came along for the ride. I didn't have a perfect trip, but I still managed to have a reasonably good time.
Schizoaffective Disorder and Enjoying a Less-than-Perfect Trip
The biggest issue making this trip a challenge was that my husband Tom couldn't join us because he had just started a new job. Of course, I could still call him and text him, and he could call me and text me as long as I was in a place that had good cell phone reception. (Parts of Door County are a little off the grid.)
But I missed him, and, as selfish as this sounds, his absence meant that there was no one there just to be with me. My schizoaffective disorder makes it hard for me to be independent and makes me prone to loneliness. We hiked, cooked, and picnicked together. But still, my mom had her work, my brother Billy and his significant other Sandy had each other and their baby, and John and my dad had their own things going on. Even though I was surrounded by people who loved me, I felt lonely, and that was disappointing.
Tom gave me some of the best advice I've ever received, though. He said I shouldn't build the trip up to be something it's not. In other words, don't expect the trip to be perfect. I should let myself feel whatever I need to feel. That helped a lot. I use the advice in everyday life now to help with my schizoaffective disorder.
Another disappointing thing about the trip was that Billy's two older daughters weren't able to join us either because they had to start school earlier than we had thought. They stayed with Sandy's parents at home in California. I didn't realize how much I would miss them. When they were with us for the trip last year, I didn't have time to be lonely for Tom, who couldn't make it to Door County last year either because of COVID restrictions at his job. But the girls, ages five and eight at the time, always made sure there was never a dull moment. At one point, while I was trying to nap, they banged on my closed door and yelled that they wanted to play with me. I missed that.
Even with Schizoaffective Disorder, I Was Able to Enjoy Time with My Newborn Baby Niece
In the end, the baby was the hero of the day. I had so much fun getting to know her--she was born in April, and Billy and his family live in California, so I hadn't met her before. I made lots of videos and took lots of pictures of her. One thing that made me appreciate our time together was knowing that she wouldn't be a newborn the next time I see her at Christmas. So, I wanted to enjoy all of the baby's cuteness now.
Other highlights of the trip included going shopping with my mom and buying a beautiful sea glass pendant from my favorite store in Door County, John showing me how he makes spinach smoothies, and my dad surprising me with a trip to get ice cream. Then there was a day on the beach when I filled the pendant moon vial Tom got me for my birthday with Door County sand.
So, schizoaffective disorder and all, I had a good trip, even though it wasn't what I thought it would be.
APA Reference
Caudy, E. (2021, September 30). This Schizoaffective's Trip Was Not Perfect, But Still Good, HealthyPlace. Retrieved on 2023, December 6 from https://www.healthyplace.com/blogs/creativeschizophrenia/2021/9/this-schizoaffectives-trip-was-not-perfect-but-still-good
Author: Elizabeth Caudy