My Husband's Biggest Difficulty with My Mental Illness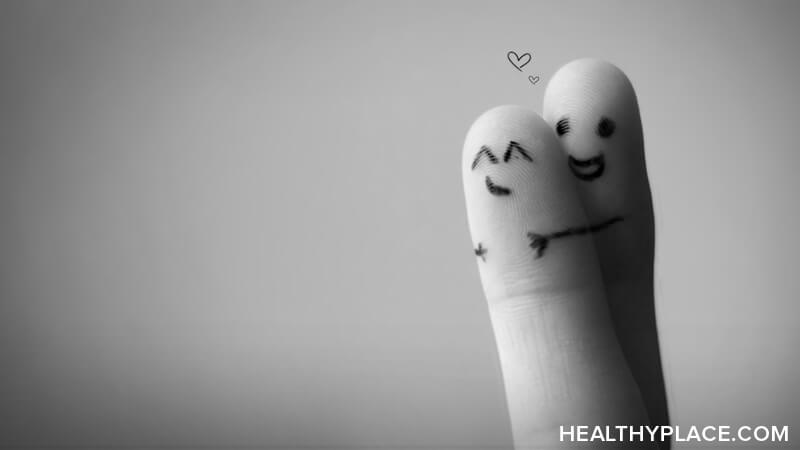 There are many difficulties with my mental illness. If you've been reading Creative Schizophrenia regularly, then you most likely know I have a wonderful husband named Tom who is very supportive in my journey with schizoaffective disorder. He is so supportive that he makes me feel it is our journey with my schizoaffective disorder. So when one of my readers asked me what the biggest difficulty with my mental illness was for him to deal with, his answer surprised me.
The reason his answer surprised me was that it had nothing to do with my schizoaffective disorder and everything to do with my anxiety. I guess it shouldn't have come as a surprise, though, because, as I've written, the anxiety is more debilitating than my schizoaffective disorder.
His Difficulty with My Mental Illness Was Medication-Induced
He said the biggest difficulty with my mental illness was four years ago when I was on an atypical antipsychotic medication that has the rare side effect of producing symptoms of obsessive-compulsive disorder (OCD). I was always asking him to look at my clothes, for example, to see if there was a stain on them (there usually wasn't) and being, as he puts it, "insistent that he be anxious about it, too."
It really isn't that unusual for anxiety to accompany the illness I have, which is schizoaffective disorder, bipolar type. Bipolar disorder and anxiety often go hand in hand. And any loud or crowded settings trigger anxiety. Luckily, he doesn't care about seeing live music or going to parties anyway. He's a homebody.
Difficulty with My Mental Illness Doesn't Affect Our Love for Each Other
Tom contributes to my wellbeing in so many ways. He works a full-time job, cooks for us, and does the laundry. I get Social Security disability benefits, get paid for writing this blog, and--when I can--I try to pick up around the apartment and do the odd load of laundry. I'm so grateful to have Tom as my husband. Not only does he take care of me, he gets me. Sometimes I feel he knows me better than I know myself.
Whatever we're doing is working: we're a week away from our ninth wedding anniversary. The way he proposed to me was classic: we were sitting in our condo watching Futurama and he said, "Will you marry me?"
"Yes," I said.
And then we continued watching Futurama.
He has said no one makes him laugh harder than I do. That's something I do for him. I also give him my unconditional love.
APA Reference
Caudy, E. (2017, September 14). My Husband's Biggest Difficulty with My Mental Illness, HealthyPlace. Retrieved on 2023, December 8 from https://www.healthyplace.com/blogs/creativeschizophrenia/2017/09/happily-married-despite-schizoaffective-disorder-and-anxiety
Author: Elizabeth Caudy