Traveling with Schizophrenia or Schizoaffective Disorder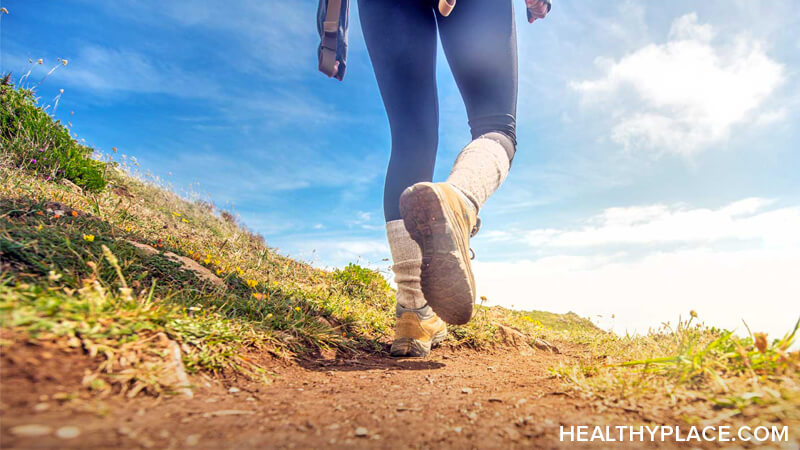 Traveling with schizophrenia or schizoaffective disorder can make vacations tricky. If your schizoaffective symptoms flare up over the vacation, you can't help but feel disappointed—and disoriented. You know you can't take a vacation from yourself (or your disorder). And, even if the vacation goes well, then you might feel depressed when you get home and it's all over. This is how recent traveling affected my schizoaffective disorder.
You Can't Take Travel Away from Schizophrenia, Schizoaffective Disorder
"Wherever you go, there you are."
"All good things must come to an end."
These are two clichés that come to mind when I think about my recent vacation. My mom and I went to Door County, Wisconsin to celebrate our birthdays. We even bought each other birthday presents—I bought her a shrug, and she bought me a beautiful journal that smells like the incense and candles in the Stargazer shop where we found the gifts.
I have to talk about how much I love Wisconsin. I'm from Chicago, and Milwaukee is, to me, a smaller, more manageable Chicago. And I love so much getting out in nature in Door County and pretending with my mom that we're woods faeries (our local Renaissance Faire is in Wisconsin). I don't know if it's the times I've had there or the place itself, but there's something magical about the far-away feeling in nearby Wisconsin.
However, as magical as it is, I still have schizoaffective disorder when I travel. I even heard voices a little bit during our vacation, but they weren't so bad that I had to worry my mom with them. Overall, we had a really nice trip together with minimal freaking out. I freaked out a lot during our trip to Door County last summer with a larger family group and at the height of the tourist season. You can't take travel away from your schizophrenia or schizoaffective disorder, especially in a crush of tourists in quaint, tiny towns.
After Travelling, Schizophrenia and Schizoaffective Disorder Come Home
I always expect the trip to Wisconsin I take with my mom in the spring, and my whole family in the summer, to change my life. It never does. When I come home, the same problems are waiting for me (Let Go of Anxiety by Letting Go of Expectations). I've been struggling with my generalized anxiety disorder for some time now. I struggle with loneliness. I struggle with feeling suicidal. My anxiety is better when I'm busy, so I decided to volunteer at a soup kitchen. Being around people when I'm volunteering will help with the loneliness. And my anxiety and loneliness are a big reason why I feel suicidal.
However, I wasn't prepared for the overwhelming loneliness I felt today, my first day back from Wisconsin. It seems that I am surrounded by darkness. But I want to be a light in that darkness, a light in my own darkness, if that is possible. I hope and believe it is.
APA Reference
Caudy, E. (2017, May 18). Traveling with Schizophrenia or Schizoaffective Disorder, HealthyPlace. Retrieved on 2023, October 4 from https://www.healthyplace.com/blogs/creativeschizophrenia/2017/05/schizophrenia-schizoaffective-disorder-and-traveling
Author: Elizabeth Caudy
This is very informative, Thanks Elizabeth
Leave a reply