Understanding the World of Schizophrenia
In a state of psychosis, one can glimpse into alternate states of reality deep within the subconscious. It is here, within this realm, where one's deepest fears materialize into perceived physical existence. The myth of "disorganized thinking" becomes all too apparent under its spell. Inside, one can see the rationale behind the unthinkable and illogical. Delusions become neatly organized and aligned in such a way as to create a fictitious world filled with terror. Outside this universe, one is forced to become a judgmental spectator, unable to rationalize seemingly immoral and "disorganized" behavior.
The Psychotic, The Mad, The Delusional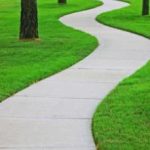 A delusion is the smallest unit of a parallel universe. A single one can contaminate the brain and send it onto this alternate path. A journey into a world filled and dominated with such mischievous ideas. Many have taken the journey, their thoughts on fire, burning with the pain of forbidden knowledge. This world and its people are called many names; psychotic, mad, deranged and delusional, but these are just words. They use them because they need names for the things that they cannot understand.
This brings me here, to describe the unimaginable. To give meaning to a word people do not understand; Schizophrenia. Its very iteration brings about tabloid headlines of nefarious characters rampaging the streets. It is the universal truth that people fear what they do not understand, and what is more difficult to understand than the intangible ideas behind a mental patient.
Schizophrenia is an enigma and its patrons are foreigners in this world. To rationalize insanity is not about justifying its behavior. Its about creating a bridge between these two, to create understanding for one of the most misunderstood illnesses in medical science. Understanding that begins with a single idea; that insanity is an extension of ourselves.
APA Reference
Hoeweler, D. (2012, August 30). Understanding the World of Schizophrenia, HealthyPlace. Retrieved on 2019, August 17 from https://www.healthyplace.com/blogs/creativeschizophrenia/2012/08/understanding-the-world-of-schizophrenia
Author: Dan Hoeweler
Thank you for your reply Frank,
There are many ways to view this illness and it's ramifications. I am not always right about what I say in these articles, but I do try to explain the illness as well as I can. I am sure everyone's experiences are very different, and everyone has their own interpretation of their illness.
Leave a reply