What to Do When Your Depression Causes Dissociation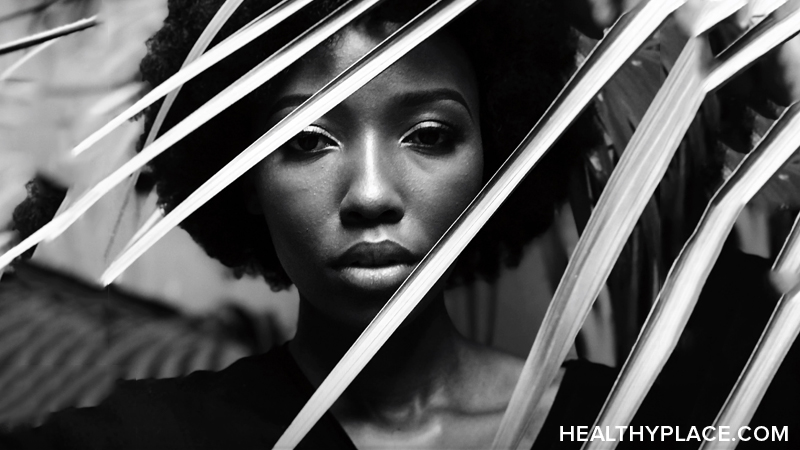 Yesterday evening, I physically and emotionally disconnected from myself for some time due to depression. I felt like I was watching my meat suit cry because she could no longer take being locked in at home with no physical escape. That's right; I was having a meltdown because of COVID-19's lockdown restrictions since March.
But this was no regular meltdown because I was watching myself have it as if I were another person. This out of body experience is a form of dissociation, and I'm sure you've experienced it too, whether it's for a few minutes or hours, or for weeks and months. And in myand my friend's experience, you do not need to have dissociative identity disorder (DID) to experience dissociation. Merely having depression is enough to dissociate on occasion. 
How I Stopped Depression-Caused Dissociation
I stopped dissociating on purpose. Firstly, I felt relieved for the first two minutes or so of dissociation. I have been feeling so tired of being more depressed than usual of late that it actually felt good to be someone else, a bystander who didn't suffer from depression. But of course, I didn't want to be deceived by my mind.
So I took a few deep breaths, walked over to the mirror in my room, and said this while looking at my reflection: this is you crying because you are overwhelmed by depression and cannot rely on coping mechanisms like stepping out of the house. This is the new normal, and it's not easy, but you will get through this bad phase too. 
Then, I tapped the mirror and that action combined with the above affirmation snapped me back to reality. It's been a while since I experienced dissociation, but given the uncertain times we live in, I have a bad feeling it's going to show up more frequently, not just for me, but for all of us. The best way to deal is to learn basic grounding techniques to deal with stress, depression, anxiety, and posttraumatic stress disorder (PTSD).
When Dissociation with Depression Becomes a Problem
So if dissociation occurs even in people with no preexisting mental health issues, how does one know when they should seek medical help? Well, I think intuition is powerful, and if your gut tells you that something is not quite right with your health, you should listen to it. If you find yourself dissociating on a regular basis or feel out of control, please consult a mental health professional.
The coronavirus is having an adverse impact on our mental health, and it is more important now than ever to focus on our holistic wellbeing. Be safe, be vigilant, and stay connected.
Have you experienced dissociation due to depression? What was the experience like for you? Share your story in the comments.
APA Reference
Shaikh, M. (2020, August 6). What to Do When Your Depression Causes Dissociation, HealthyPlace. Retrieved on 2023, December 11 from https://www.healthyplace.com/blogs/copingwithdepression/2020/8/what-to-do-when-your-depression-causes-dissociation
Author: Mahevash Shaikh
I dissociate so badly when I'm depressed that I can hardly talk or move. It's not that I'm separated from my body; it's more like I'm trapped, and everything starts to feel unreal.
Leave a reply