How to Overcome Your Fear of Failure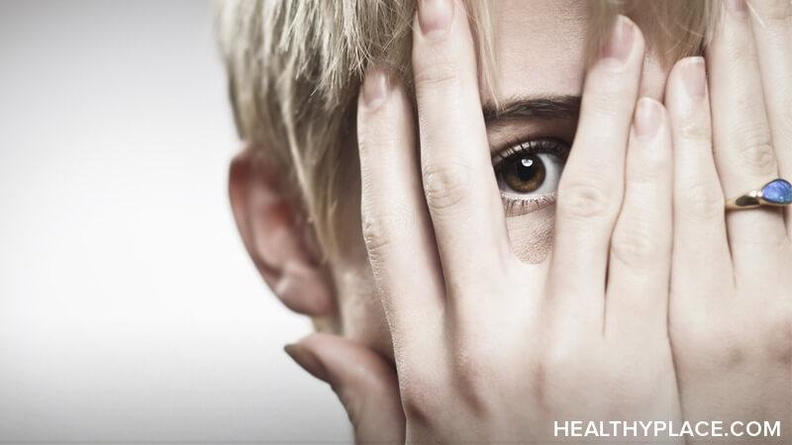 Overcoming your fear of failure can be empowering but a living with a fear of failure can be damaging to your self-esteem. For example, fear of failure may prevent you from trying new activities, starting or finishing tasks, or pursuing employment or educational opportunities. It can also get in the way of forming relationships and socialising, in general. You might settle for something you're comfortable with to ensure you succeed, rather than challenging yourself with something more fulfilling. When you do this, you're not living to your fullest potential and can get very easily stuck in your present situation. A fear of failure is often associated with anxiety and depression and it affects your quality of life. Overcoming your fear of failure spurs you do the things you want and it helps to improve your self-esteem.
Why You Might Fear Failure
When you fear failure, the chances are you expect that the worst will happen. You might be afraid of disappointing others or yourself, fear being rejected or judged, or see failure as something shameful. It's likely that you worry too much about what others think or believe that your worth depends on successes or failures.
Failure means different things to different people and the way you define it makes a big difference. If you have perfectionistic tendencies you might have unrealistically high standards. Unrealistic expectations, as well as harsh criticism, may come from others as well as yourself.
Ways to Overcome Your Fear of Failure
Think of failure as a lesson. Every experience is a lesson, which will leads to the gaining of knowledge and wisdom. See every experience as a learning opportunity.
Allow yourself to make mistakes. You need to make mistakes in order to learn and grow. Everyone makes mistakes and it's unrealistic to get it right the first time. Give yourself permission to give it a go.
Let go of perfectionism. It's important to have realistic expectations of yourself. Be okay with good enough rather than perfect. You don't have to be good at everything you do and it takes time to become good at something.
Focus on the process instead of the outcome. Let go of expectations and be fully present in the here and now. Don't worry so much about the end result.
Know that your worth doesn't depend on successes or failures. Your worth is who are as a person.
Stop worrying about what others think. Quit relying on others for approval. People really don't care as much as you think and you can't please everyone. Worrying is a waste of energy.
Put things in perspective. A good question to ask yourself is, "what's the worst that can happen?" When you are afraid of something, it's likely that you see the consequences as catastrophic. However, the chances are that it won't be as bad as you anticipated. You miss out on so much by not giving it a go.
Be prepared for discomfort. Facing your fear of failure is likely to cause uncomfortable feelings and it's easier to do nothing. However, it's important to step outside your comfort zone in order to grow. Baby steps make a huge difference and it doesn't have to be a gigantic leap.
Use affirmations that work for you. For example, "I give myself permission to make mistakes."
Act regardless of your feelings. Fear, just like any negative thought, distorts your reality. It's important to take action regardless of your feelings.
Get mental health help. It's important to know that you're not alone and there's help if you need it.
A fear of failure can be limiting, but it can be overcome with hard work and determination. As you gradually overcome your fear of failure, you will find that your self-esteem and life, in general, will improve. It's well worth the effort and you can do it.
You can find Fay Agathangelou on Facebook, Google+, Twitter, Pinterest and her website.