My Last Article for 'Coping with Depression'
It's hard for me to believe, but my time writing for the Coping with Depression blog has come to an end. I started this journey because I believed that we can help one another by sharing our stories and our experiences about depression. Today, I'm more convinced of that than ever.
Writing Is a Way to Connect
I've loved writing as far back as I can remember and to be able to write and share about my experiences with depression has really been a privilege. It reminds me that, through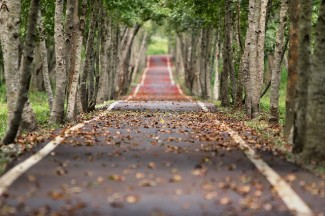 writing, we're less alone. We connect. We realize there are commonalities to our experience. This can be such a powerful thing, especially when it comes to something like depression. Depression can beat us down and makes us feel separate and apart. We need things that can help us fight that. And writing can be a part of that.
Writing for this blog has caused me to dig deeply for things like authenticity and truth. At times I didn't want to because I was depressed. But it helped to know that I was writing for people who would understand being depressed. It helped to feel like I was part of a community.
Connecting With Others Can Help Depression
I hope that my writing here has helped create a sense of community, a sense of connection. Those of us who suffer from depression need that. We need to be among those who understand and who can say, "I know. Me too."
This is why I'm grateful for a place like HealthyPlace. It serves many purposes, including that of community and a place where we can share our experiences. It's so easy to isolate with depression. HealthyPlace encourages us to do the opposite.
And often we need all the encouragement we can get. For those of us where depression is reoccurring, we need as many positive reminders and connection as possible.
Writing for this blog has helped provide that positive connection for me and I hope my writing has helped do that for you as well. As the journey continues, I will continue to seek that connection at HealthyPlace and wish all of you the very best.
APA Reference
Tazzi, J. (2015, April 15). My Last Article for 'Coping with Depression', HealthyPlace. Retrieved on 2020, April 4 from https://www.healthyplace.com/blogs/copingwithdepression/2015/04/my-last-blog-for-coping-with-depression
Author: Jennifer Tazzi
Good luck, I always enjoyed your writings. Keep up the good thing :)
Changes in latitudes, changes in attitudes,
Nothing remains quite the same.
Through all of the islands and all of the highlands,
If we couldn't laugh we would all go insane
Sometimes all you need to know is that you're not going there alone.
Good luck on everything. Life is positive if we find all the positive variables around. It doesn't take much searching to see other people with far worse circumstances as our own. The simple things in life are tre best things in life. Wish you well.
Leave a reply