About Liz Smith, Author of 'Coping With Depression' Blog
I'm Liz Smith and I'm the new author on the Coping with Depression blog. I have depression, I'm 33, and I live in Leeds, a city in the north of England. It wasn't until my mid-20s that I was officially diagnosed with depression, but it was clear I was suffering well before then. Most of the time, I felt pretty desolate – lonely, misunderstood, and like there was nowhere I fit in. At university, everyone else seemed to be having a great time, but being around lots of confident, able people only magnified my insecurities.
Coping with Depression with Others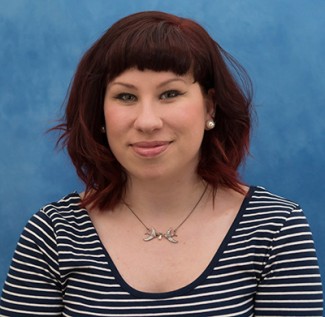 As someone who has now been coping with depression, anxiety and dyspraxia (a developmental coordination disorder) for most of my adult life, I know how helpful it's been interacting with others who have had similar experiences with their mental health. I also feel more positive when I know I'm making a contribution to helping others. I wanted to write for the Coping with Depression blog because I wanted to give something back, in a small way, since I've received so much support over the years myself.
Depression Won't Stop Me Now
I'm determined that my mental health, my depression, won't stop me achieving the things I want in life. When I was younger, my depression held me back, but I've come to realise that I can't stop living my life because I'm afraid it will strike again. I also feel strongly that I want to be open about my experiences, because there's still so much fear, stigma and prejudice around mental health. The more we talk about it, the more we understand it. I want people to realise that those of us who live with depression have the same desires, dreams and needs as everyone else – although depression sometimes walks through life with us, it doesn't define who we are.
More About Liz Smith of "Coping with Depression"
https://youtu.be/uHEM3VwSkpY
APA Reference
Smith, L. (2015, May 21). About Liz Smith, Author of 'Coping With Depression' Blog, HealthyPlace. Retrieved on 2023, December 2 from https://www.healthyplace.com/blogs/copingwithdepression/2015/05/about-liz-smith
Author: Liz Smith
I am 41, and sick of life. This is not temporary, I attempted suicide 9 years ago, and failed. I am married, we both work full time, and we have NOTHING extravagent, and we can't pay make it financially. We have no back up plan. I don't sleep, I take xanax, and effexor. I am so tired, I have tried counciling, but it doesn't make money appear. I literally want to curl up in a ball and die. Its every payday, I am sick to my stomach, and worried. We have a low house payment, one small car payment, and normal bills, and Im drowning. There is no help, there is no magic sollution, I just work and work, and cry, and fake a smile to my kids... I have no desire to go on. Life would be better without me... TRUE STORY... I hate it so much! So there, I take pills, and talk to people, and it doesn't make a damn bit of difference. I just suffer within myself and I am venting here, because I know my friends are sick of hearing about it my pathetic life. Wanna have lunch, NO I CAN'T AFFORD IT! Wanna pay your car insurance, well, maybe, but it will be late, and then it will put me behind on something else. I have no social life, and the only thing that keeps me going are my sons. One is a grown man, very successful, one is a teenager, and on his way to manhood... Maybe then I can end this hideious life!
Your genuine experience with depression indicates one's more the substantial veracity that mental disorders implicit complex bio-psycho-social consequences. While depression as depletion of neurochemistry of the brain didn't make any exception. Indeed, it desolates global life functioning through ruination of whole psychosocial integrity of illness person. But by current psychiatric treatment depression is remediable disease, where antidepressant medication takes place crucial step. Without antidepressant medication there isn't any psychiatric treatment of this disastrous mental illness. However, psycho-social intervention are useful approach to successful treatment and management of depression. Your active and inventive approaching to depression confirms the above mention psychiatric postulate. It ought to be interactive patient with psychiatric team during longstanding and complex process of integral treatment of this mental entity. Each deviation from this psychiatric protocol is temporary improvisation to the satisfying treatment of this serious mental illness.
I am so seriously depressed that I wake up everyday thinking about suicide. No treatment has helped and now I am on disability for chronic pain. I lost my career, my friends, my marriage is unfulfilling and I do not handle being a mother well. I simply want to exit.
Simply want to say your article is as amazing. The clearness in your post is simply
spectacular and i could assume you are an expert on this subject.
Well with your permission allow me to grab your feed to keep updated with forthcoming post.
Thanks a million and please carry on the gratifying work.
I hate depression because it always produces anxiety, fear, and paranoia. The ultimate then is unhappiness. A depressed person must find positive stuff and keep moving during the day.
Leave a reply