About Liz Smith, Author of 'Coping With Depression' Blog
I'm Liz Smith and I'm the new author on the Coping with Depression blog. I have depression, I'm 33, and I live in Leeds, a city in the north of England. It wasn't until my mid-20s that I was officially diagnosed with depression, but it was clear I was suffering well before then. Most of the time, I felt pretty desolate – lonely, misunderstood, and like there was nowhere I fit in. At university, everyone else seemed to be having a great time, but being around lots of confident, able people only magnified my insecurities.
Coping with Depression with Others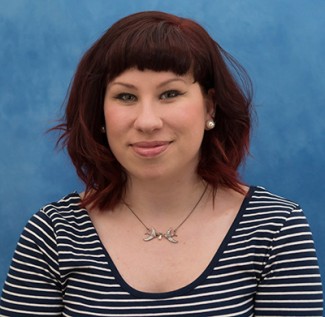 As someone who has now been coping with depression, anxiety and dyspraxia (a developmental coordination disorder) for most of my adult life, I know how helpful it's been interacting with others who have had similar experiences with their mental health. I also feel more positive when I know I'm making a contribution to helping others. I wanted to write for the Coping with Depression blog because I wanted to give something back, in a small way, since I've received so much support over the years myself.
Depression Won't Stop Me Now
I'm determined that my mental health, my depression, won't stop me achieving the things I want in life. When I was younger, my depression held me back, but I've come to realise that I can't stop living my life because I'm afraid it will strike again. I also feel strongly that I want to be open about my experiences, because there's still so much fear, stigma and prejudice around mental health. The more we talk about it, the more we understand it. I want people to realise that those of us who live with depression have the same desires, dreams and needs as everyone else – although depression sometimes walks through life with us, it doesn't define who we are.
More About Liz Smith of "Coping with Depression"
https://youtu.be/uHEM3VwSkpY
APA Reference
Smith, L. (2015, May 21). About Liz Smith, Author of 'Coping With Depression' Blog, HealthyPlace. Retrieved on 2019, September 19 from https://www.healthyplace.com/blogs/copingwithdepression/2015/05/about-liz-smith
Author: Liz Smith