The Painful Emotions Caused by Depression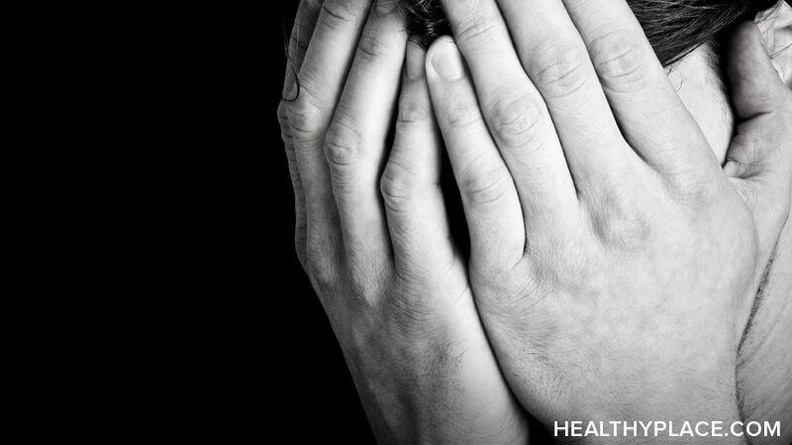 From the hot tears of anguish to the cold, unfeeling stare of painful indifference, depression and emotions go hand-in-hand. And, make no mistake - indifference is a very powerful emotion. I've lost whole days to indifference wherein I cared about nothing, including my husband and children. I wish I could say I felt nothing during those days of indifference, but the truth is, the only thing I did feel was pain. I simply had no tears left.
It always cycled back though. Days of indifference followed by days of burning hot tears. Sobs that wracked my body until my ribs hurt and it felt as though my heart was being torn into tiny pieces of nothing. Because that's what I thought of myself, as nothing. Useless. Worthless. Stupid. Foolish. A waste of breath. A waste of space.
And then the days of indifference would begin again.
It's an insane part of the insane world of a person suffering from a major depressive episode.
Emotions Caused by Depression Are Real
Regardless of what stage of emotion you're in, know that your emotion is real. It is a symptom of your depression. What you are feeling is not imagined. It is not fake. It is physical and tangible and exhausting. The emotion associated with your depression can be the catalyst between depression and desperation - where you feel there is no hope.
Please know that there is hope.
I am living proof of that hope. It is a wonder - a blessing, really - that I was able to break the vicious cycle of emotion, and the myriad other symptoms associated with depression. But I did, and you can too.
In the U.S., contact the U.S. National Suicide Prevention Hotline 1-800-273-8255. In Canada, contact CMHA (the Canadian Mental Health Association) http://www.cmha.ca/. Visit any number of blogs on HealthyPlace.com.
We've been where you are. We're here to help.
APA Reference
Scott, L. (2014, April 20). The Painful Emotions Caused by Depression, HealthyPlace. Retrieved on 2019, July 15 from https://www.healthyplace.com/blogs/copingwithdepression/2014/04/depression-and-emotions
Author: Liana Scott