My COVID-19 and Bipolar Type 2 Experience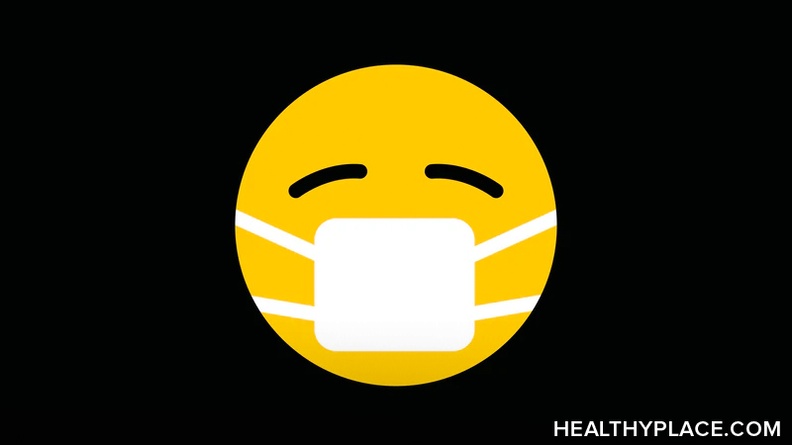 COVID-19 affects my bipolar type 2 disorder. Most of the news is about people with underlying physical health issues and how the virus is extra dangerous to them. Have no doubt, those of us with mental health diagnoses are also at extra risk, and we don't even have to be exposed to experience the fallout. Here's how COVID-19 is affecting me and my ability to manage my bipolar type 2.
COVID-19 Anxiety and Bipolar 2
When I first heard the virus news from Italy, I knew that we would soon experience the same thing in the US because nothing was being done at that time to limit travel or close borders. It seemed inevitable that America would soon be hit just as bad as Italy. My anxiety kicked up a notch.
A few days later, one of my best friends came down with the symptoms of COVID-19. She had a fever and a dry cough. A couple of days after that, her husband started showing the symptoms too. It was about two weeks since they returned from Hawaii. I was the one who picked them up at the airport, and I also met with my friend at least once since that exposure. My anxiety went up at least three notches.
In addition to my bipolar type 2 diagnosis, I have type 1 diabetes and lung disease. These do not stop me from living a happy life, but they are something I need to consider every day. I learned from the unending news coverage of the virus that these put me at great risk if I contracted the virus. My anxiety hit the roof and threatened my ability to think clearly. I knew I had to make the difficult decision to cancel my upcoming vacation and I plummeted into depression.
Overcoming Anxiety Related to COVID-19 and Bipolar 2 Disorder
I feel fortunate that my work with my therapist has helped me create routines to use when anxiety and depression affect my ability to function. Either one used to make it impossible for me to get to work or take proper care of myself. Now, as soon as I realize I'm going out of balance emotionally, I pull out the appropriate routine. For anxiety, for me, the way to move past it is to be productive and focus on tasks that will shift me further away from the situation that caused the anxiety.
I began by focusing on safeguarding my physical health. I decided to isolate myself immediately. This was at least a week before other people were starting to talk about it. I went food shopping and bought enough frozen and pantry items to last two months and twice the amount of fresh food I normally buy for one week. I checked my medical supplies and put in some refill orders. I recently retired so I didn't have to worry about going to work, but I have been going to the gym every day since my retirement. I stopped, and giving that up made me more depressed.
To combat my depression, I began going to the local park for walks to replace the gym. Physical activity is important for me when battling depression. I live in a small town so it was easy to practice social distancing while walking the trails.
To deal with my anxiety, I prioritize activities that will remove the cause. In this case, worry about my health was the culprit. For me, eating well is primary to the way I feel and it helps me manage my diabetes. I started cooking a huge pot of something every day from the fresh food I bought and filled my freezer with healthy meals to eat when the fresh food is gone. The anxiety lessened knowing I was prepared to hunker down.
I also find that helping others makes me feel less anxious. This practice helps me stay in balance because it reminds me that I'm not the only one currently in need, and maybe I'm not even the worst off. I organized a virtual cocktail party with a friend and we invited almost 200 people. It was a success and we'll do it again this week. I offered free coaching sessions (I'm a practicing life coach) to anyone who was having a hard time coping. I'm working on a balcony sing-along in my development. Today I'll research the new Netflix Party feature and will set up a movie date with friends far and wide.
This is not going away in a week or two, folks. We all need to come up with a list of activities that we can safely do that will help us battle our own form of mental illness.
COVID-19 is today's enemy. Let's work together to brainstorm ideas for getting through this and preparing for tomorrow's challenges.
What are you doing right now to manage COVID-19 and bipolar disorder? Tell me in the comments and perhaps you can help someone else who's having trouble coming up with a plan.
APA Reference
Kaley, J. (2020, March 24). My COVID-19 and Bipolar Type 2 Experience, HealthyPlace. Retrieved on 2023, October 2 from https://www.healthyplace.com/blogs/buildingselfesteem/2020/3/my-covid-19-and-bipolar-type-2-experience
Author: Jessica Kaley