Try a Talisman to Build Self-Esteem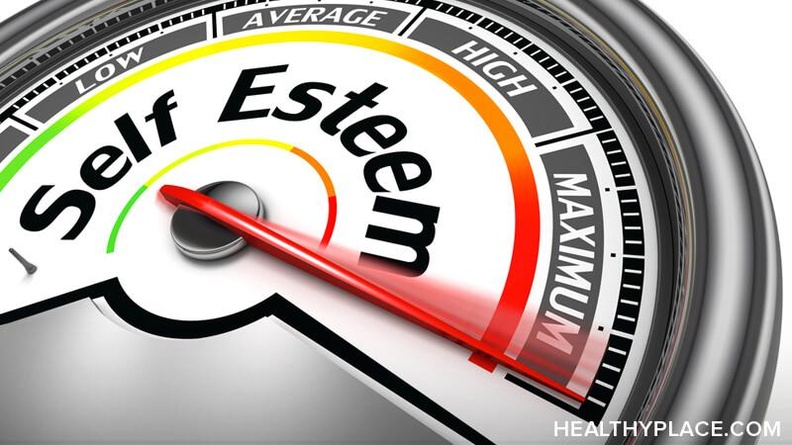 I have a talisman that I carry with me everywhere I go, and it helps keep my self-esteem strong. A talisman is a good-luck piece, but it can also act as a trigger to evoke a memory or an emotional response. Here's the story of my talisman for my self-esteem and how you can use one of your own.
About 20 years ago, I sang in a barbershop quartet as a member of Sweet Adelines International. My quartet competed at a regional event. It was our first time on stage together in front of a large audience. We were thrilled when we won Rookie Quartet of the Year, and I cherish the medal we won that day.
I carry that little medal strung on a ribbon in my datebook. When I recognize that I'm starting to feel self-doubt about my capabilities to succeed at something I'm facing, I reach in and touch the medal, and I'm instantly filled with the memory of accomplishment and pride that came after a year of hard work and focused determination.
How to Choose a Self-Esteem Talisman
Can you remember a moment when you felt like everything was right in the world? Maybe it was at a family function, like your wedding or your child's wedding. Perhaps it was a work event when you were recognized for a special achievement or a school concert you performed in decades ago. It could have been anything or any time in your life when you felt great.
Take a walk down memory lane focusing only on the times you felt strong, happy, hopeful, brave, or exultant. Choose a memory that makes your face relax its wrinkles of worry. It doesn't matter how long ago it was, or even how accurate your memory is. All that matters is the feeling that is brought alive by the memory.
Now pick something from that memory that you can carry with you as a talisman. It could be a photo or even a picture that you draw yourself. It could be as simple as a word you write on a piece of paper, or it might be a memento like my medal. An earring, a greeting card, a child's outgrown toy are all possibilities -- it doesn't matter what it means to anyone other than you.
Using Your Self-Esteem Talisman
Now that you have your tangible memory picked out, find a place to carry it with you always. For me, it was my datebook, which is always in my pocketbook when I leave the house. Whenever I need a quick boost to my morale, my fingers can easily find my talisman without looking. I just stick my hand blindly into my bag and feel the silky ribbon attached to the small, bronze medal. Immediately, I am back on stage in front of the crowd in my glitzy, royal blue dress, receiving my award under the bright lights, and my heart and soul soar.
Where will you keep your talisman? Maybe you'll decide to have more than one. You can keep one on your desk at work, and one in your pocket, in your car, or wherever you know that you may want to call on its powers. I have a second one that I wear every day. It's a bracelet with the words "Be Brave" engraved on the silver clasp. When I first moved back out on my own after years of living with my then-fiance, my hand went to my wrist to finger the words several times a day.
Whatever the feeling you wish to invoke, you can choose a talisman that brings it alive for you. Keep it close, use it as often as you need, and you may eventually find that you can summon the feeling without it just by visualizing your self-esteem talisman.
See Also:
APA Reference
Kaley, J. (2020, December 2). Try a Talisman to Build Self-Esteem, HealthyPlace. Retrieved on 2023, September 29 from https://www.healthyplace.com/blogs/buildingselfesteem/2020/12/try-a-talisman-to-build-self-esteem
Author: Jessica Kaley